Customized Programming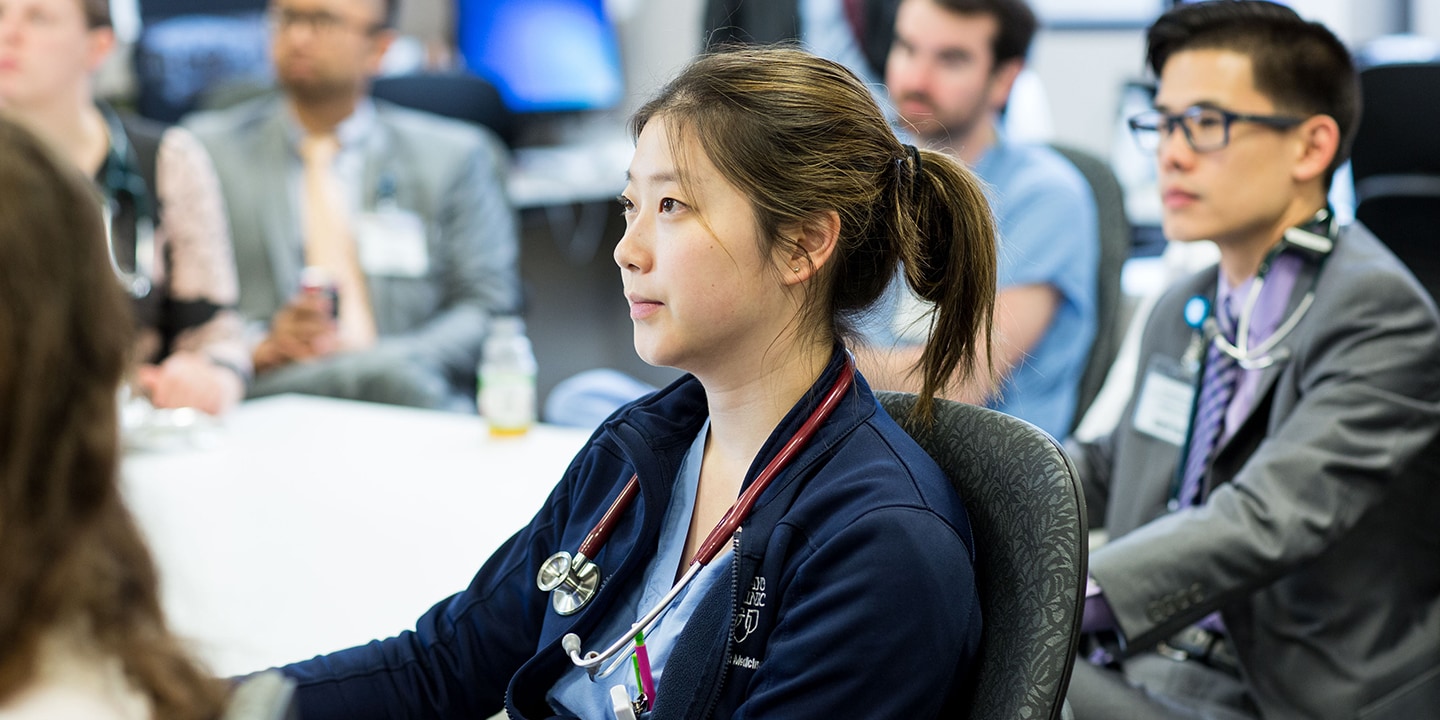 Educating is at the heart of what we do at Mayo Clinic. We provide several experiential learning opportunities the combine the latest education and best practices in a platform that best meets your needs.
Professional education
Through the Mayo Clinic Quality Academy, you can participate in our comprehensive online quality improvement program to improve your skills and experiential learning for process improvement.
Another option is the Mayo Clinic International Academy, a three-to-five day comprehensive experience that covers the Mayo Clinic Model of Care, among other items, which can be held at Mayo Clinic or on-location for our clients.
Our experienced curriculum developers create a variety of symposia depending on our clients' needs. Here we collaborate with our clients on individualized clinical or administrative meetings which covers select topics for medical providers, administrators, or healthcare teams. These courses can be in-person or online, depending on your needs.
Custom training sessions
Our clients can also benefit from faculty and career development. We offer faculty development to enhance the skills and abilities of educators who train healthcare professionals, residents, and fellows. Our career development services are personalized, one-on-one sessions that include:
Preceptorships for medical, surgical and administrative staff, offered on-site at Mayo Clinic
Mentoring and coaching
We also offer several types of training sessions. For example, we can provide training to your team on Mayo's approach to customer service and patient experience or we can offer online training that teaches the fundamentals of clinical and translationalsciences. These training sessions can range from four hours to 14 days and are completely customizable to your needs.