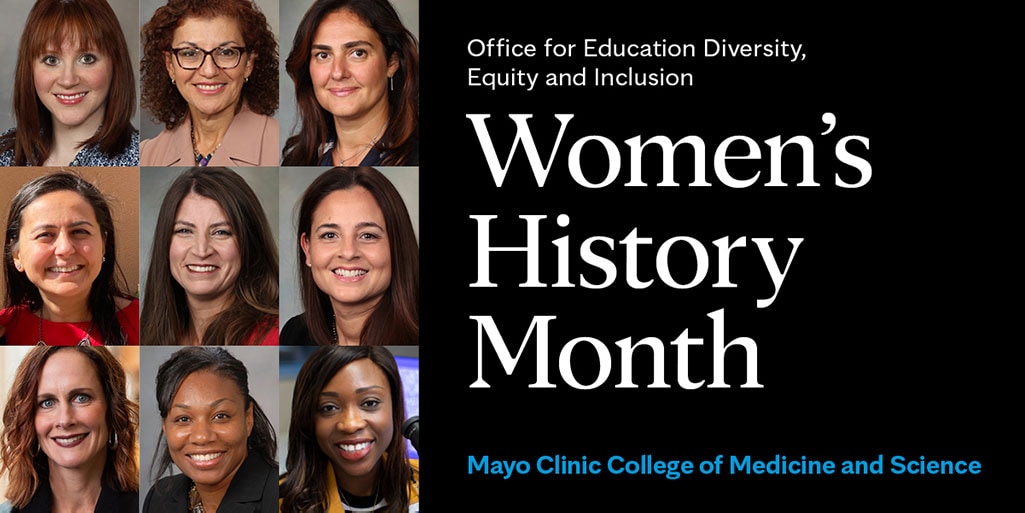 ---
March 9, 2021
---
The Office for Education Diversity, Equity, and Inclusion at Mayo Clinic celebrates Women's History Month by recognizing the success and accomplishments of the many women students, physicians, instructors, and staff who work and learn here. Read excerpts of those featured below.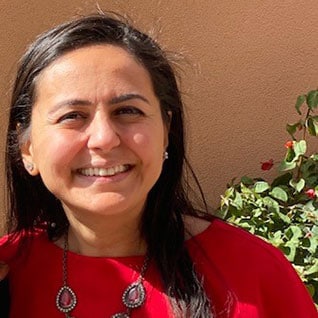 Mira Keddis, M.D.
Dr. Keddis has been an Associate Professor of Medicine at Mayo Clinic nearly 15 years. Her research focuses on improving cardiovascular evaluation and management of kidney transplant candidates and recipients, evaluating these patients' access to care and clinical outcomes. She has a special interest in health care delivery in the Native American population before and after kidney transplants.
"The most rewarding part of working with Mayo Clinic learners and trainees," says Dr. Keddis, "has been to see that lightbulb go on as they grasp a difficult concept when they ask a question that truly reflects that they are connecting dots, and nothing blesses me more than to see one of my students or mentees become a leader and a role model to others."
She encourages future physicians to, "Always think the best of your patients, your colleagues, and your administrative team. Make sure to gather enough data points before making a diagnosis, conclusions, or major decisions, and be gracious to yourself and others. We all make mistakes, but mistakes should always be launch pads for growth."
Read the full post.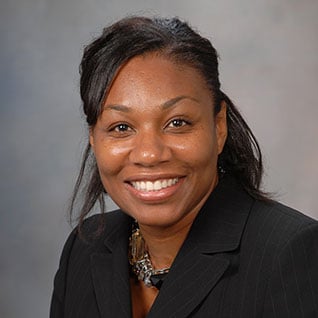 Cheryll Albold, PhD.
Dr. Albold is Assistant Professor of Medical Education and an administrator at Mayo Clinic School of Graduate Medical Education.
With a professional background in higher education, Dr. Albold shares that "prior to coming to Mayo Clinic, I never worked in healthcare. However, I was ecstatic to learn about the education shield and was fortunate to be hired, which started me on both my healthcare administration and medical education journey."
Speaking about challenges in her career, Dr. Albold says, "I really believe every challenge is also an opportunity. I learn the most about myself from overcoming challenges. Overall, I would say the biggest challenge is how to be the most effective administrative leader for your team. It's a daily challenge to lead, guide, and inspire others in a way that is meaningful and impactful to the organizational mission."
Read the full post.

Alanna Rebecca, M.D.
Dr. Rebecca is an associate professor of plastic surgery and the chair at the Division of Plastic Surgery at Mayo Clinic's campus in Phoenix/Scottsdale, Arizona.
Dr. Rebecca describes how rewarding it has been to work at Mayo Clinic for the past 17 years. "I love it when students realize what plastic surgeons actually do," says Dr. Rebecca. "They usually don't realize the scope of different patient types and cases that we do. It is exciting when people see how we can touch someone's life and improve their daily function and self-esteem, whether it is breast cancer, sarcoma, lymphedema, skin cancer or even Botox and fillers for aesthetics or facial symmetry in the face of facial nerve palsy. I love to see the light in the eyes of students and trainees, and the amazement on their face when they think something we did is really cool."
Read the full post.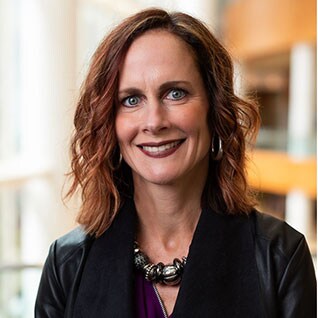 Amy Oxentenko, M.D.
Dr. Oxentenko is a professor of medicine and the chair of Internal Medicine at Mayo Clinic's campus in Phoenix/Scottsdale, Arizona, but her time at Mayo Clinic started ealier. In 1998, Dr. Oxentenko started as an internal medicine resident. She was then chief medical resident in 2001, a gastroenterology fellow in 2002, and came on staff in 2006.
Dr. Oxentenko has enjoyed mentoring learners at Mayo Clinic throughout their training and seeing their careers flourish. She shares some words of advice to future physicians. "Go into medicine because you love it and love what it stands for," she says. "We all go into medicine to help others, and sometimes along the way, people may forget the 'why.' Don't forget the 'why.'"
Read the full post.

Devyani Lal, M.D.
Dr. Lal is a professor of otolaryngology with a joint appointment in neurological surgery, and has been with Mayo Clinic for 10 years. She has a specialty interest in rhinology and endoscopic cranial base surgery.
Dr. Lal was inspired to become a physician by her family and doctors in her community. She saw them selflessly caring for patients while treating them with humility and respect.
"If you choose to go into medicine for the right reasons, there is no other more fulfilling career," Dr. Lal says. "Be aware of the hard work and sacrifice, but do not shy away—your reward will be worthwhile."
Specifically to future female physicians, she shares, "There is no perfect roadmap for female physicians, and no one should dictate what our lives—professional or private--should entail. There is no one perfect "have-it-all", "fits-all" template. Choose what you want --for your life and work."
Read the full post.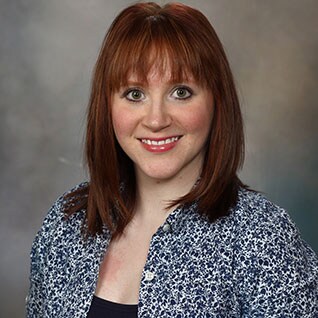 Kasey Boehmer, Ph.D., M.P.H.
Dr. Boehmer is an assistant professor of Health Services Research in the Knowledge and Evaluation Research (KER) Unit at Mayo Clinic. Her primary research interest is the translation of evidence-based care for patients with chronic conditions into practice in a manner that is consistent with patient's capacity to access that care and enact self-management.
"My first exposure to research during my undergrad was when I was studying political science," reflects Dr. Boehmer. "I absolutely loved it. My mentor at the time said 'when you wake up every morning thinking about the questions you want to ask and answer, then you will know you have been bitten by the research bug.' After I graduated, I started working at Mayo in the Knowledge and Evaluation Research Unit and decided I wanted to continue my education in healthcare research specifically."
She encourages future researchers to remember, "Rejection is a big part of the research, whether it is in the form of manuscripts or grants. Don't tie those rejections to your self-worth. Focus on what you can learn from each experience."
Read full post.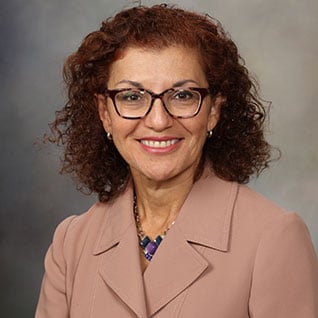 Maria Collazo-Clavell, M.D.
Dr. Collazo-Clavell is a professor of medicine in the Department of Internal Medicine and Division of Endocrinology, Diabetes, Metabolism, and Nutrition. She received her M.D. from the Ponce School of Medicine in Ponce, Puerto Rico, in 1988. She completed her residency in internal medicine and fellowship in endocrinology at the Mayo Clinic in Rochester, Minnesota, and she joined the staff in the Division of Endocrinology, Diabetes, Metabolism, and Nutrition in 1994.
"My decision to become a physician took time, and I didn't really decide until I started college," says Dr. Collazo-Clavell. "I am the first college graduate from my family, so I never really thought this was a path I could follow. However, my family, many teachers and coaches throughout my education always encouraged me to make the most of my skills and talents."
As a physician, Dr. Callazo-Clavell's biggest challenge has been achieving work and life balance and feeling comfortable and confident in both. She shares, "It took a lot of personal reflection and challenging decisions to get to that point. Achieving balance is an ongoing active process managing the challenges that careers and life throw at you."
Read full post.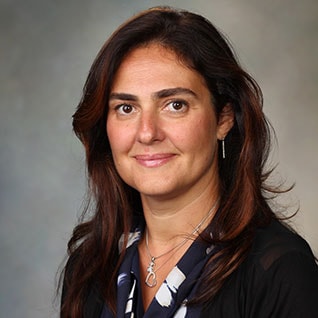 Eleanna De Filippis, M.D., Ph.D.
Dr. De Filippis is an assistant professor of medicine and an endocrinologist at the Phoenix, Arizona Campus.
"My stepfather was a general surgeon who chose primary care as his career," reflects Dr. De Filippis. "I grew up seeing him going out of his way to help people healing. It was not just the physical healing. Patients would see him for medical, psychosocial issues, and family problems. He was always available to them, and they would find comfort in seeing him and discussing their problems with him. He was always on top of every diagnostic step needed, the specialist to refer to, and would never leave things undone or unsolved. I loved seeing his passion, and I try to model as much as I can today his way of practicing medicine. Besides ordering the latest test, practice the newest guidelines or prescribe the appropriate medication, I rather aim to create a personal interaction."
Working at Mayo Clinic since August 2013, she shares "About two years ago, I learned about GREP (graduate research education program) at Mayo Clinic. I also learned that at Mayo Clinic's campus in Arizona, we had never had any scholars from this program. The program was not available in our campus. I worked with faculty members to change this. In the spring of 2019, I hosted the first GREP scholar for the Arizona campus in my lab."
Read full post.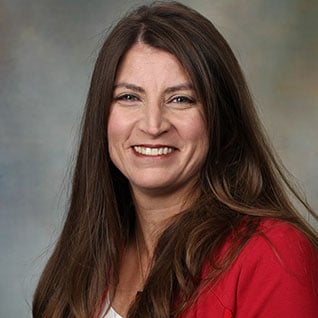 Grace Knuttinen, M.D., Ph.D.
Dr. Knuttinen is an associate professor of radiology at Mayo Clinic in Phoenix/Scottsdale, Arizona.
"I came from a family of humble beginnings but rich in passion. My family always inspired me with their favorite words, 'con ganas,' to do everything enthusiastically and with determination," shares Dr. Knuttinen. "Medicine for me has always been a calling, as well as a privilege. Although I had that calling, I had many obstacles to overcome. I am eternally thankful for the mentors and teachers I had along my journey. They are the reason I am who I am today."
"The most rewarding part of working with Mayo Clinic learners and trainees is that they challenge me with new ideas. They improve my professional life, sharpen and stimulate my clinical skills, and enrich my personal life," says Dr. Knuttinen. "Mayo Clinic learners and trainees become my teammate. Just as I teach them, they also teach me in return, whether it be 'thinking outside the box,' alerting me to new medical developments and scientific data, or just reminding me of the excitement of those enthusiastic first steps in medicine that we all have taken."
Read full post.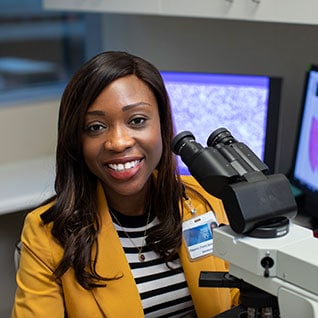 Olayemi Sokumbi, M.D.
Dr. Sokumbi is an associate professor of dermatology and laboratory medicine and pathology at Mayo Clinic in Jacksonville, Florida.
Dr. Sokumbi came to the U.S. from Nigeria as a teenager without her parents and made her way, attending medical school at Mayo Clinic Alix School of Medicine and completing her dermatology residency at Mayo Clinic in Rochester. She returned to Mayo Clinic a year and a half ago after being on faculty at the Medical College of Wisconsin in Milwaukee.
To future physicians, she tells them to, "create your own narrative and ignore the limitations others will try to impose on you. Be grateful. It affects your attitude to the ups and downs of training. Be resilient. It helps you persevere in challenging times. Dream radically and lead unapologetically."
Read the full post.
About the Office for Education Diversity, Equity, and Inclusion
At Mayo Clinic, the Office for Education Diversity, Equity, and Inclusion recognizes that the contributions of every individual is essential to success in patient care, education, and research. The office strives to maintain and further develop a learning environment in which individual differences are valued, allowing all staff and students to achieve their fullest potential.
To read more and learn about other Women's History Month events, visit the Office for Education Diversity, Equity, and Inclusion's social media channels — Facebook, LinkedIn and Instagram.