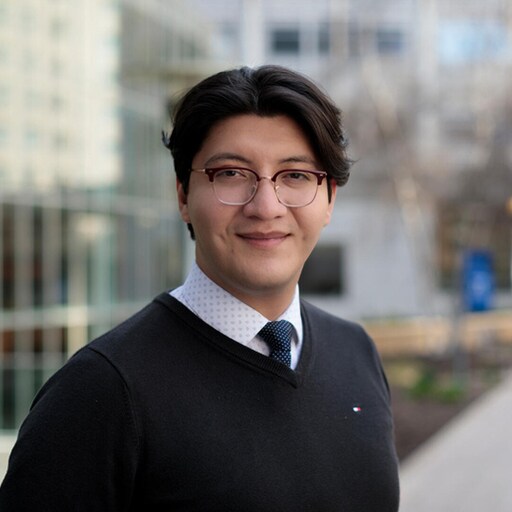 When selecting your career path in medical school, how did you come to decide on internal medicine?
During the first two years of medical school, my favorite course was focused on applying knowledge from basic sciences to our first clinical cases. I realized then that I was fascinated by understanding the inner workings of physiological processes and how their disruption is correlated to signs and symptoms of disease. Then, in my third year of medical school, I found my passion for hematology and the investigative nature of working up, diagnosing, and managing benign and malignant hematological processes.
What drew you to Mayo Clinic for your residency training?
I had the opportunity to rotate here as a Visiting International Medical Student. That experience opened my eyes to the spirit of collegiality and mutual support at Mayo Clinic. I was, from day one, accepted with arms open by mentors whose goal was that of developing my career, person, and abilities to their fullest potential. Observing the seamless match between mentorship/academia and a model focused on the needs of the patient and quality of care was ultimately what led me to Mayo Clinic.
Is there anything that surprised you about Mayo Clinic?
The incredible number of opportunities. There is great accessibility to mentors that focus on not only our work with them, but also on expanding our mentorship network and ensuring that we can expand our horizons according to personal and professional long-term goals. Furthermore, while I was initially concerned about feeling over-awed by the sheer size of the institution, this really was not the case when I arrived. Both inside and outside of the Internal Medicine Residency, I have always felt I have been looked at as an individual rather than only a physician. My personal well-being has always been front and center.
Is there anything that surprised you about Rochester?
Life runs smoothly in Rochester. The quality of life in town certainly has its perks. Everything is easily accessible and within a 15-minute drive. Also, with the constantly expanding options, I now make it a part of my day-to-day life to swing by my favorite Mexican Paleteria.
Describe the environment of diversity and inclusion at Mayo Clinic.
I think of Mayo Clinic as a safe haven that is constantly trying to improve itself. From day one, I felt well-received and treated as an equal as compared to my other non-minority colleagues. Moreover, the program has embraced and looked for honest feedback from the significant roster of under-represented minorities to obtain an ongoing influx of ideas to further promote diversity and inclusion efforts. Mayo Clinic has established pathways to build and learn from these experiences.