Department and Faculty
The Mayo Clinic Children's Center includes more than 100 physicians specializing in more than 40 areas of pediatric and adolescent medicine who provide care ranging from routine checkups to complex surgical procedures. Annually, Mayo Clinic treats more than 50,000 children and adolescents, including some 5,000 hospital patients.
Ranked as the 13th best American hospital for neonatology, the Children's Center is staffed by the Division of Neonatal Medicine, which includes eight neonatologists who hold academic appointments in Mayo Clinic College of Medicine and Science. All members of the faculty teach medical students and residents, and all supervise patient care in the intensive care nurseries and delivery room.
With nearly 2,500 births annually at Mayo Clinic, including 500 high-risk deliveries, the Division of Neonatal Medicine cares for babies with a broad range of conditions, including extreme prematurity, complex congenital heart disease, and myriad surgical conditions. Due to this challenging patient population, our division works closely with members of the Division of Maternal and Fetal Medicine, the Center for Congenital Heart Disease, and the Division of Pediatric Surgery.
Mission
The Mayo Clinic Neonatal-Perinatal Medicine Fellowship educates and inspires trainees by providing an outstanding environment for medical graduates to practice and learn the delicate art and science of delivering care to our smallest patients: preterm and newborn infants.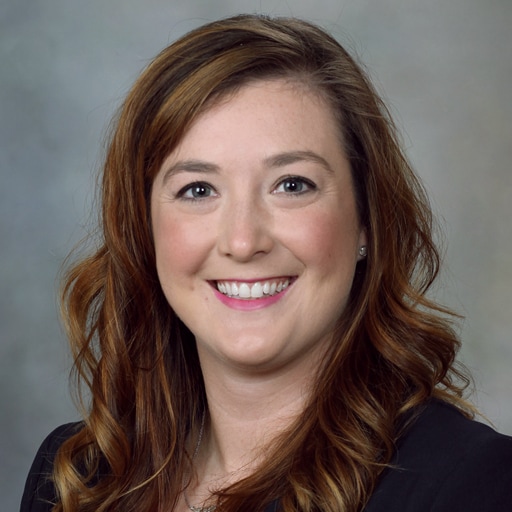 What really sold me about coming to Mayo Clinic for my training was once I met the consultants I would be working with on a daily basis. They are so much more than 'Minnesota nice.' I met a group of people who had a genuine desire to mentor me and invest time in my training so that I might become a great neonatologist.
Kortany McCauley, M.D.
Neonatal-Perinatal Medicine fellow
Faculty
In addition to caring for patients in clinical practice, Mayo Clinic's faculty is committed to teaching and facilitating the growth of medical knowledge. Many of our faculty members have published and lectured extensively and are highly regarded in their fields. You work closely with these individuals throughout your training in the Neonatal-Perinatal Medicine Fellowship.
Advisers and mentors
Faculty advisers are available to provide comprehensive educational advice and personal support. You meet with your adviser periodically throughout the program to review your progress and career goals, and ensure that your educational needs are being met. Your adviser may serve as a contact point for introducing you and your family to Rochester, Minnesota, and the Mayo Clinic system.
Visiting professors
Many prominent professors visit Mayo Clinic each year. They present their work during lectures and participate in hospital rounds. You are encouraged to take full advantage of these opportunities.
From the director
Thank you for considering pursuit of your training in neonatal-perinatal medicine at Mayo Clinic. We have a tremendous training program where your education is our top priority.
Our fellowship in neonatal-perinatal medicine is intended to create leaders in the field of neonatology. Because leadership takes many forms, our curriculum provides formal training in research, teaching, practice administration, and policy development. With these skills in hand, our fellows can shape their career goals over the course of their training and tailor their educational experience accordingly.
To achieve these goals, our fellowship:
Provides a rigorous clinical and didactic experience that prepares fellows to practice in any quaternary-level NICU
Trains our fellows to use formal improvement methodologies to improve clinical outcomes and increase the value of care processes
Develops neonatologists with an awareness of their roles and responsibilities in the larger profession of medicine
We are excited that you would consider Mayo Clinic for your neonatal-perinatal medicine fellowship. Our program prepares you for a lifetime of pursuing the science and medicine behind our subspecialty. Your success is our goal.
Please do not hesitate to contact us with questions.

William Carey, M.D.
Neonatal-Perinatal Medicine Fellowship Director