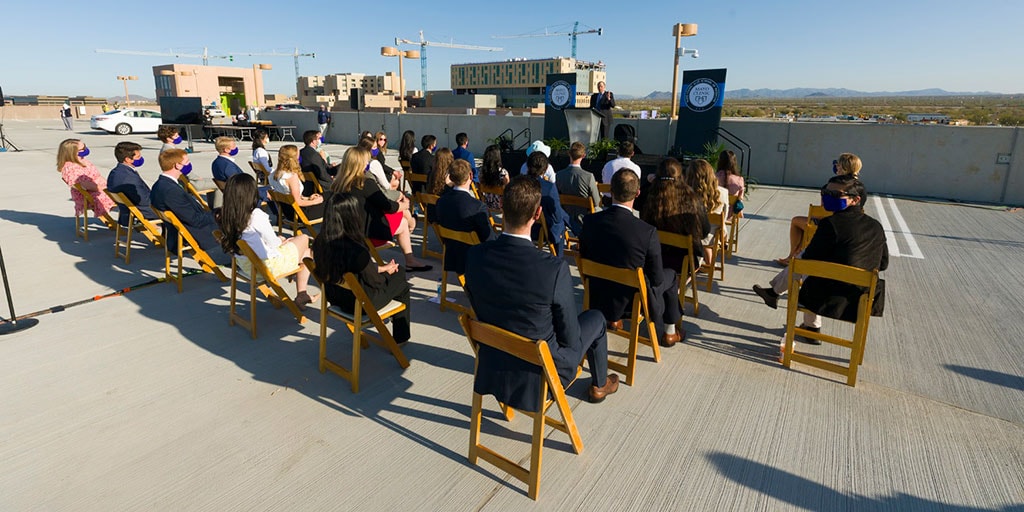 ---
March 26, 2021
---
Our students are the ones who truly know what it means to work and sacrifice through four years of medical school and to see that culminate on Match Day. These are their words and reflections on their past medical education at Mayo Clinic Alix School of Medicine, the present day, and their future plans.
Arizona
There were a total of 38 matches for the Arizona campus. Of those, 42 percent matched within the Mayo Clinic Graduate School of Medical Education, with 10 students staying at Mayo Clinic in Arizona and six students going to Mayo Clinic in Rochester.
Erin Bolen
Residency match: Pediatrics, Children's Mercy Hospital, Kansas City, Missouri
I started volunteering with the Make-a-Wish Foundation back in 2009 and really fell in love with seriously ill children and their families. I was moved by how these kids faced everything with such a present-facing outlook on life and how they and their families were able to thrive despite enormous challenges. I was in a different career at the time, but working with these kids made me really reflect on my own life choices and realize I could make a much more meaningful mark on the world working with children like them from within the medical system.
It's hard to overstate the significant of Match Day as a fourth-year medical student. This is the day where you find out if your hard work has paid off. It cements your ability to pursue your chosen specialty, and it really dictates how the rest of your life in medicine begins to take shape.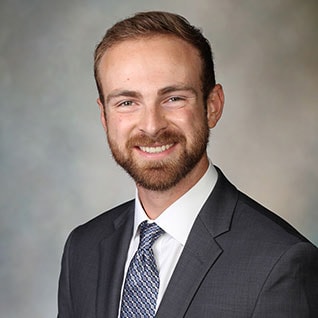 Ryan Dunn
My path to medicine was full of uncertainty. I knew I wanted to attend graduate school, but I was unsure of which type of advanced degree I wanted to pursue. I worked in a veterinary office for five years in high school and college, and I absolutely loved it. It was on a veterinary mission trip in the Dominican Republic that I first spent time in a human medical clinic, and I felt that something "clicked." Shortly after that mission trip, I became an EMT, and I found that taking care of very sick and injured patients was my calling. I applied to medical school right out of college.
From day one of medical school, the faculty and staff at Mayo Clinic have treated me with respect, trusted me with important responsibility, and generally made me feel like an important part of the health care team. In July, I'll walk into the hospital as Dr. Dunn for the first time. Because of the training I received at Mayo, I am confident that this will feel like a step up rather than a light-year jump.
I remember very clearly that in the first week of medical school, one of my classmates went into the student lounge and wrote "1,278 days until Match Day" on the whiteboard. Back then, this seemed so impossibly far off that it may never come. Since that day, I have spent so many hours in the hospital, at my desk studying, and in the classroom with my incredible classmates. All at once, it seems both surreal and long-awaited that this day has finally arrived.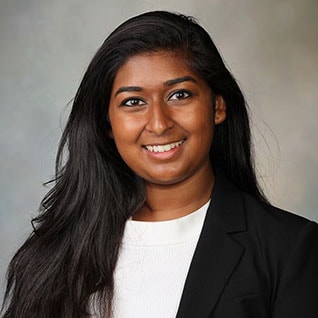 Shaina Hasan
There has always been plenty of discussion surrounding how to optimize medical practice and deliver high value care, but there is a difference between theory and application. Mayo Clinic Alix School of Medicine and Mayo Clinic have showed me tangible practices that places the needs of the patient first. I feel much more confident in my abilities to deliver patient-centered care as a future resident.
I feel that medical school has given me all the tools I need to become independent, but at the same time you can never know what you don't know. Sometimes it's hard to trust whether or not you are fully competent, and to a certain extent there will always be a huge learning curve when it comes to transitioning between medical school and residency. But I do think medical school prepares you for how to be adaptable, which is ultimately the most important skill you can have at your disposal.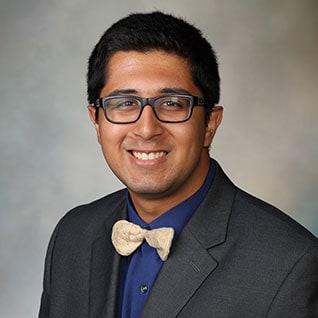 Aditya Khurana
My experience at MCASOM has taught me to always try and keep the patient at the center of all our decision-making. The culture at our institution was instrumental in helping us cultivate and maintain our empathy for the patient experience as we went about learning our craft. At the same time the values-drive mission of the organization helped me personally to adopt a similar approach, making sure that the specialty and interest that I intend to pursue in my career align with my own values as well.
I feel prepared for residency because I feel excited. My education at Mayo has left me excited for the years ahead and so grateful to have chosen this profession. With that excitement will come the energy and enthusiasm to persevere even when the training will be tough.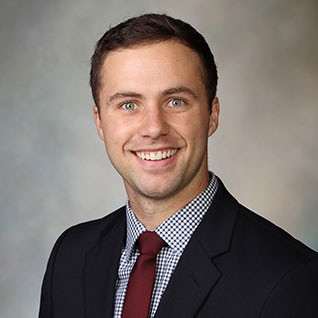 Jeff Mecham
I was told in my first week at Mayo that medical school was a time to learn the language of medicine. As someone who has dedicated a significant portion of his life to learning a second language as a missionary, teaching as a Spanish instructor, and working as a health care interpreter, I thought that medicine being its own language would be an overstatement. I learned quickly that I was the one who was wrong. My time at Mayo taught me how to both understand and speak the language of medicine. I found that with each class, my dominion over the language grew, and my ability to learn grew. Now armed with the ability to converse, I feel ready to enter residency and learn what it really means to practice medicine. I still have a long way to go, but I feel ready to start.
The transition from medical school to residency is that of being a student to an apprentice. In many ways, match day is as significant as or even more so than graduation from medical school itself. Match represents the culmination of years of hard work, dedication, sacrifice, and struggle. For me, opening that envelope and learning where I will be training is a symbolic opening of the next five years of my (and my family's) life. Residency is the place where the theory of medicine gets put into practice and knowledge turns into skill. It also represents a new partnership with our matched institution that will grow into a strong foundation to build upon for the rest of my life.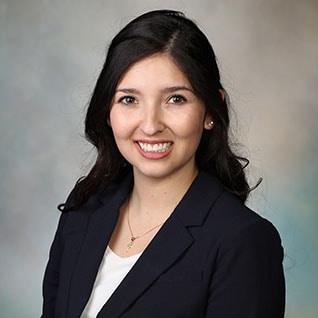 Jordan Montoya
I was drawn to a career in medicine because I saw how negatively impacted my predominately Hispanic community was from either a lack of culturally competent care and/or no care at all. My goal was and still is to assure my patients that their culture, language, identity, and perception of these things matter to their health. As an underrepresented minority in medicine, I want to be the liaison that closes the knowledge gap amongst the community I grew up in and others like it.
The Match is the day you find out where you will complete your residency which will affect the trajectory of your career path. It's a day of great joy and happiness which overshadows the months of great anxiety and stress that lead up to it. It's also a day to celebrate the classmates you have watched work so hard towards their respective dreams. Its also a day to celebrate with your loved ones who were likely on the other end of phone calls about Step 1 stress or about the interesting procedure the resident let you do. It is a day of great joy, relief, celebration, and gratitude that justifies the late nights and early mornings spent preparing for your eventual transition into your specialty of choice.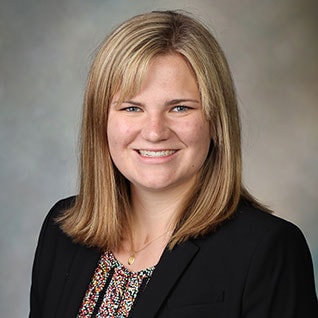 Olivia Thomas
Residency match: Orthopaedic surgery, University of Nebraska Medical Center, Omaha
Honestly, I find it difficult to adequately communicate the significance of Match. In the days leading up to Match, my future path was completely in limbo. The Match has longstanding ramifications on my professional and personal life. It is the culmination of years of hard work and sacrifice and the gateway to the rest of my career.
Although nobody ever feels completely prepared to leave medical school and begin residency, I believe that we are well prepared for our next steps. We have learned the inner workings of the medical system; we know how to continue to learn in our respective fields and so we are well prepared to begin that process in residency. If there's one lesson I've repeatedly in medical school, it's that tremendous growth lies in preparing as best you can and then going for it.
Florida
There was one student match on the Florida campus.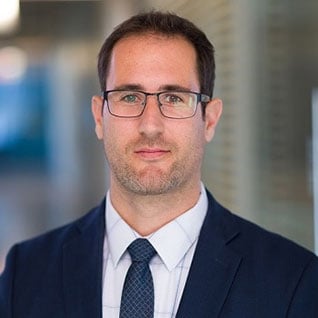 Nick Rubel
Residency match: Emergency medicine, University of Wisconsin Hospital and Clinics, Madison
Over the last four years I've been exposed to an incredible breadth and depth of pathology that would be hard to achieve elsewhere. The patients are highly complex across all three sites and that, mixed with unparalleled teaching from incredible clinicians at both the consultant and resident/fellow level made it so that I am coming out of school more than ready to tackle my intern year. The standards here are high but attainable, and I've been pushed to be better every day and have come out better because of it.
I was not one of those kids who grew up with a stethoscope around his shoulders. It started in 2007-2008 when I became an EMT in Los Angeles which was a requirement to apply to the fire department. I didn't expect to like it, but I ended up loving it. I worked 911 response in conjunction with the LA County Fire Department in some pretty rough areas of LA while also teaching at UCLA's Center for Prehospital Care. I attended the UCLA paramedic program to increase both my knowledge and skillset and was hired by the Henderson Fire Department (in the Las Vegas valley) shortly after finishing the program. After my rookie year was over I decided to enroll at Nevada State College and take classes in my free time, and the more I learned the more I wanted to know. In parallel, I started gaining experience leading teams in both medical and technical rescue environments that required more tactics-and-strategy-level thinking rather than task-level thinking, and found that I really enjoyed solving complex problems at both the individual and systems levels. There was a ceiling to this though, and becoming a physician removed that barrier. Street medicine requires the ability to develop trusting relationships within 15-20 seconds, the ability to make quick decisions and to constantly re-evaluate those decisions, the ability to work in far less than ideal conditions, and a commitment to always do what is best for your patients. The saying "I am not here for me, I am here for we, and we are here for them" is well known within fire department circles. It became my credo throughout my time in prehospital medicine, and honestly will likely stay my credo throughout my career working in the hospital.
Minnesota
There were a total of 56 matches for the Rochester campus. Of those, 23% matched in total within the Mayo Clinic Graduate School of Medical Education, with 21% in Minnesota and 2% in Arizona.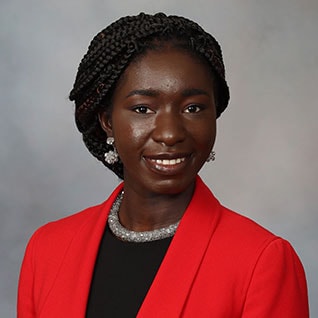 Tomilona Ifelayo
Residency match: Obstetrics and gynecology, University of Texas Medical School, Houston, Texas
These four years have helped me grow, not only academically and professionally, but personally as well. The ability to work with a class flavored with different experiences and perspectives has enriched my worldview and skillset. The faculty and have staff have demonstrated the collaborative dynamic essential for a productive professional environment, as well as the patient-centric approach to medicine that I will carry on in my career.
I've heard Match Day best described as the medical school version of the NBA draft. This moment essentially informs medical students of whether (and where) they will be training in their intended specialties for the next 3-7 years. It's a HUGE deal for us, as it is a culmination of four years (or more) of intense dedication and effort to become physicians.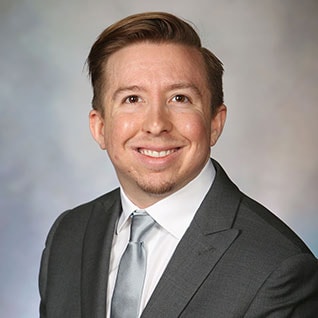 Reese Imhof
Residency match: Dermatology, Mayo Clinic School of Graduate Medical Education, Rochester, Minnesota
First and foremost Mayo's humanistic, patient-centered approach to medicine and medical education has prepared me to always put the needs of patients first. I am so grateful to the many patients I have had the privilege of learning from throughout my time in medical school. I know I will always remember and reflect back on my experiences learning from patients to guide me through residency and beyond. As a Mayo medical student, I've been extremely fortunate to learn from clinical educators who are not only leaders in their field, but also truly passionate about teaching. I have benefitted from the team-based learning model, which recognizes that when all members of the patient care team work together effectively, it provides better care for patients.
Match Day is the day we all find out, at exactly the same time, where we will begin our careers as physicians. I heard someone call it "doctor destiny day" as a joke, but there is a lot of truth to that! It marks an important part of the transition from medical student to becoming a doctor and is a day that many of us have dreamed about since we first started medical school.
Medical school has been an incredible journey filled with more learning and growth than I could have ever even imagined. I do feel ready to begin the next stage of my training as a resident. I know that with this next stage, comes more responsibility. I have learned that when you focus on taking the best possible care of patients and work together with other members of the team, everything else will fall into place. I feel excited about all that I will continue to learn in residency and I'm reminded of a quote by Dr. Will Mayo who said that "The glory of medicine is that it is constantly moving forward, that there is always more to learn."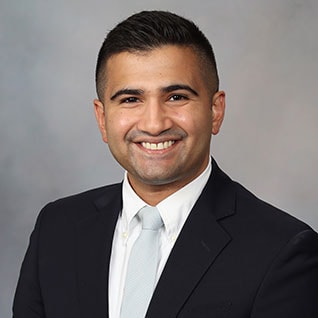 Shyam Kurian
Residency match: Orthopaedic surgery, Johns Hopkins Hospital, Baltimore, Maryland
I was born in Singapore and raised in Singapore and New Jersey. My hometown is Hillsborough, NJ. I went to Rutgers University for my undergraduate education where I majored in cell biology and neuroscience with a minor in business administration. I went straight through college and medical school without any gap years.
Training at Mayo has provided me with the unique privilege of not only seeing bread and butter medicine, but also some of the rarest pathologies that exist. People from all over the world travel here for their care, and that has allowed me to see some really unique disease manifestations and how the world experts take them on. Seeing such a wide spectrum of medicine as a student has allowed me to build a strong foundation that I will bring into residency.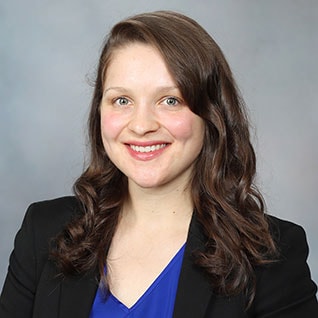 Katerina Castillo
Residency match: Medicine – pediatrics, University of Michigan Hospitals, Ann Arbor
My family immigrated to the United States from Ukraine when I was two years old. Both of my parents came from rural villages in Ukraine, growing up during the communist regime and a time of discrimination against Christians in the USSR, which made it challenging for them to pursue higher education. There has never been a physician in my family, and from a young age, I knew that access to health care was not something to take for granted. Witnessing the disparities immigrants face in the U.S., I was inspired to pursue medicine to hopefully someday dedicate my career to serving immigrants and other overlooked groups both locally and globally.
Though I have been at Mayo for nearly 4 years and am about to graduate, I still have days where I think, "Wow, I cannot believe I am here." I truly cannot imagine studying medicine at any other institution. Mayo Clinic Alix School of Medicine has provided me with excellent preclinical education, rewarding clinical experiences that have made me grow in knowledge and confidence, and the opportunity to work with world renowned faculty who view teaching medical students as a privilege. All throughout this experience, I have been in a very supportive environment, and knew that I could reach out to classmates or administration at any time. From residents to emeritus professors, I have been surrounded by excellent educators on a daily basis, and have been encouraged in my growth and potential. I am confident that the training I have received will provide a solid foundation to continue growing as a clinician in residency. Even more importantly, the values that are a guiding principle at Mayo Clinic will always be at the core of how I will care for patients.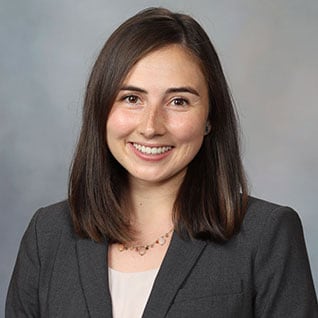 Lauren Webb
Residency match: Neurology, Mayo Clinic School of Graduate Medical Education, Rochester, Minnesota
In addition to my fascination with the neurosciences and genetics, in 2015, my life changed forever. My mother suffered an idiopathic sudden cardiac arrest at home, and thanks to my father's knowledge of CPR and the flawless teamwork of countless medical heroes throughout her five-week hospitalization, she miraculously survived without any major complications. This traumatic experience showed me how profoundly medicine can change the lives of not only patients, but also the families who love them. Today, I am driven by my perpetual gratitude for my mother's heroes who kept her here with us, and hope that I can contribute to providing comfort and positive outcomes for another family someday.
Throughout medical school, I have been lucky to have numerous opportunities to learn and grow within the three shields of Mayo Clinic: clinical care, education, and research. Through diverse selectives, rigorous preclinical courses, foundational clerkships, and fascinating electives, I was exposed to many fields of medicine, met diverse patients, and learned from dedicated teachers. I have become immersed in research projects in various fields and learn from enthusiastic research mentors. I have also had the privilege of teaching my medical student peers as a teaching assistant and tutor. Most importantly, Mayo Clinic Alix School of Medicine has connected me with countless physician role models, whose clinical care and character I hope to emulate as a resident. Through every phase of my medical education, the Mayo value that the needs of the patient come first has always been paramount. I aspire to keep this Mayo value at the center of all my decisions in residency and beyond.
About Mayo Clinic Alumni Association
Mayo Clinic Alumni Association connects our alumni and bings Mayo Clinic values to the world. The association includes a network of 25,000 members who live and work in more than 80 countries around the world. The nearly 100 students that participated in Match Day across our three campuses are now part of this alumni network. Read more profiles and quotes from these recent alumni on the Alumni Association's webpage Residency Match 2021.