Admissions and Tuition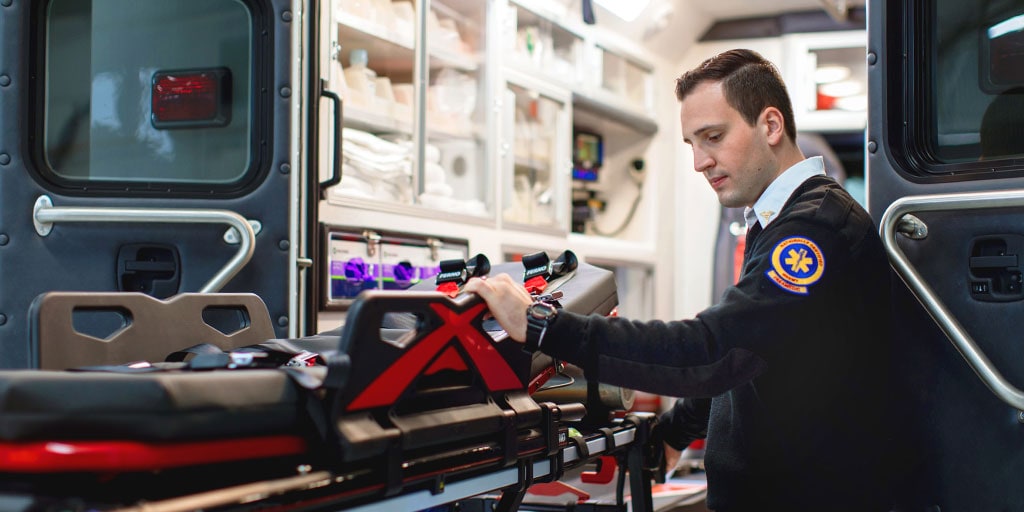 Admissions and application process
The application process is competitive, but admission to your program of choice is achievable. Your academic transcripts, admission essays, and a thoughtful interview process help ensure you are a good fit for your program and that your program will be a solid fit for your skills and strengths.
Specific prerequisites are different between each program. Prerequisites are listed on the admissions page for each Mayo Clinic School of Health Sciences program.
Modern allied health education requires that the accumulation of scientific knowledge be accompanied by the simultaneous acquisition of essential skills and professional attitudes and behavior. Our goal is to graduate the best possible health care practitioners. We must also ensure that patients are not placed in jeopardy by students with impaired intellectual, physical or emotional functions.
Therefore, admission to educational programs in the school is offered only to those applicants who meet qualifications for education and training in the art and science of the respective allied health profession. In addition to holding a minimum of a high school diploma or GED (or equivalent), applicants should possess the following general qualities at all times:
Critical thinking
Sound judgment
Excellent communication skills
Emotional stability and maturity
Professional and ethical conduct
Empathy
Physical and mental stamina
Ability to learn and function in a wide variety of didactic and clinical settings
Fluency in written and spoken English is essential for success in the program and to ensure patient safety. Applicants must demonstrate objective competency in English through the admission interview and may be required to submit results from the Test of English as a Foreign Language (TOEFL) examination or equivalent examination.
Applicants will be judged not only on their scholastic accomplishments but also on their physical and emotional capacities to meet the requirements of the program's curriculum and graduate as skilled and effective practitioners, with reasonable accommodations, if applicable. To preserve the welfare of students and patients, each program will establish minimum standards that are deemed essential for safety in practicing that respective profession. Applicants seeking accommodations should initiate their request with the specific program director.
In addition to these general qualities, admissions committees for each program may require additional specific admission standards. Documentation of these program-specific standards is available from each individual program director. Specific questions about the above requirements may be directed to the program director.
Applicants admitted to Mayo Clinic School of Health Sciences programs must also comply with the following prevailing institutional policies and procedures:
Immunization
Occupational health review, a physical exam or both
Background study and immediate disclosure of any criminal convictions
Drug screen
Health insurance
Health Insurance Portability and Accountability Act (HIPAA), confidentiality, and other training deemed necessary by Mayo Clinic and/or the Mayo Clinic School of Health Sciences program in which you are admitted
Specific questions about these additional requirements may be directed to the Mayo Clinic College of Medicine and Science Office of Student Services at 507-255-9200.
Failure to comply or to provide requested documentation is grounds for discontinuing the admission process or rescinding an admission offer.
Appointments are made by the recommendation of medical and program directors of the allied health educational programs. The individual programs have the primary responsibility for selection of students. Normally, this is accomplished within the individual programs through an admissions committee, whose membership may include Mayo Clinic School of Health Sciences representation as well as individuals from the sponsoring department.
Student responsibilities
Students are required to exhibit professional and ethical conduct at all times.
Mayo Clinic School of Health Sciences upholds all federal and state laws that preclude discrimination on the basis of race, sex, age, religion, national origin, marital status, sexual orientation, disabilities or veteran status. For more information, visit the Office for Diversity.
Admission to Mayo Clinic School of Health Sciences is generally open to U.S. workers. Therefore, visa sponsorship is generally not available. Certain Mayo Clinic School of Health Sciences programs have been granted approval to admit non-U.S. workers, in which case the program-specific website will state such on its admissions page.
U.S. worker refers to those who are authorized to work in the United States, including:
U.S. citizens
U.S. nationals
Lawful permanent residents
Asylees and refugees
Applicants whose primary language is not English must submit results from the Test of English as a Foreign Language Internet-based test (TOEFL iBT). Scores from the speaking portion of the exam are given particular consideration in admission decisions. Learn more about the exam and register online at the Educational Testing Service. The Mayo Clinic School of Health Sciences school code for the TOEFL iBT is 5784.
Applicants who completed their education training outside the U.S. must have their educational transcripts translated (if they are not already in English) and evaluated for U.S. equivalency by an accredited credential evaluation service company prior to submission. Refer to the National Association of Credential Evaluation Services for a list of qualified companies. The applicant pays for the examination and credential evaluation services.
Transfer of credit is not accepted by Mayo Clinic School of Health Sciences except on a limited basis for these programs:
Nurse Anesthesia
Respiratory Care
Mayo Clinic School of Health Sciences program directors evaluate course work and make final determinations about credit transfer.
Tuition and fees
Expenses associated with Mayo Clinic School of Health Sciences programs vary. Each program provides detailed information about the estimated cost of tuition, fees, mandatory expenses, and living expenses, as well as any available scholarships, stipends, and financial incentives for participation.
Financial aid
Details about the financial aid opportunities available to you as a Mayo Clinic School of Health Sciences student are available from the Office of Student Financial Aid and Registrar.
Policies