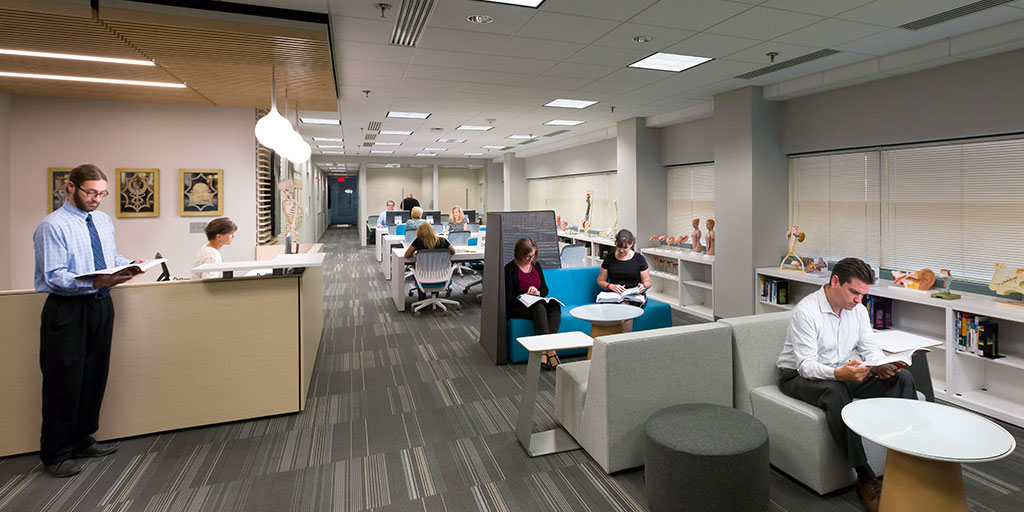 The Mayo Clinic Libraries are your partner in practice, research and education. More than 30 professional librarians and 40 library associates are committed to excellence in customer service and excited about helping you succeed academically.
At Mayo Clinic, there are 16 libraries in four states to support and serve your academic needs. Many of the Mayo Clinic Libraries are professional libraries open to those affiliated with Mayo Clinic — students, residents, fellows, health care professionals, faculty and employees. Affiliated library customers have in-library and remote access to the libraries' many collections, including both digital and traditional library resources.
The libraries at Mayo Clinic have a variety of hours and locations and serve all kind of customers. We also have Patient Education Libraries in Scottsdale and Phoenix, Arizona, and two patients' libraries in Rochester, Minnesota — each serving the needs of patients, family members, caregivers and community residents.
Resources
Books and e-books. More than 100,000 books, with the majority focused on medicine and the health sciences.
Journals and e-journals. An extensive collection of journal back issues and subscriptions to more than 4,900 electronic journals.
Databases. Access to hundreds of specialized databases.
Subject guides. A large collection of guides to assist you in using library resources.
Historical collections. Our staff of specialists collect and preserve books, archival materials, and artifacts that are significant to Mayo Clinic and the practice of medicine.
Recreational materials. Our patients' libraries supply books, movies and other entertainment materials to hospitalized patients and their families.
Services
We offer consultations with librarians (individual or group) and research assistance, along with:
Outreach and training. Training on a variety of tools and topics.
Current awareness and BrowZine. Journal alerting services to help you stay current.
Mobile applications. Mobile versions of many library resources are available.
Remote access. Staff and students can access the Mayo Clinic Libraries from anywhere in the world.
Spaces
Locations in Arizona, Florida, Minnesota and Wisconsin
Group study rooms
Quiet study areas
Medical bookstore
Computers and laptops
Medical and patients' libraries
Visit the Mayo Clinic Libraries intranet website (log-in required) to learn more about what is available.
4,900+
electronic journals
16
libraries in four states
30+
professional librarians