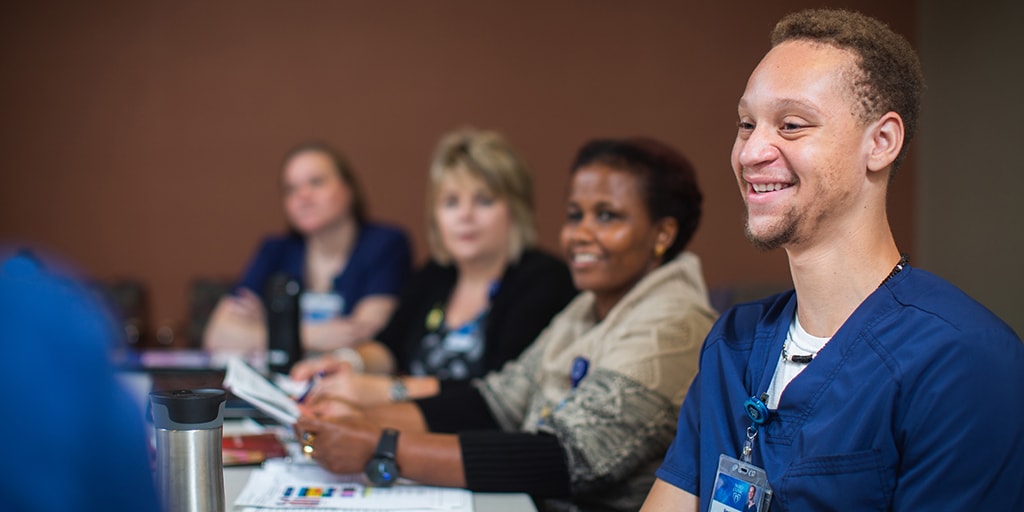 The CARE team: Frequently asked questions (and answers)
When to refer
It can be difficult to determine when help is needed. Here are some general examples for when a CARE referral may be needed:
If you are concerned about the welfare of an individual, yourself, or others.
If the behavior is unusual or abnormal from what you know of the person.
If the individual's behavior is starting to impact others ability to live and learn on campus.
If your efforts to manage a significant behavioral issue has not resolved the issue.
If you have referred an individual to CARE in the past and there seems to be no improvement or behavior seems to be worsening.
Confidentiality
We understand the sensitivity of the information shared and respect the privacy of all parties involved. The information will only be shared with those who need to assess the situation and provide support for the learner. The health and safety of the learner and our community is our top priority, and there could be exceptions to this confidentiality if the CARE team is made aware of an immediate threat to self or others, as required by law. Referrals can be made anonymously; however, it is very helpful to gather more information from the referring party if additional context will help us provide the best support.
Who can refer
Any member of the campus community (faculty, staff, classmates, peers, local community stakeholders, learner family members, etc) can enlist assistance for a learner of concern and feel confident that their referral will receive prompt attention, resolution, and follow-up.
How to refer
The CARE team is not a crisis line. We will respond to referrals as quickly as possible, usually within two business days, but if you feel the situation is an emergency, please call 911.
What to expect
Referral
When the CARE team receives a referral, we will review the information provided within 24 business hours. If additional context is required, the referring party may be contacted.
Assessment
The referral information will be assessed by the team for risk and used to determine the best strategy for supporting the learner.
Response
Whenever needed, the team will utilize resources within the Mayo Clinic system or partner with designated providers in the community to secure the effective mechanisms for support and intervention.
The CARE team response may include:
Providing direct outreach to the learner
Work collaboratively with the learner for ongoing support and staying in touch
Providing consultative support to the referring party on how to best support the learner and respond to concerning behaviors
If it's determined to be a high level of risk or require immediate action, the team may directly contact Mayo Clinic security or local police