Get support. Perform better. Live well.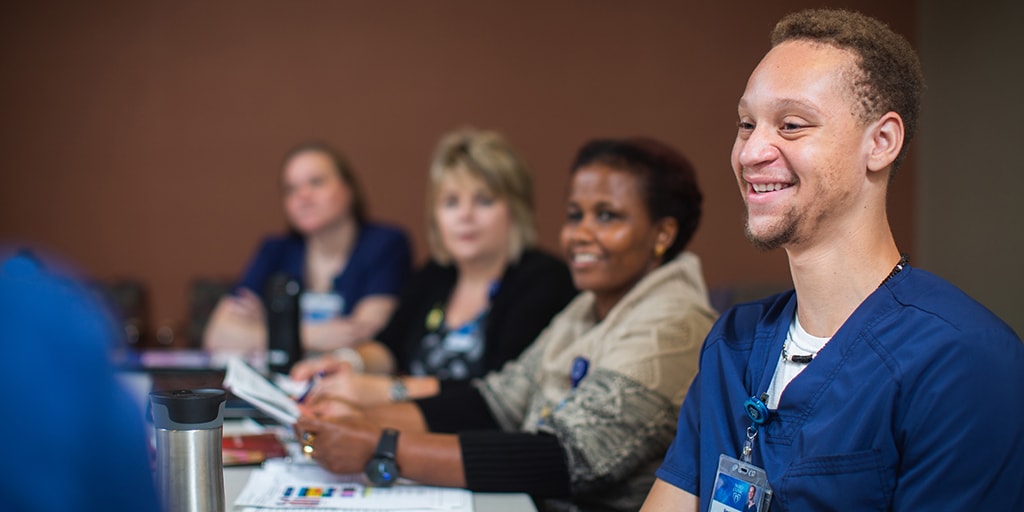 Academic advising and mental health resources
Transitioning to a new environment, plus handling demanding academic expectations and personal adjustments, can truly test your confidence and motivation. Our friendly staff is here to provide a strong support system that empowers you to succeed by helping you identify and work through challenges.
Academic advising
Academic advising is available in a number of ways. Individual, small group and workshop sessions are available and are offered at all locations. Learners seeking support work with an academic success adviser to identify needs and establish individualized short-term and long-term action plans and services that promote academic, personal and career accomplishment.
Additionally, success advising includes support and encouragement. Learners may need support for emotional issues or learning differences, at which times learners may reach out directly or be referred to appropriate resources. Individual contacts are made in person, over the phone, and through email. You may personally request services or may be referred by program faculty.
Academic success counselors
Academic success counselors offer a personal touch by meeting with learners in person, by phone or by Skype to discuss tutoring, efficient study practices, time management or anything else dealing with the academic requirements of your program.
Mental health clinicians
Mental health clinicians offer complimentary confidential sessions to assist with any issues about your mental health and well-being. Staff are available to learners at all campuses in person, by phone or by Skype appointment.
Tutoring services
Tutoring services are free to all learners enrolled in Mayo Clinic College of Medicine and Science. Peer tutors are available in a variety of content areas. Interested learners may complete an online request form to be appropriately matched with a tutor. Our tutors are selected and hired by Mayo Clinic and participate in a tutoring orientation with an academic success adviser before working with learners.
Career services
Careers services are available to learners who need assistance with resume/CV writing and interview practice.