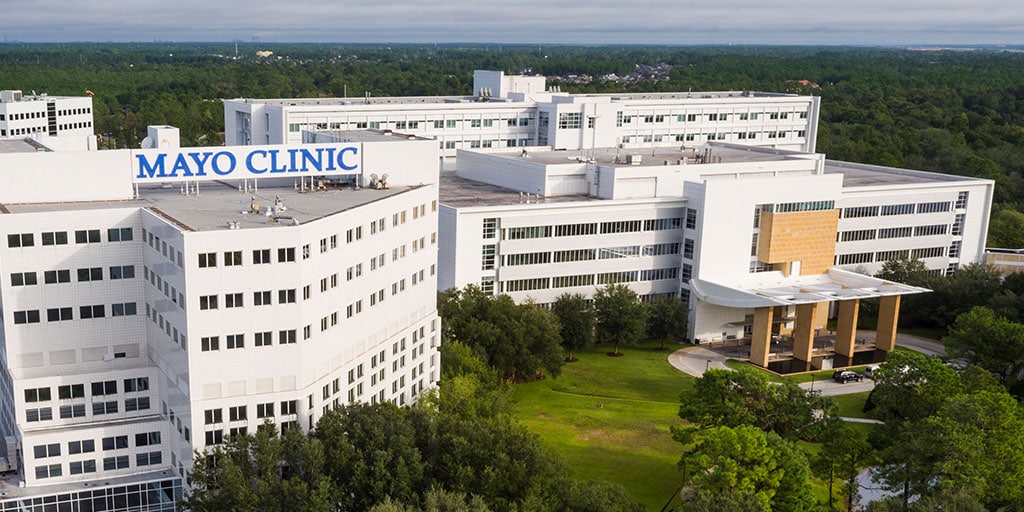 ---
March 16, 2022
---
Match Day 2022 will look rather different for Mayo Clinic Alix School of Medicine on the Florida campus as the first full cohort of students opens their envelopes simultaneously with other Mayo Clinic Alix School of Medicine students across the nation.
Instead of completing all four years of medical school on a single campus, this group is the first full cohort to complete the Florida track within Mayo Clinic Alix School of Medicine. They started with two years at either the Minnesota or Arizona campus, and then concluded their education with two years at the Florida campus. On Friday, March 18, 2022, they will learn where they're headed next for their residency training.
Gerardo Colon-Otero, M.D., vice dean of Mayo Clinic Alix School of Medicine and the school's dean in Florida, shared the following comments at the time the first group of Florida students arrived — "Our staff are excited to have full-time students on our campus and be involved in training the next generation of physician colleagues. As somebody who has met all of the students, I can attest to their character and great potential to bring hope and healing to our future patients. I am excited for our institution to reach this major education milestone that will ultimately have a great impact for our Jacksonville community and its future medical workforce needs."
Nationwide expansion
Mayo Medical School, now known as Mayo Clinic Alix School of Medicine, first opened its doors to a class of 40 students in 1972. The school expanded its reach nationwide with a four-year track on Mayo Clinic's Arizona campus in 2017 and the combined Minnesota/Florida and Arizona/Florida tracks in 2018.
By the summer of 2020, the first group of students embarked from Minnesota and Arizona to start their final two years of education on the Florida campus. The medical school also doubled in size that year to more than 400 students.
Individualized curriculum at Florida campus
Florida's curriculum was built to encourage off-campus experiences in various fields of interest across a broad spectrum of patient and practice settings. From selectives to electives to core clerkship rotations, research opportunities and more, Florida students could choose where they wanted to complete certain aspects of the curriculum.
Nationally, Mayo Clinic's campus in Florida is recognized as the foremost liver transplant program. It is also acclaimed for its leading practices and research in the neurosciences, transplant, and cancer treatment.
From our Florida students
Hear more from a few of our students on how Mayo Clinic in Florida prepared them for Match Day and beyond.
I am blessed to have had the opportunity to train at the Mayo Clinic in both Minnesota and Florida. It diversified my medical education and prepared me to treat patients of all backgrounds and ethnicities. The opportunities afforded by being an inaugural member of the Florida track also fostered my growth as a self-starter and leader which will be an asset to any residency program.
Hannah Case
Florida student, Mayo Clinic Alix School of Medicine
Yes, I feel that Mayo has done a great job providing me autonomy on my rotations. If I request it, rotations will try to provide me with the same rigor and responsibilities that would be expected during residency. Mayo Florida's small class size also enabled me to get a large amount of one-on-one training and attention during medical school.
Kyle Robinson
Florida student, Mayo Clinic Alix School of Medicine
Mayo Clinic fosters personalized growth through highly engaged faculty and a strong culture of mentorship. At affiliate sites, people are often surprised by the level of my clinical performance. This is less of a reflection of my innate talent, and more a reflection of the early clinical exposure, state-of-the-art simulation center, and tri-site diverse patient populations that have allowed me to flourish. I feel confident that Mayo Clinic has equipped me to step into residency and beyond.
Jordan Dutcher
Florida student, Mayo Clinic Alix School of Medicine