---
May 6, 2019
---
Ilyas Aleem, M.D., M.Sc., was recently awarded the prestigious Cervical Spine Research Society traveling fellowship for 2019.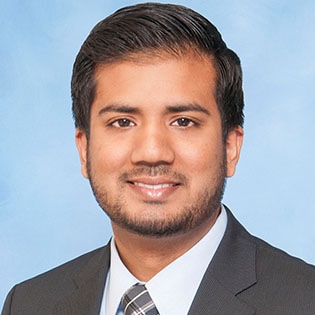 The Cervical Spine Research Society is an organization that promotes clinical and basic science research of the cervical spine. The goal of the fellowship is to expose young spine surgeons to other institutions and individuals with an expertise in the cervical spine to broaden their experience and foster their academic career. Dr. Aleem, along with the other 2019 fellows, will travel to sites in India, China, Korea, and Japan to conduct research.
A 2016 graduate of the Mayo Clinic Spine Surgery Fellowship, Dr. Aleem is currently an assistant professor at the University of Michigan in the department of orthopaedic surgery, spine division. Originally from Canada, Dr. Aleem completed medical school at the Michael G. DeGroote School of Medicine at McMaster University, followed by his residency in orthopaedic surgery at the University of Toronto.
After completing his fellowship, he earned a graduate degree in health research methodology specializing in clinical epidemiology and global health under the mentorship of leaders in evidence-based medicine at McMaster University.