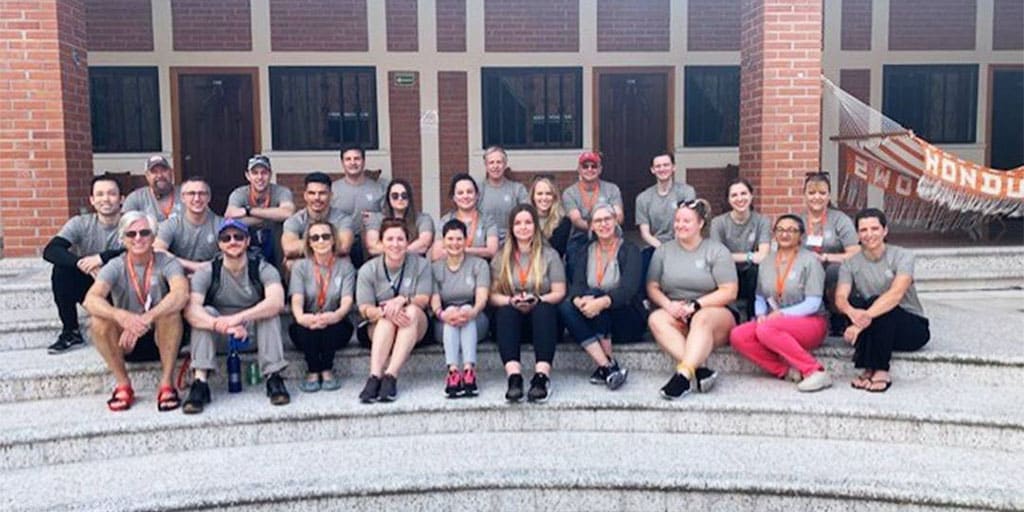 ---
June 13, 2022
---
An annual medical mission to Honduras was put on hold when the COVID-19 pandemic made travel difficult. This year, the mission resumed with an expanded team bringing life-altering surgery to people who need it most. Learners at Mayo Clinic College of Medicine and Science were also on the team.
Eight years ago, a small group of staff from Mayo Clinic in Arizona began making annual visits to rural Honduras to provide surgical services for people with little access to health care. That yearly mission was put on hold when the COVID-19 pandemic made travel difficult, but the medical needs of the people of Honduras continued to grow.
In February, when travel restrictions were eased and it became safer to travel, the medical mission was resumed with an expanded enterprise-wide team with surgeons, anesthesiologists, nurse anesthetists, nurses, scrub technicians, and general volunteers from Arizona, Florida, and Minnesota in the general surgery, orthopedics, and ENT specialties.
Residents and medical students in training at Mayo Clinic College of Medicine and Science were also able to attend. This trip provided invaluable clinical and cultural learning experiences that they might never had have in their rotations here at home. Two of those learners included Kristin Cardiel Nunez, M.D./M.S. student at Mayo Clinic Alix School of Medicine in Florida, and Brian Walker, M.D., resident in Otolaryngology – Head and Neck Surgery at Mayo Clinic School of Graduate Medical Education in Arizona.
In keeping with Mayo's mission
The mission of the trip was in keeping with Mayo Clinic's spirit of community and caring for those most in need. The team's purpose was to augment the local surgical teams in Honduras by providing specialty care to an underserved rural population. They assisted with clearing the backlog of surgical patients that always existed there but was compounded by the pandemic. They also shared skills and knowledge with the local team while meeting the patients' surgical needs.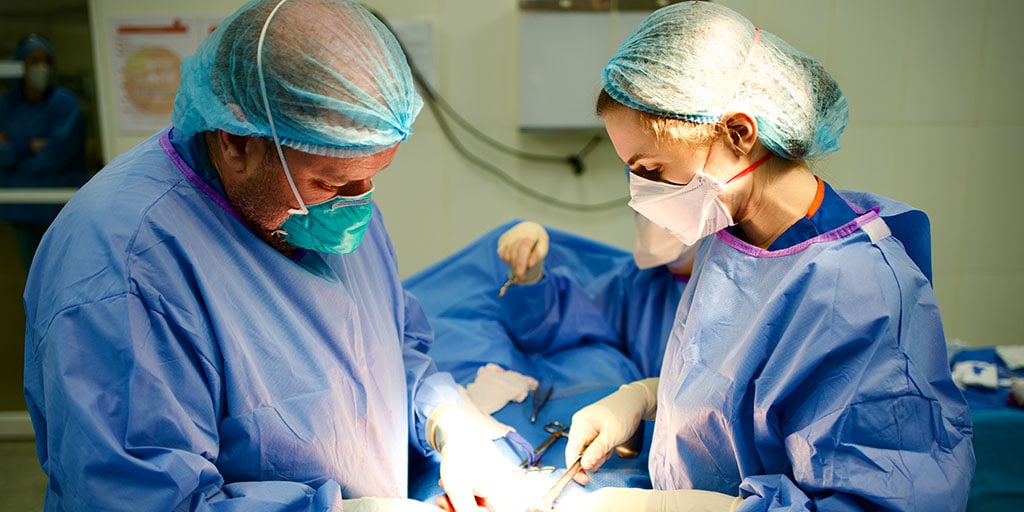 Resident perspective: Brian Walker, M.D.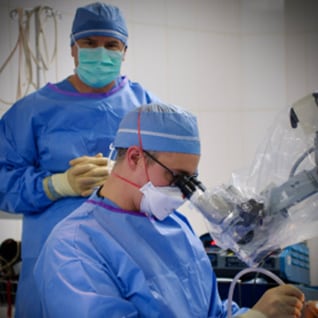 Dr. Walker had previously done mission work and was disappointed when COVID prohibited travel, so when he heard that members of the ENT team were going to Honduras, he was quick to jump at the opportunity.
He worked alongside the department chair, Michael Hinni, M.D., both in clinic and the OR. They treated a variety of ENT problems including hearing loss, head and neck cancer, thyroid disease, and tonsillitis.
Dr. Walker shared the most impactful experience of the trip. "One day an elderly woman came to clinic with an expanding mass inside of her nose," shares Dr. Walker. "She was refused care by other providers in the city and had no other treatment options for what was most likely an advanced cancer. My attending and I performed a biopsy on our second day in the country and we worked with the local providers to get the tissue diagnosis from local pathologists in 48 hours. This clenched the diagnosis of cancer and we were able to bring the patient back into the clinic the next day to undergo removal of the cancer. Dr. Hinni was able to do this through an advanced technique that he was uniquely prepared to do. The patient and her family were incredibly grateful and I was amazed at how well our entire team worked to get this patient diagnosed and treated so efficiently."
Traveling outside of my comfort zone, seeing how much unmet need existed, and being able to help out in my small way was a great way to develop a more broad perspective on how my training can be used to impact other's lives for good as a physician. In a way, this trip recalibrated my professional and personal trajectory while reinforcing a sense of 'calling' in being a physician.
Brian Walker, M.D.
Resident, Otolaryngology Residency (Arizona)
Student perspective: Kristin Cardiel Nunez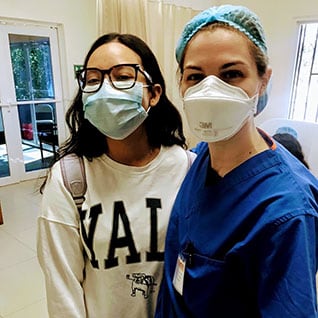 Cardiel Nunez is a student in the M.D./M.S. program at Mayo Clinic Alix School of Medicine's Florida campus. She heard about this opportunity through an email sent by the Mayo Florida Global Health MERG.
"During my time in Honduras, I was involved in work similar to that of my Surgery Clerkship at Mayo," shares Cardiel Nunez. "In the operating room, I had the opportunity to work with Merlin Antúnez, an orthopedic surgeon and the medical director of the Holy Family Surgery Center, as well as surgical and anesthesia teams from Mayo. I worked with the anesthesia providers to intubate patients, and then scrubbed into surgery to assist with the cases in general, orthopedic, and otolaryngology surgery. Assisting in surgery ranged from driving the laparoscopic camera, to suturing, to holding limbs, and more! I also had the opportunity to work with the otolaryngology team in the clinic where patients were evaluated and managed for medical and surgical needs. Lastly, I followed patients from the pre-operative area, through surgery, and into phase one recovery to better understand the spectrum of care patients received."
The Mayo family set the precedent for traveling to learn new medical techniques and exchange experiences, and this opportunity served the same purpose in my training. Moreover, I had the chance to expand my understanding to the approach of patient care amidst a patient population with significant surgical disease burden and limited resources. I also enjoyed learning about medical education in Honduras though my time spent with a local medical student and several orthopedic surgery residents.
Kristin Cardiel Nunez
M.D./M.S. student, Mayo Clinic Alix School of Medicine
By the numbers
By the numbers, the team completed 56 surgeries and 90 patient evaluations during the five working days they were in Honduras. But the impact was far beyond that for these patients who were finally able to get their surgery and for the visiting clinicians and learners. For the patients, it provided hope for a better future and a return to a more functional state where they can engage with and provide for their families and communities. For the staff and learners, it provided a once-in-a-lifetime experience and a renewed sense of purpose and passion for their callings as medical professionals.
A version of this story originally appeared In the Loop, Mayo Clinic's blog offering news and views across Mayo Clinic.