---
May 16, 2023
---
Nine medical students in Florida celebrated their graduation from Mayo Clinic Alix School of Medicine on Saturday, May 13. They now will move on to residencies at Mayo Clinic and elsewhere, helping to create the future of healthcare. Commencement ceremonies in Arizona and Minnesota will follow later this week.
At a commencement ceremony on Saturday, May 13, nine medical students in Florida graduated from Mayo Clinic Alix School of Medicine. The graduates are part of an innovative program that allows students to complete their first two years of didactic study in Arizona or Rochester, and finish the final two years of clinical study at Mayo Clinic in Florida.
The nine students in Florida join more than 90 Mayo Clinic Alix School of Medicine students in Arizona and Minnesota who are graduating this month. They persevered through the pandemic, learning health care in a rapidly changing environment. They now will move on to residencies at Mayo Clinic and across the country, becoming future healthcare leaders.
Students, during your careers, you will encounter and care for hundreds of patients facing the darkest times in their lives, patients holding on to their faith and looking for hope. It will be your ability to overcome the negative situations that will build your faith that will eventually sustain you and allow you to bring hope to your patients.
Gerardo Colon-Otero, M.D.
Vice dean, Mayo Clinic Alix School of Medicine, Florida campus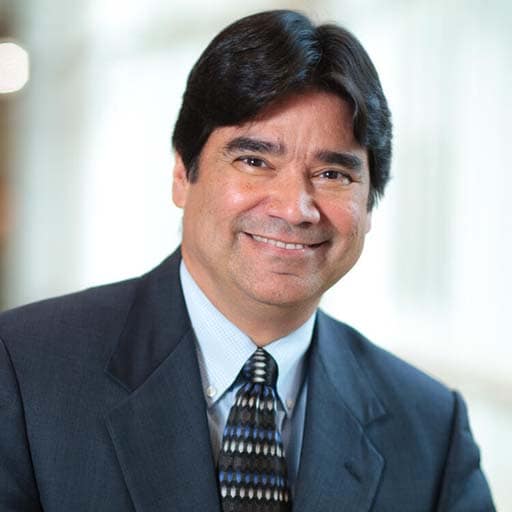 Graduates have worked side-by-side with renowned experts at Mayo Clinic to create new ways to address patients' future needs and lead positive change in medicine. They will lead innovative and transformative efforts in healthcare and apply knowledge to develop creative solutions for some of the most complex problems facing patients and health systems today.
James Hwang, M.D., was the student commencement speaker, and as a graduate and soon-to-be physician, he asked students to take time to appreciate their accomplishments.
I hope every day you can recognize how hard you have worked and how far you have come. I hope you take things one day at a time, especially when things get overwhelming. And I hope you can take a moment to be grateful every day.
James Hwang, M.D.
Student speaker, Commencement, Florida
Featured commencement speaker
Dawn Mussallem, D.O., a consultant in Hematology/Oncology and an assistant professor of medicine, was the commencement speaker. She spoke from both her professional experience and her personal experience as a patient.
Dr. Mussallem is internationally known in the fields of breast medicine and lifestyle medicine. Three months into medical school, she was diagnosed with stage 4 cancer. In 2021, she was a heart transplant recipient. At commencement, she shared her journey to become a physician, her healthcare experiences, her perspective on finding purpose in caring for others, and the power of changing your mindset.
The human experience is going to include struggles, defeats, hardship and adversity, but we must not succumb to this. In fact, it may be necessary to encounter defeat so we can get to know who we are, what we can overcome and somehow miraculously rise. Let it guide you to discover personal strength, new possibilities and a deep focus on purpose.
Dawn Mussallem, D.O.
Commencement speaker, consultant in hematology/oncology, and an assistant professor of medicine at Mayo Clinic