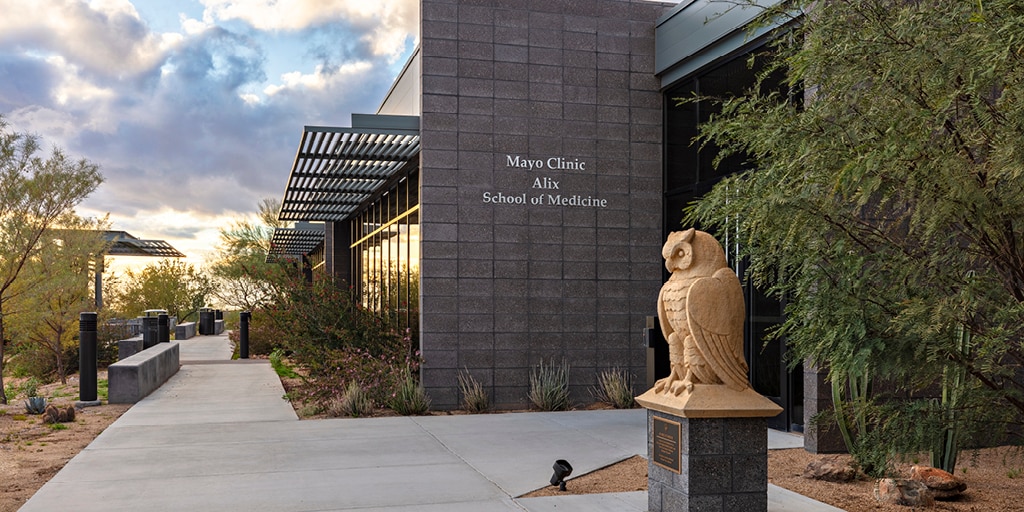 ---
April 20, 2020
---
With classes now online and face-to-face patient interaction suspended, Mayo Clinic Alix School of Medicine students in Arizona find themselves with some extra time and the desire to help with the COVID-19 response however they can.
The students are jumping into action to offer their help not only to Mayo Clinic but to those on the front lines across Maricopa County.
At the outset of the COVID-19 pandemic, Christian Rosenow, a second-year medical student, began searching for ways to get involved and help alleviate the burden on the health care system.
"I feel that as medical students, we are resources to Mayo Clinic. In times like these, it truly is all hands on deck, and I believe that includes medical students," Rosenow says. "Playing a role in responses and solutions to events like COVID-19 is part of the reason I chose to attend medical school. It's rewarding to feel like we are making a difference and hopefully helping slow the spread and get the world back to normal."
Rosenow put out a call to other students, and he says the response has been wonderful, with more than half the students signing up to a mailing list to stay updated on opportunities to volunteer.
The students have come up with many innovative ways to pitch in to help, including:
Developing a digital health survey that can be handed to those waiting at the screening checkpoints or to be taken at home to minimize social contact and eliminate the need to come to the hospital
Volunteering to help with the dependent care needs of Mayo Clinic staff
Helping answer phones and alleviate some of the stress on Maricopa County Public Health workers
Donating blood
Arizona was not under shelter-in-place restrictions initially which allowed students to travel around the area and volunteer; however, Arizona Gov. Doug Ducey issued a stay-at-home executive order late on Monday, March 30. All Mayo Clinic Alix School of Medicine student volunteer activities are being reviewed to ensure they comply with the new guidance for Arizona residents.
A version of this story originally appeared on the Mayo News Center, an internal information hub for Mayo Clinic employees.