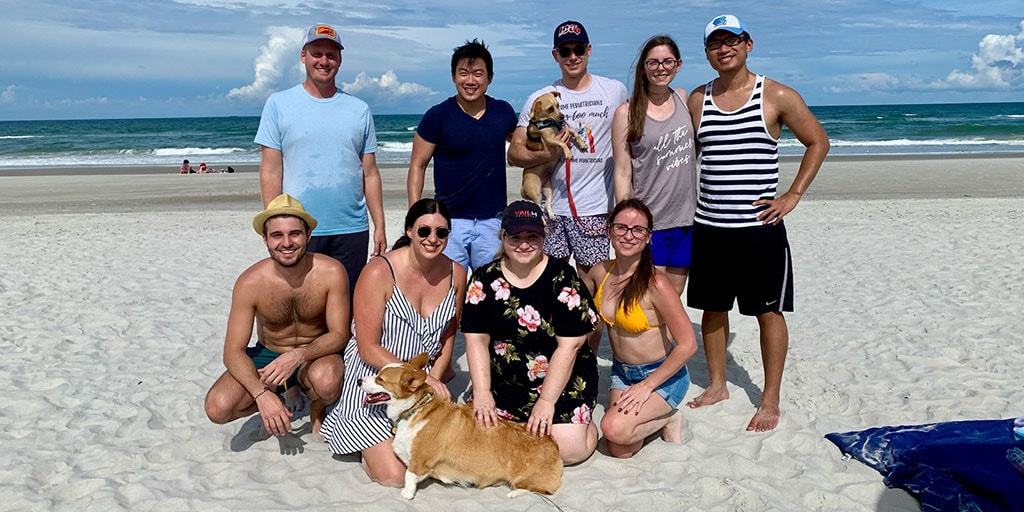 ---
October 20, 2021
---
Seung Lee, M.D., was in high school when he learned that he was an undocumented citizen. When it seemed like he wouldn't be able to realize his dream of becoming a neurosurgeon because of his undocumented status, the government's Deferred Action for Childhood Arrivals (DACA) Program opened a door for him. Today, Dr. Lee is a resident in Neurologic Surgery at Mayo Clinic in Florida, and a recipient of the American Epilepsy Society's 2021 Young Investigator Award.
"During college, the total amount I could allot for groceries each week was $19.38," shares Dr. Lee. "I remember the exact layout of the grocery store and buying the same discounted eggs, milk, pasta, and tomato sauce. At home, I would quickly devour two boiled eggs to feel fuller than I actually was. This was my usual routine, and the winter holidays of 2011 are an especially vivid memory."
"Becoming a doctor is almost impossible with your undocumented status," his mother would say.
Her words would continue to echo deafeningly in his mind. He explored various fields during college, including music, marketing, and finance. However, none of them filled his hungry stomach with delight like science did. He replaced his burdens with a scientific curiosity that his professors helped foster, along with cherishing moments that he shared with friends and family. His journey inevitably led to more questions about the human brain, and how we store memory — the most valuable possessions anyone owns.
"I wanted to understand the mechanisms behind my treasured recollections," he explains. "With more time spent on research, I wanted to discover new ways to preserve this, especially for those patients who are combatting neurological diseases that threaten to strip away what is most valuable to all of us." His research on healing human memory has been published in Epilepsia.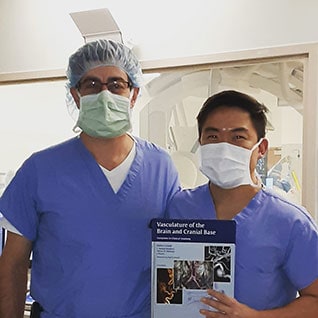 His wishes were gradually answered, with a government program: Deferred Action for Childhood Arrivals, or DACA. The program did not offer a pathway to citizenship, or access to financial aid or other government-funded programs, but it allowed "Dreamers," such as Dr. Lee, to work legally and obtain a driver's license.
With this program, he was able to continue his research in neuroscience while financially supporting himself to apply for further education. Only a handful of medical schools were aware of "Dreamers" at the time, and most schools were not open to having students with uncertain paths to citizenship. He felt incredibly lucky to have been accepted.
Attending graduate school as a "Dreamer" still did not give access to government-funded scholarships, grants, or financial aid. Much of his time in school was spent on searching and applying for scholarships that did not require a green card.
"I paid portions of my initial tuition through personal donations via online fundraising platforms. I eventually published my story in local newspapers and found a co-signer for a private bank loan," Dr. Lee shares. "Most importantly, our compassionate medical school allies set up fundraisers for DACA students and worked tirelessly with our compassionate school administration to find additional funding."
What ultimately brought me to Mayo Clinic was seeing Dr. Sanjeet Grewal, Mayo Clinic faculty in neurologic surgery, and his honest and compassionate care to his patients, along with his dedication to neuroscience and education. I'm very excited to continue learning from him as I progress in my training here, and I hope to follow in his footsteps. I'd be happy to be half the neurosurgeon he is.
Seung Lee, M.D.
Neurologic Surgery resident
Some of the highlights of his time at Mayo have been learning both inside and outside the operating room with Dr. Bill Clifton, and seeing what it takes to be the best. Dr. Alfredo Quinones-Hinojosa, Dr. Kaisorn Chaichana, Dr. Selby Chen, Dr. Hugo Guerrero Cazares, and all faculty in his training program have inspired him with their tireless investment in his education and the education of other trainees here.
"Now that I am able to follow my passion in neurosurgery and the laboratory setting, I've never since felt the same growling pain that I did when I found out that I was undocumented," reflects Dr. Lee. "Instead, my stomach now feels full, knowing that now it's my turn to fill the needs of other hungry "Dreamers." It is a very frightening idea that a person's immense potential to contribute key scientific discoveries could be repressed by the absence of a piece of paper."
With this article, he hopes to reach out to others pursuing medicine or neuroscience to encourage them to continue doing what they love and surround themselves with good people. He offers, "reach out to me if you need any help. I am here to help in any way I can."
This story originally appeared in In the Loop, an email newsletter and blog that gives a unique perspective on what's happening around Mayo Clinic.