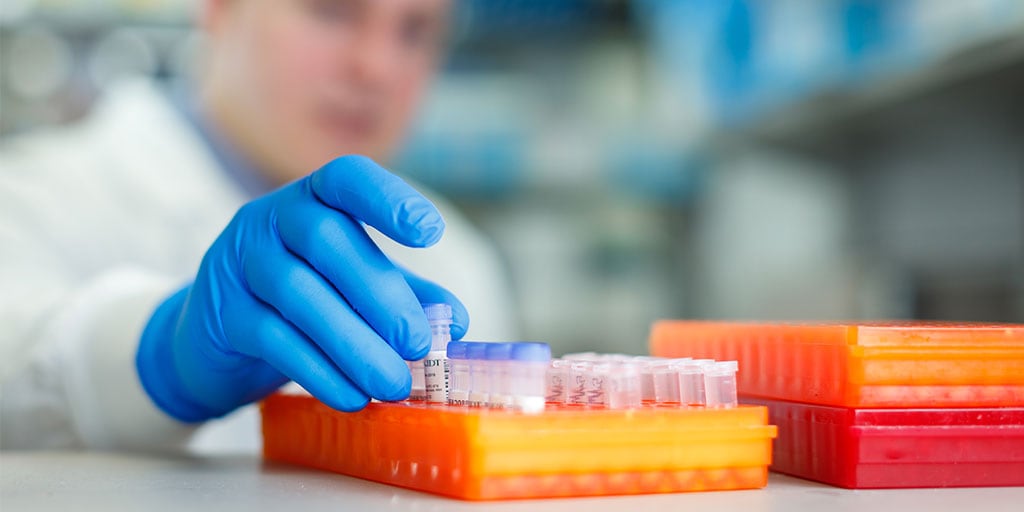 ---
August 17, 2020
---
Integrating new discoveries into patient care requires a workforce equipped to deliver the latest innovations.
Every year, Mayo Clinic College of Medicine and Science advances new graduates to their next levels of research and medical practice to address the unmet needs of patients. From accelerating new ways to treat macular degeneration to discovering the latest immunotherapies that harness the body's ability to heal, three graduates of Mayo Clinic's schools seek to apply advanced diagnostics and novel therapeutics to advance the future of medicine.
Sinibaldo Romero Arocha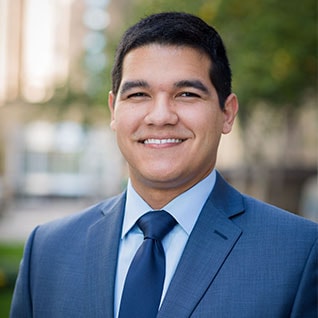 As a teenager in Venezuela, Sinibaldo Rafael Romero Arocha's intrigue with American medical documentaries and television dramas inspired his career in biomedical research and regenerative medicine. His academic quests eventually led to the in the Mayo Clinic Graduate School of Biomedical Sciences, where he was one of the first graduates of the postbaccalaureate program.
"Many of the breakthrough discoveries I learned about in Venezuela happened at Mayo Clinic. I knew that if I wanted to be part of the next generation of scientists, this is where I should do my training," says Romero Arocha. "Mayo Clinic was a fantastic training ground that helped prepare me for an M.D.-Ph.D. program, which I will now be pursuing."
While in the program, Romero Arocha trained in the cardiac regeneration research lab of mentors Andre Terzic, M.D., Ph.D., director of the Mayo Clinic Center for Regenerative Medicine, and Atta Behfar, M.D., Ph.D., deputy director for translation in the Center for Regenerative Medicine.
"We (trainees) were interested in trying to enhance therapies Dr. Behfar and Dr. Terzic had previously developed. My role was to help graduate students optimize the therapies to reduce cost of using the new technologies we were developing in the research lab," says Romero Arocha.
During his time at Mayo Clinic, Romero Arocha had the opportunity to participate in the Regenerative Medicine and Surgery course, one of the first patient-focused regenerative sciences and surgery training programs in the country. In addition, he was a leader in the Initiative for Maximizing Student Development program aimed at increasing the number of researchers from underrepresented socioeconomic backgrounds.
The mix of experiences he garnered through the Regenerative Science Training Program proved to be a fertile training ground. He was accepted into the highly competitive, elite Oxford University-National Institutes of Health fellowship program, which he will complete with the M.D.-Ph.D. program at the University of Minnesota following his 2020 graduation from the Regenerative Science Training Program at Mayo Clinic. He credits the rich training he received through the program with helping compete for and earn this prestigious fellowship. Romero Arocha will spend two years in medical school at the University of Minnesota, four years in the graduate fellowship program at the National Institutes of Health and two more years in medical school.
"(The Regenerative Science Training Program) exposed me to a lot of things that not every postbaccalaureate has access to, such as a deep exposure to translational science and clinical trials. During my fellowship, I will be able to take my research training to the next level through exposure to groundbreaking research in many fields. It is such a huge honor," he says.
Romero Arocha's short-term goal is to further research ways stem cell therapy could improve treatment of macular degeneration. Still undecided about his long-term clinical practice, he is interested in pursuing regenerative medicine and stem cell biology. Ultimately, he hopes to bring to his practice the primary value of Mayo Clinic: the needs of the patient must come first.
Rosalie Sterner, M.D., Ph.D.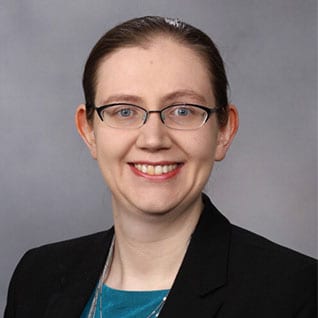 While completing the Mayo Clinic Medical Scientist Training Program, Rosalie Sterner, M.D., Ph.D., played a critical role in developing education for fellow trainees in the nascent fields of immunotherapy and regenerative sciences. One of the challenges of training the next generation of physician-scientists is delivering new curriculum for subject matter that is dynamic and evolving. Dr. Sterner helped build coursework for the Regenerative T-Cell Immunology in the Treatment of Cancer course, which offers graduate-level credit through the Mayo Clinic Graduate School of Biomedical Sciences; selective credit through the Mayo Clinic Alix School of Medicine, and continuing medical education through a 2020 course.
"Immunology is readily applicable and highly important to understanding and potentially treating most disease. Gaining a better understanding of the immune system and gaining a better functional control of the immune system is critical in helping the body to better heal itself," says Dr. Sterner.
As the student course director since 2017, Dr. Sterner worked for three years with faculty course director Saad Kenderian, M.B., Ch.B., and Karen Hedin, Ph.D., then-director of the Mayo Clinic Department of Immunology Graduate Program; associate director of education in the Mayo Clinic Center for Regenerative Medicine, and Sterner's Ph.D. mentor through the Department of Immunology. Together, they refined the course every year. The 2020 continuing medical education course "Updates in CAR-T Cell Therapy" was one such avenue of growth. Dr. Sterner serves as a course director for this course, along with hematology faculty Dr. Kenderian and Yi Lin, M.D., Ph.D. Dr. Sterner secured a Regenerative Medicine Minnesota multiyear grant to fund the course.
In 2020, she and her colleagues had to quickly adapt to the social distancing guidelines of the COVID-19 pandemic and deliver the course online. Despite this last-minute change, attendance of both physicians and students was strong. Dr. Sterner believes the team effort among the support staff, speakers, attendees, course directors, Mayo Clinic Graduate School of Biomedical Sciences, Mayo Clinic Department of Immunology, Mayo Clinic Center for Regenerative Medicine, Mayo Clinic Regenerative Sciences Training Program, Mayo Clinic Alix School of Medicine, Mayo Clinic School of Continuous Professional Development speakers and Mayo Clinic Education Technology Center was critical to the course's success.
Having graduated from the Mayo Clinic Medical Scientist Training Program in May 2020, Dr. Sterner is now a resident in the highly competitive Mayo Clinic combined Joint General Surgery and Cardiothoracic Surgery Residency. Her goal is to become a cardiothoracic surgeon at an academic medical institution where she would have a research program of her own.
"From transplant to tumor immunology to many disease processes in between, immunology plays a critical role in cardiothoracic disease processes and potential development of treatments. These principles can potentially be applied to improving treatments of cardiothoracic diseases, and I plan to conduct research in these areas."
The Iowa native looks forward to a career in medicine in which she can pursue her interests in research and education while helping people.
Somaira Nowsheen, M.D., Ph.D.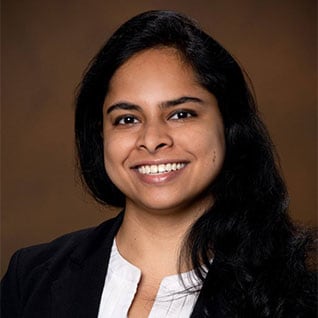 Growing up in Bangladesh as the daughter of two physicians, Somaira Nowsheen, M.D., Ph.D., knew she had a love for medical practice. However, she wanted to explore interests in research before committing to a career as a physician-scientist. After several years as a research technologist in various labs in the United States, Dr. Nowsheen enrolled in Mayo Clinic's Medical Sciences Training Program in 2012.
"The unparalleled clinical training, the outstanding research opportunities and all in a collaborative supportive environment were some of the factors that attracted me to Mayo Clinic," says Dr. Nowsheen.
Her background in research positioned her strongly to excel at Mayo Clinic, where she contributed to some 40 publications during the course of her M.D.-Ph.D. training program. Among her many accomplishments, Dr. Nowsheen was named the recipient of the first Mayo Clinic M.D.-Ph.D. Program Director Achievement Award for outstanding research. The award is based on research achievements during the course of the Mayo Clinic Medical Scientist Training Program, which for Dr. Nowsheen included:
The Laura J. Siegel Breast Cancer Fellowship Award for "Regulation of BRCA1 and DNA double strand break repair"
The Vera Langan and Kieckhefer M.D.-Ph.D. Fellowships
The Agnes Hansen Award from the Xi Chapter of Graduate Women in Science
Identification of the protein L3MBTL2 as a previously unrecognized component of the cell's DNA damage response machinery, a result reported in a first-author paper in Nature Cell Biology
Three first-author papers describing the risk of cardiac toxicity after Herceptin treatment for breast cancer.
"I could not have asked for a better training program than the one I had at Mayo Clinic. I think the unique environment where medicine and research blends so seamlessly have helped make discoveries and innovation possible. For instance, for my Ph.D. thesis project, I collaborated with hematologists to access patient samples to validate my basic science research findings," says Dr. Nowsheen.
A 2020 graduate of Mayo's Medical Scientist Training Program, Dr. Nowsheen will be doing her residency in dermatology at the University of California San Diego Medical Center after a transitional year at Gundersen Lutheran Medical Foundation.
"Dermatology is a field that encompasses medicine, infectious disease, immunology and oncology. It offers a rich balance between clinical practice, translational research in cancer therapeutics, and teaching next-generation physicians," she says.
Dr. Nowsheen looks forward to taking an individualized medicine approach to her research and practice to enhance therapeutic value of each patient's treatments.
Besides Dr. Nowsheen, Dr. Sterner and Romero Arocha, the other 2020 graduates across the five schools within Mayo Clinic College of Medicine and Science undoubtedly have compelling stories of grit and achievement of their own to share. Mayo Clinic is committed to help propel their careers forward in order to cure, connect and transform medicine for generations to come.
This story originally appeared on the Mayo Clinic Center for Regenerative Medicine blog.