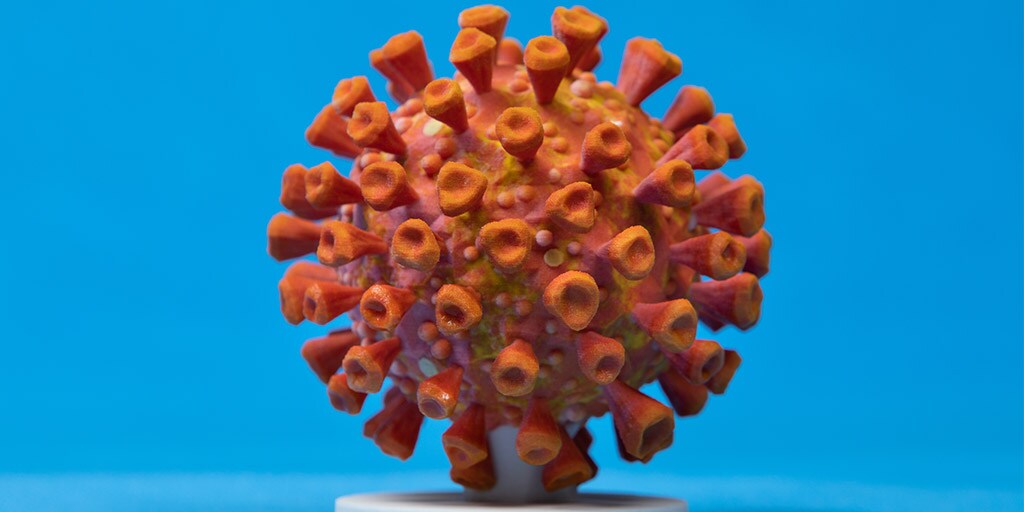 ---
December 13, 2020
---
Adjusting to the many challenges of a global pandemic is one lesson regenerative sciences students didn't expect to learn while training at Mayo Clinic this year.
However, as the COVID-19 pandemic disrupted plans and made classes transition to an online format, our students developed patience, persistence, flexibility, and, most of all, resilience. Three regenerative sciences students share how they were able to turn adversity into opportunity.
Claudia Manriquez Roman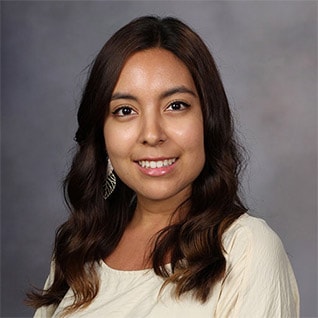 With a dream to discover new therapies for cancer, Claudia Manriquez Roman was attracted to the many opportunities for bench-to-bedside research at Mayo Clinic Graduate School of Biomedical Sciences (MCGSBS), where she is currently pursuing a Ph.D. in virology and gene therapy.
Her research seeks to develop and optimize chimeric antigen receptor-T cell therapy (CAR-T cell therapy). CAR-T cell therapy harnesses the power of the immune system, utilizing genetically modified cells to kill cancer. Though Manriquez Roman had planned out her research and lab time for 2020 at the beginning of the year, her plans came to a halt for three months while Mayo's research community worked to better understand ways of controlling the spread of COVID-19. When her research was able to resume, she had to adjust to new protocols.
"Our research group decided to schedule eight hour shifts in the lab, which really gave me the opportunity to learn and adapt to the different online tools provided by Mayo. I must admit that now that I have a schedule shift, I am more productive and focused on my research work," says Manriquez Roman. "For the first time since I started my Ph.D., I have been able to maintain a work-life balance that allows me to disconnect from science and spend quality time doing other activities, such as hiking and yoga."
Naga Rallabandi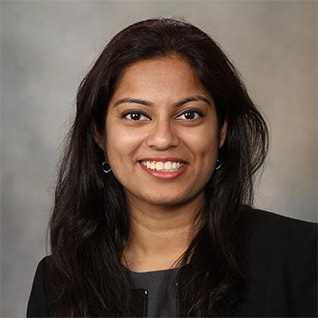 Naga Rallabandi, a doctoral student in the MCGSBS Virology and Gene Therapy track, hopes to take the field of regenerative medicine a step closer to successfully curing genetic diseases. Her research focuses on gene-editing of induced pluripotent cells to permanently correct genetic errors, with the hope of one day transplanting corrected cells in a patient.
Like Manriquez Roman, Rallabandi had to adjust to the new safety measures and altered lab routines put in place to control the spread of COVID-19, including social distancing and working in shifts.
"Working in shifts taught me how to manage my lab time better. I started looking at things differently and realized it was important to have more balance in my life. I reached out to old friends with whom I had lost touch. I took this as an opportunity to get a pet, which has taught me how to be more responsible and caring. I am going to belong to that generation of scientists who are more empathetic and passionate in serving society."
Dileep Monie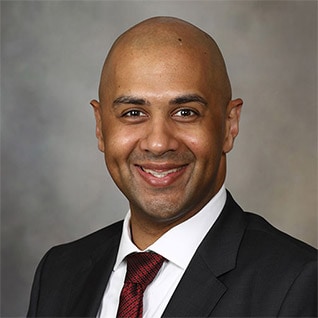 Dileep Monie was drawn to the blend of medical education, integrated research training, innovation culture, and the collaborative approach to patient care at Mayo Clinic Alix School of Medicine where he is enrolled in the Medical Science Training Program and is pursuing an M.D.-Ph.D. in the Immunology graduate track. With a concentration in regenerative sciences, his research seeks to better understand how the body's immune system responds to viruses.
"My ultimate goal," says Monie, "is to engineer better cancer immunotherapies by designing synthetic viruses that not only eliminate brain tumors such as glioblastomas, but also regenerate healthy tissue in the central nervous system."
In an effort to promote social distancing due to COVID-19, Monie was able to complete his Ph.D. coursework through remote learning, and all his research transitioned to online platforms as well.
"Luckily, systems biology research lends itself well to this arrangement, as it is largely computational. Coincidentally, COVID-19 is also a product of host-virus interactions, with treatment goals that are just the opposite of oncolytic viruses. We need to reduce the impact of the virus on host cells in this case. Therefore, I am using recently made available SARS-CoV-2 datasets to build more advanced immunobiological models to complement my thesis. The tools our group has developed may be able to identify new treatments that will alleviate suffering from COVID-19," Monie says.
The adaptability and perseverance our students have shown this year is a testament to their resilience and their ability to handle any future challenges they may face throughout their careers.
This story originally appeared on the Mayo Clinic Center for Regenerative Medicine blog.