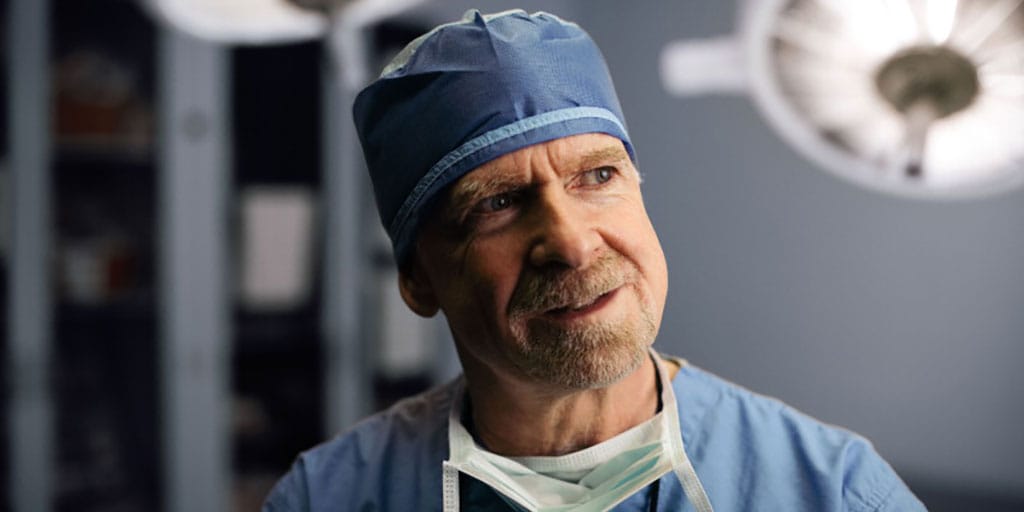 ---
January 5, 2020
---
Each year, Mayo Clinic pediatric surgeon Christopher Moir, M.D., serves for eight weeks as a visiting faculty member at hospitals in Africa.
As a kid, Christopher Moir, M.D., a pediatric surgeon at Mayo Clinic in Rochester, traveled a lot, since his father was a pilot. When he got older, as a medical student in Vancouver, British Columbia, he kept traveling. Dr. Moir did short-term surgical mission work in rural Honduras, and as a resident ran a clinic there.
"It opened up a new way of thinking about delivering health care," he says.
"Stepping out of our Western system of health care into countries with a huge burden of disease, limited resources, inadequate infrastructure, and lack of knowledge and skills to address problems was revelatory," he says. "In that environment, patient contact is unvarnished — much more intense and meaningful. What you do can have a greater impact on the patient because you don't have a well-developed system supporting you. You're required to work at a higher standard."
Spurred by spirit of service
Today, Dr. Moir's global medical efforts focus on training, primarily in Cameroon and Kenya. Four times a year, he goes to Africa for two-week stints as a visiting faculty member. He provides classroom surgical instruction and what he calls respite care.
"Transferring our knowledge to African surgeons is important and similar to training surgical residents at Mayo Clinic," he says. "The surgical residents overseas are every bit as skilled and knowledgeable as our own residents. What they lack is the opportunity to interact with different surgical staff."
Adjunct faculty bring fresh ideas, and new experiences and ways of doing things, Dr. Moir says. And the residents are "hungry for that opportunity."
"In addition to classroom teaching, residents need face-to-face practical teaching. I scrub in and operate with them, which provides support and encouragement," Dr. Moir says. "It also gives the attending staff a break, which keeps them working longer and at a higher level for improved patient care."
Beyond the comfort zone
Staff and residents at the hospital in Cameroon communicate with Dr. Moir regularly and save difficult cases for his visits. One of those was a major esophageal gastric resection. A child had ingested lye, which completely destroyed his esophagus and created an inflammatory mass in his chest, which stuck to the heart and great vessels.
Even an experienced surgeon such as Dr. Moir – who has led teams that separated conjoined twins — was intimidated.
"I knew about the case in advance, but it was worse than I anticipated," he says. "We had no critical care support and were in the chest without minimally invasive visualization. We were operating almost blindly. And yet the mass was resected cleanly, and we created a new way for the child to swallow."
Despite the difficulties, the child did well, Dr. Moir says.
"Global medical care pushes you beyond your comfort zone with less high-tech imaging, fewer support systems and higher personal stakes on the outcomes," he says.
Dedicated to others
Dr. Moir describes his motivation to participate in global health as a combination of a desire to help and to teach.
"It brings me closer to my roots as to why I became a physician," he says. "I wanted to help and serve others. Of course, that happens every day at Mayo Clinic, but I also have a strong desire to pass on what I've learned and concretely express my gratitude for the training, knowledge and experience Mayo Clinic has given me."
Dr. Moir says it's rewarding to bring that expertise to a region and continent suffering under a huge surgical burden of disease.
"Helping meet those needs through education and training new staff is very satisfying to me," he says. "I return to Mayo with a renewed appreciation of what it means to care for others in medicine."
Dr. Moir's respect for the physicians he's met overseas has only increased with time.
"The residents I work with in Africa are truly joyful individuals who are absolutely dedicated to learning and caring for their surgical patients," he says.
"The future of these physicians will be in difficult places, such as Uganda and South Sudan, with low pay, long hours, and machines that may not work," he says. "They demonstrate gratitude and a strong work ethic, and have much tougher lives than I'll ever have. Instead of complaining, they look outward, focusing on improving the lives of others rather than themselves. I'm not fit to tie their shoelaces."
A strong recommendation
Dr. Moir strongly recommends global health endeavors to other health care professionals.
"If you're unsure whether you're qualified to do it, you're qualified. It's a matter of getting up and going to work every day you're there. Anyone can do it. There's a job for you," he says.
"You have to enter into it with the attitude that you're there to serve others, accept the challenges and be willing to do what you're told, not what you want," Dr. Moir says. "The more we can responsibly study and teach global health, the better."
This story previously appeared in Mayo Clinic Alumni Magazine and on the Sharing Mayo Clinic blog.