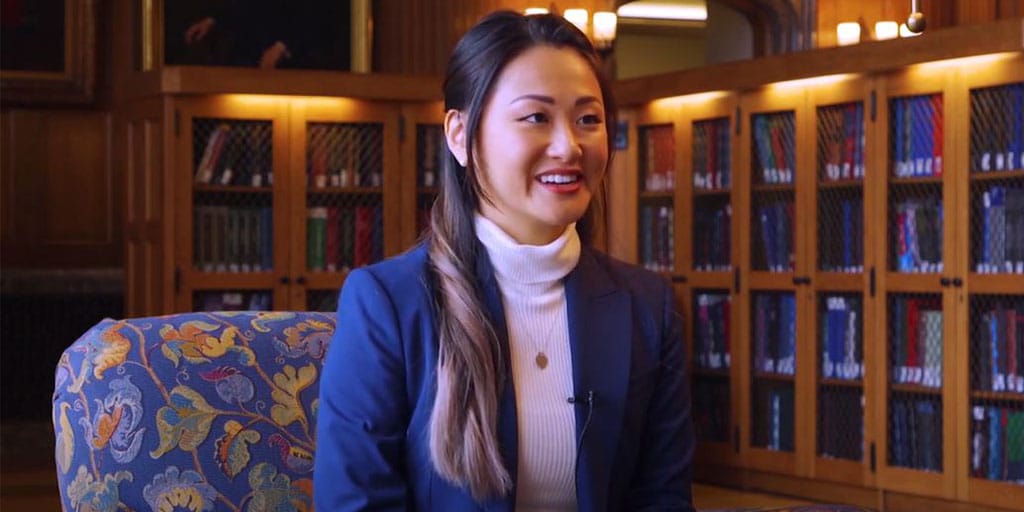 ---
September 8, 2020
---
Allisa Song, a third-year medical student at Mayo Clinic Alix School of Medicine, is the CEO and co-founder of a medical device start-up that recently landed an estimated $500k contract with the U.S. Air Force.
The Nanodropper is a small adapter that screws on to any standard eyedrop bottle to deliver a precise drop that improves the medicine's effectiveness and reduces waste. The device was founded in 2017 by Allisa Song, Elias Baker, Jennifer Steger, and Mackenzie Andrews.
After being successful in business start-up competitions like Mayo Clinic's Walleye Tank and winning a $35,500 Launch Minnesota grant, the company signed a $49k Phase 1 Small Business Innovation Research Contract as well as a $500k Phase II contract with the U.S. Air Force.
Though balancing medical school and the responsibilities of running a start-up can be challenging, Song remains motivated knowing the Nanodropper is making a difference in people's lives.
"Hearing patient stories through my work with Nanodropper reminds me every day of why I went into medicine," she said. "It's been so rewarding, and it keeps me motivated in the classroom."
Watch Allisa Song talk about her invention in this video.