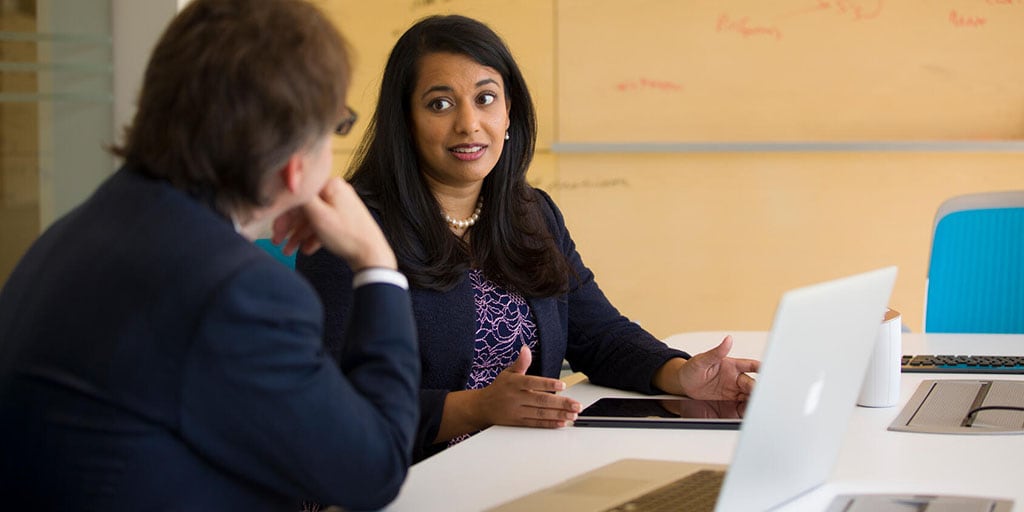 ---
October 23, 2023
---
This year's National Resident Matching Program brought nearly 350 new residents to Mayo Clinic campuses, where they began three- to seven-year commitments. More than two dozen of the new residents are graduates of Mayo Clinic Alix School of Medicine. This article showcases the benefits of Mayo Clinic's unique transitional year residency.
The new residents and fellows join one of the oldest and largest graduate medical education institutions in the country. By the numbers, the School of Graduate Medical Education includes:
More than 1,900 residents.
Nearly 350 medical and surgical programs at Mayo Clinic in Arizona, Florida, Rochester, and Mayo Clinic Health System.
A total of 197 Accreditation Council for Graduate Medical Education-accredited residency and fellowship training programs, making the school the largest sponsoring program in the U.S.
All in the family
Amaal Starling, M.D., began her residency at Mayo Clinic in 2008 in the very program in which she now serves as the program director — the Transitional Year Residency in Arizona. She went on to complete a residency in neurology after her transitional year before becoming the associate program director and finally program director in 2019.
"Once you are part of a Mayo training program, you are part of the Mayo family," says ,. "The culture here is so palpable. Trainees learn at Mayo how healthcare can be done well. They learn how to meet the needs of the patient in a collaborative manner."
Amaal Starling, M.D.
Program director, Transitional Year Residency, Arizona
This summer, 19 residents began their transitional-year program in Arizona. Dr. Starling will help guide them before they enter their specialties. The program provides a custom curriculum tailored to each learner, a unique feature of Mayo's transitional-year residency that Dr. Starling says she hasn't heard of at other institutions.
Drawing from her own time as a resident at Mayo, Dr. Starling prioritizes the well-being of her residents. She knows that residency can be a stressful and challenging time, and she designs her program to ensure that her learners feel supported.
"Those of us who have gone into medicine are often looking at that next step, rather than being mindful of the present," she says. "We're all only human. We need to embrace that so we can be the best version of ourselves."
Emily Reynolds, M.D.: Finding a supportive environment
New residents like Emily Reynolds, M.D., have already seen firsthand how important the culture at Mayo Clinic is for learners. As a graduate of Mayo Clinic Alix School of Medicine and a new resident in Arizona's transitional year program, Dr. Reynolds says the primary drivers in seeking to continue her training at Mayo were the experiences she had with the staff and what an inviting environment Mayo provides for learners.
Mayo is a fantastic place to train, with a collegial environment that is so supportive of young physicians where you're encouraged to collaborate and bounce ideas off your colleagues.
Emily Reynolds, M.D.
Resident, Transitional Year Residency, Arizona
Dr. Reynolds had little research experience prior to medical school. But she was connected with research opportunities at the beginning of her training through the American Medical Women's Association. She intends to maintain a strong working research relationship with her mentor, Molly Kraus, M.D., an anesthesiologist, as she moves through her residency.
On top of rich opportunities in education and research, Dr. Reynolds appreciates the support she has received from her program. When personal matters caused her to have to step away from training shortly after the academic year began, the faculty was extremely supportive, encouraging her to prioritize her family.
"When I came back, they welcomed me without missing a beat," she says. "The faculty really is committed to meeting the needs of residents both within and outside the hospital."
More than a century after the Mayo brothers defined the Mayo Model of Care, residents are still learning to deliver patient care the Mayo Clinic way.