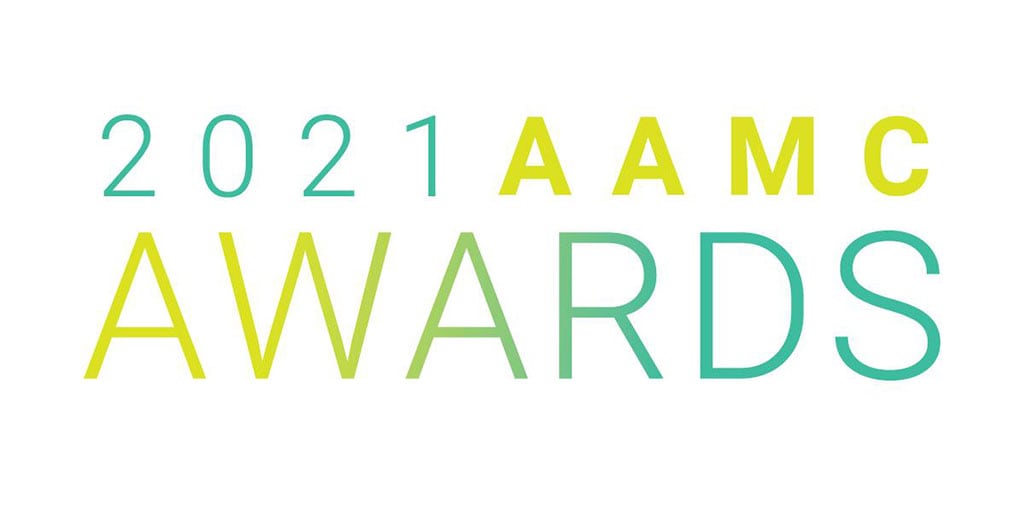 ---
September 3, 2021
---
Mayo Clinic physicians and faculty Judith Kaur, M.D. and Thomas Viggiano M.D., M.Ed., have been recognized by the Association of American Medical Colleges with 2021 AAMC awards. The annual awards honor individuals and institutions making significant contributions to medical education, research, clinical care, and community engagement.
"This is a huge accomplishment and a wonderful tribute to our two distinguished colleagues," says Fredric Meyer, M.D., Waugh Executive Dean of Mayo Clinic College of Medicine and Science.
2021 Herbert W. Nickens award: Judith Kaur, M.D.
Dr. Kaur, of the Mayo Clinic Cancer Center in Florida received the 2021 Herbert W. Nickens Award for her outstanding contributions to promoting justice in medical education and health care equity in the United States.
Her biography on the AAMC website reads:
"As one of the only practicing Native American medical oncologists in the United States, Dr. Kaur has led a national conversation to recognize cancer as a major unaddressed health disparity in Indigenous communities in the United States and internationally. Her leadership of the Spirit of Eagles project — one of her more than 150 NIH-funded projects — engaged native populations in culturally specific research, provided scholarships for students in medicine or biological sciences training, and advocated for improved cancer prevention and control. She also leads the Native CIRCLE, which provides culturally appropriate cancer education materials to native people. Dr. Kaur significantly expanded tribal access to palliative care by developing the Case-Based Palliative Care Training for Indian Health Service Providers course, which trained more than 50 Indian Health Service providers in partnership with the National Cancer Institute and the Indian Health Service. Over the past 25 years, Dr. Kaur has also mentored hundreds of minority medical students, including through the Hampton Scholars and Hampton Faculty Fellows programs she developed."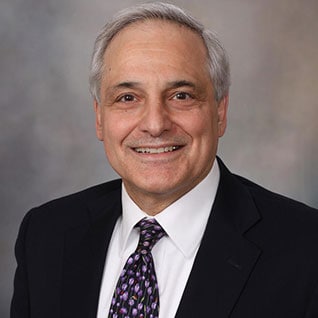 2021 Award for Excellence in Medical Education: Thomas Viggiano M.D., M.Ed.
Dr. Viggiano, the Barbara Woodward Lips Professor of Medical Education and Medicine and the Emeritus Dean, Faculty Affairs at the Mayo Clinic College of Medicine, received the 2021 Award for Excellence in Medical Education for his outstanding contributions to advance medical education.
The AAMC website introduces him with the following:
"As a gastroenterologist, professor, and dean at Mayo Clinic College of Medicine and Science, Dr. Viggiano has made a significant impact in academic medicine through his contributions in faculty affairs, education scholarship, curriculum quality improvement, and medical and interprofessional education. Notably, Dr. Viggiano designed a medical school curriculum at Mayo Clinic that improved clinical reasoning skills and understanding of public health and care delivery issues. He co-authored principles for applying the neurobiology of learning to curriculum design, and he was a leading proponent for integrating basic and social sciences into the curriculum. He also helped found the International Association of Medical Science Educators and, along with the Harvard Macy Institute, pioneered the application of quality improvement methodology to curriculum evaluation and planning. Many schools adopted this strategy, and the Liaison Committee on Medical Education has implemented an accreditation standard recommending that schools use quality improvement methodology in curriculum planning."
Congratulations to these outstanding faculty members of Mayo Clinic College of Medicine and Science. All award receipients will be recognized at AAMC's Virtual Awards Recognition Event on Wednesday, Oct. 27, 2021. Read more about the AAMC's awards and recipients.