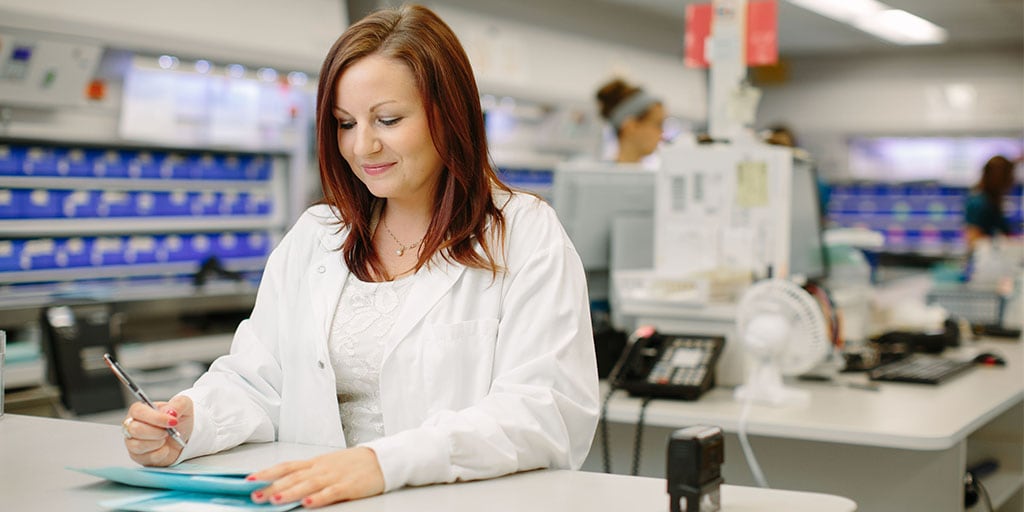 Program overview
Program length: 4-8 weeks
Class size: Varies
Location: Jacksonville, Florida
The Advanced Pharmacy Practice Experience (APPE) rotation helps develop students' skills to provide pharmaceutical care to a variety of patients.
While interacting with health care professionals, residents, other students, patients, and their caregivers to optimize drug therapy outcomes, you will learn to communicate effectively and demonstrate excellent interpersonal skills.
The rotation includes all the elements that create an exceptional education experience:
A challenging, high-quality curriculum
State-of-the-art diagnostic, therapeutic and research facilities
A diverse patient population
A favorable faculty ratio
An environment based on teamwork and mutual support
After you successfully complete the program, you will receive credit toward completion of your doctor of pharmacy degree.
Application process
Prerequisites
To be eligible for the rotation, you must be:
How to apply
Students must provide a request for an APPE rotation at Mayo Clinic in Florida to their college of pharmacy experiential program director. Your experiential program director will contact Mayo Clinic for approval of your request. If approved, you will be contacted by the Mayo Clinic Pharmacy Services Department and instructed to complete the online application process.
Students applying for the APPE must be preapproved through an affiliated institution. Your application and all supporting documentation must be received 30 days prior to your clerkship start date.
Complete the Mayo Clinic School of Health Sciences online application (upon preapproval).
Tuition and financial aid
There are no tuition or program costs for participating in the APPE at Mayo Clinic in Florida. No stipend is provided for APPE rotations.
Students are responsible for providing living accommodations and transportation.
Curriculum
As an APPE student at Mayo Clinic, you will devote much of your time to comprehensive clinical training in direct patient care services.
Throughout your APPE rotations, you will be an integral member of a multidisciplinary patient care team in one of Mayo Clinic's patient care areas. You will provide patient-specific pharmaceutical care services, and will develop individualized pharmacotherapeutic care plans for these patients. You will enhance your skills in:
Developing problem lists
Defining therapeutic goals
Developing therapeutic plans
Monitoring drug therapy outcomes
Providing drug information and education
Assessing and practicing evidence-based medicine
Schedule
For the majority of the APPE experience, your learning schedule will include eight-hour days, five days a week.
Accreditation
See accreditation information for Mayo Clinic School of Health Sciences.