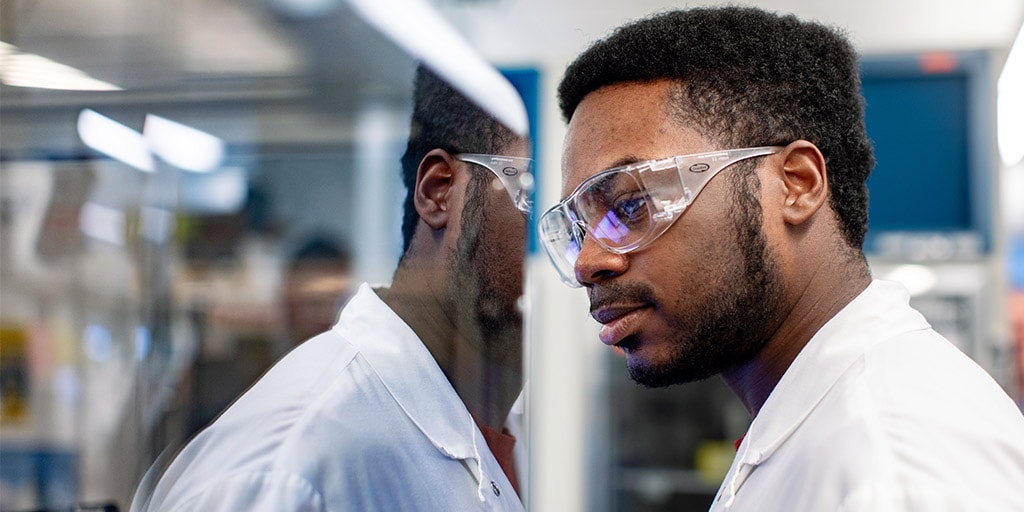 Program overview
Program length: 20-32 weeks
Class size: Varies
Location: Jacksonville, Florida
Students enrolled in a medical laboratory science program at an affiliated education institution may complete this clinical rotation in the Department of Laboratory Medicine and Pathology at Mayo Clinic.
Graduation and certification
Upon successful completion of the clinical rotation, you will receive a bachelor's degree from your home university. Graduates are eligible to take the national medical laboratory technician examination from the American Society for Clinical Pathology Board of Certification.
Application process
Your application and all supporting documentation must be received eight weeks prior to the start date of the scheduled clinical rotation.
Prerequisites
To participate, you must be in your final year at one of these affiliated institutions:
Students must successfully complete the required coursework before they are eligible to complete their clinical rotation at Mayo Clinic.
Prospective students are responsible for securing a clinical laboratory technician trainee license prior to their clinical rotation. The registration form can be obtained from the Florida Department of Health's Board of Clinical Laboratory Personnel.
Qualified candidates typically have these characteristics:
Aptitude for the basic sciences, computers and instrumentation
Ability to work quickly and carefully
Self-sufficient, precise and thorough
Ability to maintain emotional stability under pressure
Critical thinking and problem-solving skills
Excellent written and oral communication skills
Non-U.S. citizen applicants
Admission to Mayo Clinic School of Health Sciences is open to U.S. workers in the four categories below. Therefore, visa sponsorship is not available.
U.S. citizens
U.S. nationals
Lawful permanent residents
Asylees and refugees
Applicants whose primary language is not English must submit results from the Test of English as a Foreign Language Internet-based test (TOEFL iBT). Scores from the speaking portion of the exam are given particular consideration in admission decisions. Learn more about the exam and register online at the Educational Testing Service.
The Mayo Clinic School of Health Sciences code for the TOEFL iBT is 5784.
Educational transcripts from schools outside the U.S. must be translated (if they are not already in English) and evaluated for U.S. equivalence by an accredited credential evaluation service company prior to submission. Please refer to the National Association of Credential Evaluation Services for a list of qualified companies. The applicant pays for the examination and credential-evaluation services.
Application instructions
Complete the following steps to apply:
Create an account to begin the online Application for Admission

Select – Mayo Clinic School of Health Sciences
Select – Medical Laboratory Science Clinical Rotation

Complete each section of the application and submit
After submission, view the required Supplemental Items and Documents
Upload each required item in the Supplemental Items section
Complete the Recommendation Request section
Additional required items
Submit a copy of your Florida Board of Clinical Laboratory Personnel's trainee license and unofficial transcripts to:

Carleen Van Siclen
Education Manager, Department of Laboratory Medicine and Pathology
Vincent A. Stabile Building, Room 621N
4500 San Pablo Road
Jacksonville, FL 32224
Phone:

904-953-2863


Fax:

904-953-2096


Email: vansiclen.carleen@mayo.edu
Tuition and financial aid
Tuition rates are determined by and paid to the affiliated university or college at which you are enrolled. Mayo Clinic does not charge any additional fees.
You are responsible for your own living accommodations and transportation.
You may hold outside employment during the training program if it does not conflict your program responsibilities.
Curriculum
During the last year of your bachelor's degree program in medical laboratory science, you may participate in a six-month clinical rotation at Mayo Clinic.
Through our well-planned and supervised rotation, you gain experience in these key areas of laboratory science:
Chemistry. The chemical analysis of blood and body fluids.
Hematology and coagulation. The study of the cellular components of blood and the mechanisms of hemostasis (blood clotting).
Serology and immunology. The detection, measurement and identification of antigens or antibodies produced by the immune system in response to the introduction of a foreign substance.
Microbiology. The culture, identification, and susceptibility testing of agents of infectious disease (viruses, parasites, bacteria, and fungi) by traditional biochemical techniques and molecular methods.
Immunohematology. The science and technology used to prepare blood products and determine suitability of blood products for transfusion.
Urinalysis. The analysis of urine for cells, casts, protein, cholesterol, and glucose to aid in the diagnosis and treatment of kidney disease, diabetes, urinary tract infections, stone formation, and other diseases.
You can also complete enrichment laboratory rotations in histocompatibility, molecular pathology, and the TEG lab.
Schedule
For the majority of your clinical rotation, your learning schedule includes eight-hour days, four days a week. Any changes must be approved by the Department of Laboratory Medicine and Pathology education coordinator. Hours vary from 6:30 a.m. to 5 p.m.
Accreditation information
Affiliated institutions' medical laboratory science programs are accredited by the National Accrediting Agency for Clinical Laboratory Sciences (NAACLS).
See accreditation information for Mayo Clinic College of Medicine and Science.