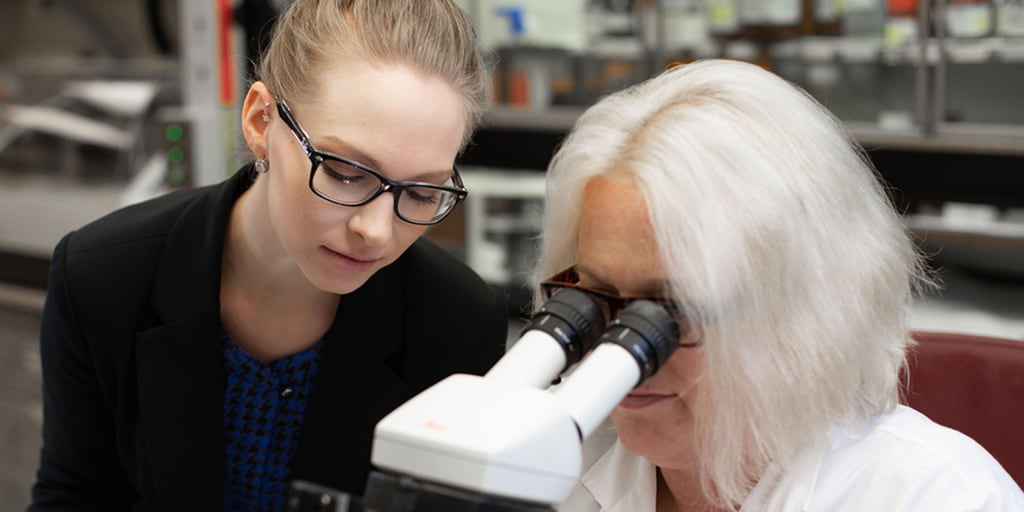 Program overview
Program length: Up to 6 months
Class size: 4 students (no more than 2 concurrent)
Location: Rochester, Minnesota
This internship provides students a clinical rotation site with emphasis on surgical and autopsy pathology. As a student, you rotate through Mayo Clinic's unique frozen section labs at the Saint Marys and Methodist campuses of Mayo Clinic Hospital in Rochester. You will be exposed to both simple and complex surgical cases in GI, GYN, GU, Thoracic, Breast, Hepatobiliary, Head & Neck, and BST.
Mayo Clinic also averages more than 1,000 forensic and hospital autopsy cases each year at its Rochester campus. You will participate in evisceration, prosection, slide review, and written documentation of autopsy findings on both hospital and medical examiner cases.
There is also the opportunity to shadow our Pathologists' Assistants working as medico-legal death scene investigators.
Admission requirements
Each year, Mayo Clinic School of Health Sciences admits up to four students to its Pathologists' Assistant Internship. Two students participate in the internship at a time, with students beginning at the discretion of their program director and clinical coordinator.
Prerequisites
To be eligible for the internship, you must have a bachelor's degree in biological sciences (or similar field), and must have completed the first year of one of our affiliate accredited Pathologists' Assistant programs.
Qualified candidates typically possess these general characteristics:
Aptitude for the basic sciences, computers, and instrumentation
Ability to be adaptable while working quickly and carefully
Precise, thorough, proactive, self-sufficient
Ability to maintain emotional stability under pressure
Critical-thinking and problem-solving skills
Excellent written and oral communication skills
Application process
Positions in the internship are open to students from our affiliate Pathologists' Assistant program universities. Interested students must receive approval from their respective program director and clinical coordinator and must also complete and submit a Mayo application.
Acceptance
If accepted, you will receive additional information from Mayo Clinic. You will be required to have all necessary documentation (i.e. vaccinations) on hand at your affiliate university in the instance Mayo audits any rotating student.
Tuition and financial aid
Tuition rates for the Pathologists' Assistant Internship are determined by and paid to your respective university. Mayo Clinic charges no additional fees.
You are responsible for your living accommodations and transportation. A taxable stipend of $300 a month is available to students.
Schedule
Your schedule is 8 a.m. to 5 p.m. Monday through Friday.