Instructions
1. Online application. Prior to submission of an application, you must create an account. Note the following as you create an account and begin completing an application.
2. Complete the online application. Once you have created an account, you will be able to continue with the application. The sections below are located in the application. You may complete them in order or click on the section you want using the navigation menu on the left.
3. Complete the recommendations and supplemental items. After submitting the application, select "Click here to upload program-specific supplemental item(s)" and upload all supplemental items under the "Supplemental Items" box:
Resume/CV. Your CV is a chance to highlight your experiences and skills. It is suggested but not required.
Submit two references by entering email addresses for recommendations under the "Recommendation Requests" section. Three completed recommendations, one from each of the categories listed below, are required. These are submitted electronically through the online application. Keep in mind the following as you choose your references:
Work reference. Choose a person familiar with your professional qualifications and your potential for success in the field of radiography. References may include employers, teachers, or supervisors.
Educational reference. Choose a person familiar with your educational qualifications and your potential for success in the field of radiography. References may include former teachers or professors.
Personal reference. Choose a person familiar with your personal qualifications and your potential for success in the field of radiography. References may include former or present teachers, employers, club and society leaders, or members of the clergy.
**If you do not complete these at the time of submission, please visit your "My Account" page and navigate to your application for a link to complete.
4. Submit transcripts. Official transcripts demonstrating all college credits earned, including credits and grades from your most recent quarter or semester. High school transcripts are not required.
Transcripts may be sent directly to Mayo Clinic School of Health Sciences from the school and must include an embossed seal. If they are sent to you first, they must be in their original, unopened envelopes.
Mayo Clinic School of Health Sciences
Adam Rubin
4500 San Pablo Road
Jacksonville, FL 32224
Note: Incomplete applications, or applications postmarked or electronically submitted outside of the application time frame, may not be processed. Program information and application materials are updated each year and therefore are not valid for subsequent applications.
Interview process
Applicants considered for an appointment will be invited to Mayo Clinic's campus in Jacksonville, Florida, for a personal interview with the program director and selected faculty. Interviews can be conducted via webcam depending on your state of permanent residence or personal choice. Interviews are held in August each year.
Acceptance
Appointment letters will be sent in the mail. If you receive an appointment letter, your reply is expected within two weeks. Your appointment to the program is dependent upon successful completion of the physical examination and background check.
Curriculum
The curriculum for the Vascular Interventional Radiologic Technology Internship consists of clinical and didactic experiences.
Clinical and didactic experiences
The clinical experience makes up 90% of the program and fulfills ARRT clinical requirements needed for VI board. You will rotate between three clinical areas: neuroradiology, body intervention, and vascular surgery. Clinical rotations are scheduled in several areas at Mayo Clinic and Mayo Clinic hospital. No off-site rotations are required as part of the program curriculum.
The didactic experience satisfies the structured education requirements required by the ARRT. Lectures are taught face-to-face. You are encouraged, but not expected, to review interventional radiology cases with the medical adviser or department attending (or both) to gain a more complete introduction to the science.
As a Vascular Interventional Radiologic Technology Intern (VIRTI), you:
Scrub and circulate interventional cases, perform radiologic technologist responsibilities, and practice proper aseptic and sterile technique
Experience a progressive and independent clinical education guided by the program's faculty
Experience a diverse amount of procedural opportunities including Neuro Interventional (NIR) cases as well as vascular surgery cases- Earn the 16 hours of structured education requirements by the ARRT to sit for the Vascular Interventional (VI) exam
Meet the ARRT's clinical experience requirements needed to sit for the Vascular Interventional (VI) examination
Upon completion, you will have obtained comprehensive exposure, under direct program faculty supervision, in the management of various diseases.
One of the most interesting and motivating aspects of my work is that I have received great trust from other technologists and physicians. This field includes hundreds of different types of cases. When you keep pushing through, no matter what the situation is or how painful the setbacks are, incredible things begin to happen. My work in this field fills me with happiness and satisfaction.
Leslie Fisette, R.T.(R)(VI)
2018 graduate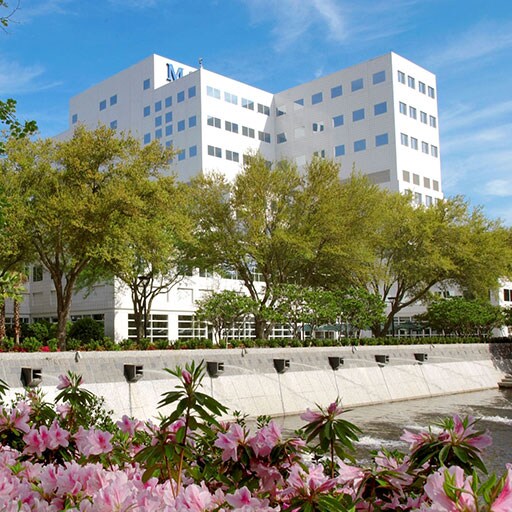 Campus and community
Jacksonville, FL