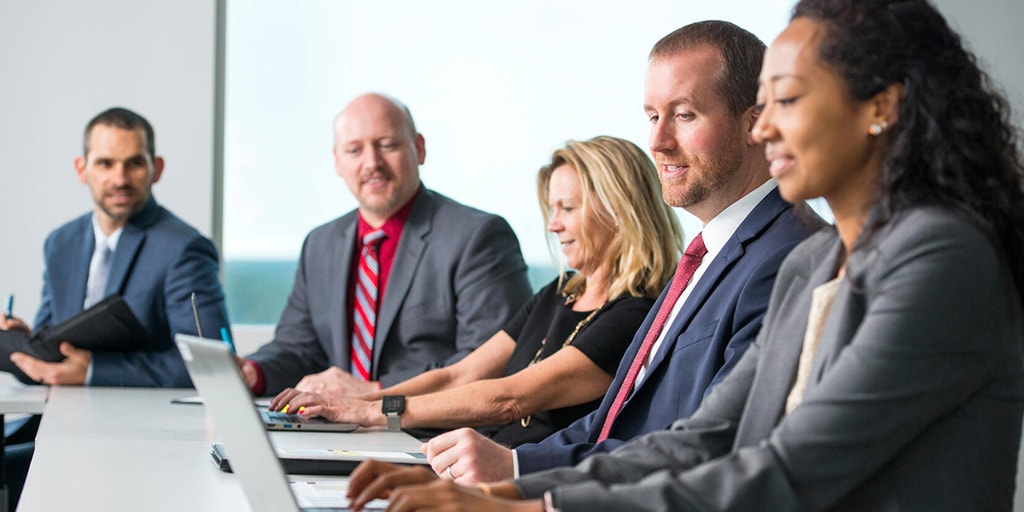 Program overview
Program length: 1 semester (3-4 months)
Administrative Internship class size: 15 students
Location: Jacksonville, Florida
Mayo Clinic's Health Care Administration Internship program provides both undergraduate and graduate students opportunities to spend time at a health care organization to perform administrative tasks in preparation for future leadership positions. This unpaid internship aims to provide students with the hands-on, practical experience to enhance students' classroom knowledge. As an experiential immersive program, interns will develop and hone their practical skills through a broad range of opportunities, including:
Exposure to hospital and/or clinic operations and leadership through project-based work
Directly contribute to organizational projects under executive mentorship
Participate in strategic and operational priority initiatives
Explore career and professional development opportunities
Participate in lecture series which consists of a series of round-table discussions with senior leadership throughout the organization
Application process
2022 Administrative Internship application timeline
| Application window | Semester | Interview dates | Program dates |
| --- | --- | --- | --- |
| May 23-June 13, 2022 | Fall 2022 | June 16-17, 2022 | Aug. 22-Dec. 16, 2022 |
| Sept. 5-26, 2022 | Spring 2023 | Sept. 29-30, 2022 | Jan. 9-April 28, 2023 |
Prerequisites
To apply for this program, students must be enrolled in a health administration, business administration, or public health baccalaureate or master's program at an affiliated institution.
Florida A&M University
University of Central Florida
University of Florida
University of North Florida
Edward Waters College
Winthrop University
A one-time affiliation agreement can be created contingent upon acceptance and university consensuses.
The internship must be required by your institution for degree credit. You must successfully complete the required pre-professional and professional college coursework at your college or university before you are eligible to complete the internship.
Application instructions
During the application window, complete the following steps to apply:
Create an account to begin the Application for Admission

Select - Office of Non-Clinical Education Programs
Select - Administrative Internship

Complete each section of the application and submit
After submission, view the required Supplemental Items and Documents

Upload each required item in the Supplemental Items section
Complete the Recommendation Request section
Additional required items
CV/resume.
Personal Statement is to be 200-400 words and include the following. Upload it in the Supplemental Items section.

Describe at least three departments you are interested in and why.
(This information can be found under Curriculum, below.)

This essay helps to match students with departments that will be a good fit for them. Students should understand that they are not guaranteed to be placed in one of their three selected departments due to limited availability. However, students are encouraged to keep an open mind as all internship departments present dynamic and beneficial learning opportunities.
Application review and interviews
Program leadership reviews applications upon submission. Based on application quality, selected students will be asked to participate in a 10- to 15-minute phone or Zoom interview.
Typically, you can expect a final decision within two weeks after the close date of the application window.

The Mayo Clinic College of Medicine and Science Office of Non-Clinical Education Programs in Florida will work directly with accepted students to obtain proper paperwork, including a background check, COVID-19 vaccination, drug screen, required immunizations, proof of active medical insurance, and enrollment verifications. Students also must sign a statement of confidentiality before beginning the experience.
Curriculum
During the semester, students will assist with a departmental project and/or opportunity. These opportunities prepare students to work both independently and collaboratively as a member of an administrative team in a health care setting. Projects vary by semester depending on faculty availability, but the list of departments below provides a general idea of internship experiences.
Operations Administration/Management
Mayo Clinic College of Medicine and Science
Volunteer Services
Provider Relations
Revenue Cycle
Finance and Accounting
Case Management
International Business
Clinical Research
Quality Improvement Initiatives
Human Resources
Diversity, Equity, and Inclusion Initiatives
Schedule and time commitment
Mayo Clinic has adopted a hybrid internship model which incorporates a mixture of in-office and remote work. Depending on the needs of mentors, some opportunities may be predominately virtual, while others will be on-site with some virtual elements. The work locations for student assignments will depend upon the nature of the work, its importance, the essential nature of onsite access, and the viability of performing the work remotely. Typical business days are Monday through Friday, 8 a.m.-5 p.m. Selected students will work with their mentor to determine a mutually agreeable schedule.
Interns are required to commit to a minimum of 20 hours a week for the duration of the semester with minimal flexibility in the last two weeks, regardless of a student's academic internship requirements. Many interns elect to work more than this but cannot exceed 40 hours.
Tuition and financial aid
Tuition rates are determined by and paid to the college or university at which you are enrolled. Mayo Clinic Office of Non-Clinical Education Programs charges no additional fees for the Administrative Internship Program.
You are responsible for your living accommodations and transportation.
Accreditation information
See accreditation information for Mayo Clinic College of Medicine and Science.