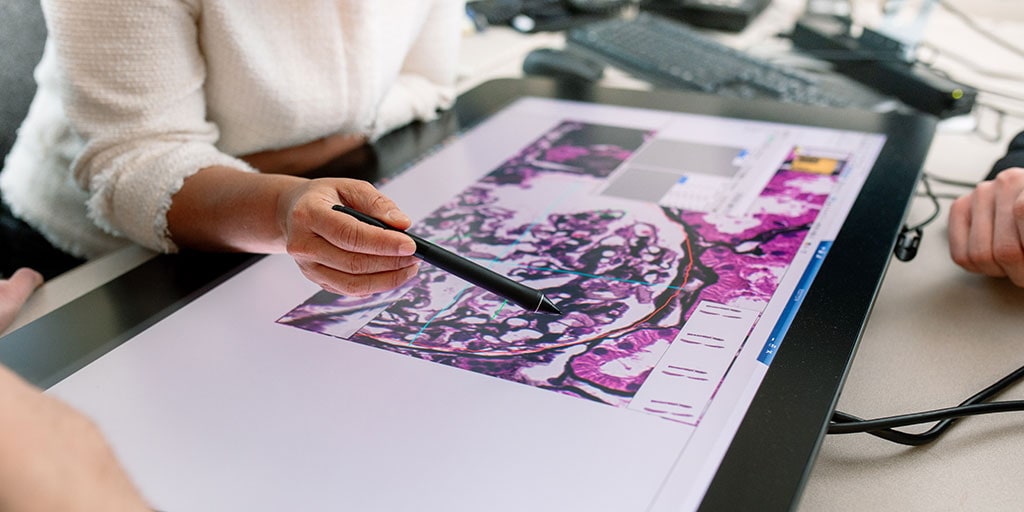 Program overview
Program length: 1 semester (3-4 months)
Class size: 3-5 students
Location: Jacksonville, Florida
This program gives students the hands-on biostatistical experience they need in a health care setting. It provides an opportunity to complete a paid biostatistical internship as part of their required education.
Curriculum
During the semester, students will assist with a departmental opportunity. These opportunities prepare students to work both independently and collaboratively as a member of a multidisciplinary team in a health care setting. Projects vary by semester depending on faculty availability.
Schedule
Typical business days are Monday through Friday, 8 a.m. to 5 p.m. Internship schedules depend on the specific project requirements and principal investigator availability.

Currently, there are no available weekend or evening internship opportunities.
Application process
Summer 2021 Biostatistics and Data Science Internship application timeline
Apply between: Feb. 22-March 8, 2021
Program dates: May 24-Aug. 13, 2021
Prerequisites
To apply for this program, students must be enrolled in an Applied and Computational Mathematics, Statistical Data Science, Computational Science and Engineering, Biomedical Engineering, or Statistics graduate program at Florida State University.
How to apply
Based on the application timeline and the continual review of applications, decisions regarding admissions status may be made at any point during the application process.
Typically, you can expect a decision within two weeks after the close date for application submission.
Application instructions
Complete the following steps to apply:
Create an account to begin the Application for Admission
Select - Office of Non-Clinical Education Programs
Select - Biostatistics and Data Science Internship
Complete each section of the application and submit
After submission, view the required Supplemental Items and Documents
Upload each required item in the Supplemental Items section
Complete the Recommendation Request section
Additional required items
Interview process
Based on application quality, selected students will be asked to participate in a 10-15 minute phone or Zoom interview.
The phone/Zoom interview serves as a screening interview and also helps program administration match students with project mentors.
Application review and acceptance
Program leadership reviews applications upon submission and will schedule interviews for students. The education coordinator will contact you with interview details.

Mayo Clinic College of Medicine and Science Office of Non-Clinical Education Programs in Florida will work directly with accepted students to obtain proper paperwork, including a background check, drug screen, required immunizations, proof of active medical insurance, and enrollment verifications. Students also must sign a statement of confidentiality before beginning the experience.

Final acceptance and rejection notifications will be sent out to students by Friday, March 12, 2021, or sooner if possible.
Stipend
The Biostatistics and Data Science Internship includes:
Hourly pay based on experience
You are responsible for your living accommodations and transportation.
Accreditation information
See accreditation information for Mayo Clinic College of Medicine and Science.