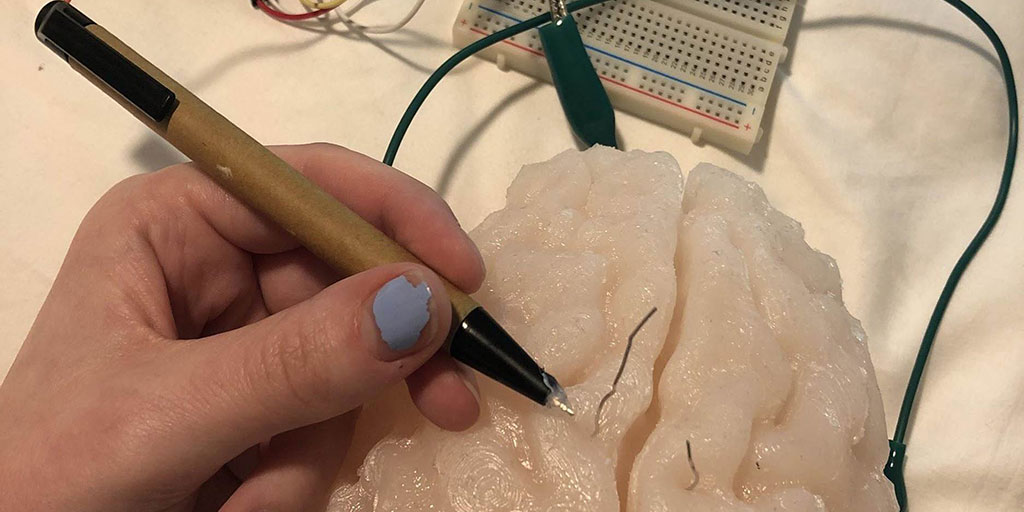 Program overview
Program length: 1-2 semesters
Class size: 4 students in a group, multiple groups could be selected
Location: Jacksonville, Florida
Mayo Clinic, in collaboration with Florida State University (FSU) and the Georgia Institute of Technology (Georgia Tech) has developed an educational program to support Convergence Science. Clinical mentors are sought for this program to guide students in cohort-based projects. These projects aim to identify practical, usable techniques and products that can improve unmet clinical needs impacting patient care.
Curriculum
During the final undergraduate semester(s) of your Engineering program, you can participate in a collaboration at Mayo Clinic. Curriculum is defined by Florida State University and Georgia Institute of Technology.
Schedule
For the majority of the rotation, your learning will be remote. There are weekly or bi-weekly touchpoints as defined by the mentor and students. A final presentation will also be required to showcase the experience.
Application process
To complete the rotation at Mayo Clinic, you must be enrolled in Engineering at Florida State University or Biomedical Engineering at Georgia Institute of Technology. Engineering students completing their final capstone project will have an opportunity to work with clinical mentors at Mayo Clinic's campus in Jacksonville, Florida, to address unmet needs and gaps that will ultimately improve patient care and transform the practice of medicine.
How to apply
Affiliated institutions process the admissions and applications for their Engineering programs and help students plan their rotation at Mayo Clinic.
Tuition and financial aid
Tuition rates are determined by and paid to the college or university at which you are enrolled. Mayo Clinic does not charge additional fees.
Accreditation information
See accreditation information for Mayo Clinic College of Medicine and Science.