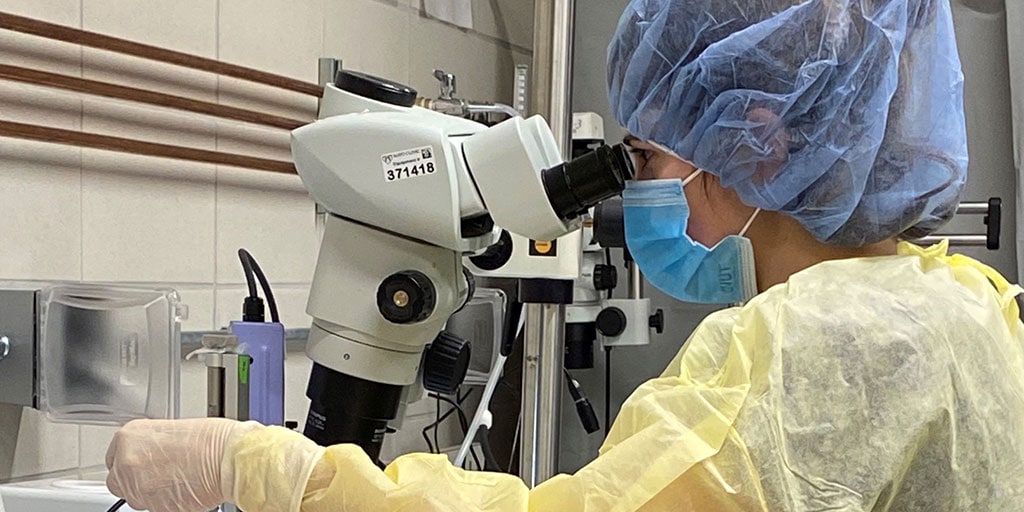 Program overview
Program length: 2 semesters (8 months)
Class size: 10+ students
Location: Jacksonville, Florida
This academic year-long internship opportunity is available to University of North Florida undergraduate and post-baccalaureate students interested in careers in biomedical research. Students will gain research training in a biomedical science laboratory at Mayo Clinic in Jacksonville, Florida, under the direction of a Mayo Clinic scientist, and under the supervision of University of North Florida faculty.
Applications are due at the end of March of each year for placement into a research lab in the following fall and spring semesters. Successful applicants must register for credits using BSC 4941.
Curriculum
Throughout the internship, students will have the opportunity to gain experience in the following areas:
Laboratory techniques
Record keeping
Data analysis
Scientific method
Scientific writing
Scientific presentations
Schedule
The internship will be scheduled for 20 hours/week.
Application process
2021 Undergraduate Biomedical Research Internship (U-BRI) application timeline
Apply between: Jan. 11-March 26, 2021
Program dates: August 30, 2021-April 22, 2022
Prerequisites
Students applying must be full-time University of North Florida students in good standing and have completed BSC 1010C. Techniques used in the basic science laboratories at Mayo Clinic in Jacksonville include those within the fields of molecular biology, genetics, biochemistry, and computational biology. Therefore, upper-level courses related to the fields of research are recommended, but not required.
How to apply
Applicants must apply through the University of North Florida.
Application instructions
Complete an application form.
Write a personal statement describing your long-term career and academic goals, the steps you have taken towards those goals, and how an experience in a biomedical research laboratory at Mayo Clinic in Jacksonville, will assist you in realizing your long-term goals. Please also comment on how you plan to balance the time commitment for this activity with your other classes, jobs, etc.
Obtain an unofficial copy of your transcripts.
Submit a confidential letter of reference from a University of North Florida faculty member in a sealed, signed envelope or emailed directly to j.ochrietor@unf.edu.
Submit all documents to j.ochrietor@unf.edu by 11:59pm on Friday, March 26, 2021.
Interview process
Interviews will take place with University of North Florida and Mayo Clinic faculty members in-person or through Zoom.
Application review and acceptance
The University of North Florida will review submitted applications and conduct interviews by April 23, 2021. Mayo Clinic will conduct interviews on June 17-18, 2021, and students will be notified by email by June 25, 2021 of their acceptance to the program.
Tuition and financial aid
Successful applicants will be required to register for a minimum of 1 credit hour of BSC 4941 – Mayo Clinic Biomedical Research Internship during each semester of the internship. As many as 12 credit hours can be used toward the Bachelor of Science in Biology degree.