The Alice Mayo Society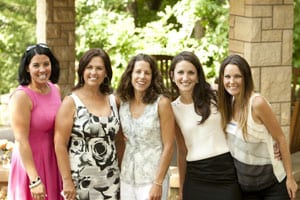 The Alice Mayo Society exists to welcome and acquaint spouses of Mayo Clinic staff members, residents, and medical students.
The society reaches out to members to provide a positive connection during their spouse's affiliation with Mayo Clinic by sponsoring a variety of events and publishing newsletters.
Active eligible members of The Alice Mayo Society are spouses of consultants, voting administrative staff, senior associate consultants, and associate consultants. Honorary members are spouses of emeritus staff.
Originally called the Magazine Club, the group began in 1911 as a venue for the spouses of Mayo doctors to keep their minds sharp, socialize, and support one another after moving to Rochester, Minnesota.
In 1968, the group became known as The Alice Mayo Society to honor Alice Mayo, wife of Dr. Charles W. Mayo, the son of Dr. Charles H. Mayo. However, the purpose of welcoming spouses remained the same, as it does today.
Over the years, separate organizations were founded for the Mayo Clinic campuses in Jacksonville, Florida (PALMS), and Phoenix/Scottsdale, Arizona (Oasis), with the Rochester, Minnesota-based group (The Alice Mayo Society) retaining the original name. The groups are active in their communities and host a range of social, educational, and recreational activities.
The Alice Mayo Society — Rochester, Minnesota
Oasis — Phoenix/Scottsdale, Arizona