---
May 7, 2019
---
With input from our learners across the college, we narrowed down the top five reasons to love the city of Jacksonville, Florida — home to one of our three campuses. This is the first in a series featuring our learners and what they love about the city in which they study.
#1 The proximity to the beach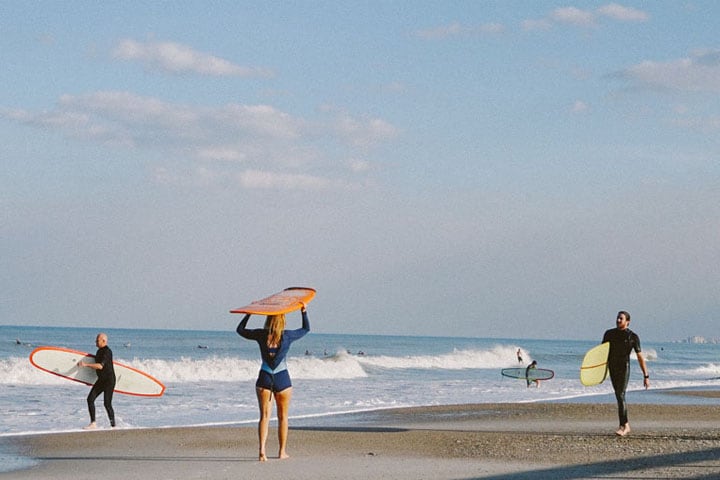 Mayo Clinic's Jacksonville campus is less than five miles to the beach. With a mild climate and 270-plus days of sunshine, it's no wonder this is the No. 1 reason to love Jax.
Samantha Espinosa, M.D., an internal medicine resident, loves the beach for relaxing and for exercise. She said, "There are lots of bars and restaurants at Jax Beach or Neptune Beach. Most are good for running; there are also quieter state park beaches."
Jannifer Lee, a Ph.D. student, said the best thing about Jacksonville are the dolphin sightings. So fun!
#2 The diverse culinary landscape
Jacksonville may be known for its seafood and southern eats, but the choices includes an array of cuisines for the city's diverse population.
Dining options are endless, but our students in particular love a sweet treat.
Ph.D. student Lindy Pence said, "We have so many delicious ice cream, donut, and coffee shops. My favorite ice cream place is Kilwins, which is located in a nice outdoor shopping center. My favorite donut shop is this place called the Donut Shoppe. It's a Jacksonville staple . . . They are the best donuts I've ever eaten."
Are you even in college if you don't drink coffee? Coffee spots are at the top of the list for our learners.
Lindy said, "We have a lot of great local coffee shops and drive-through Starbucks. This is important to a lazy student like me." We totally get it!
#3 The recreational opportunities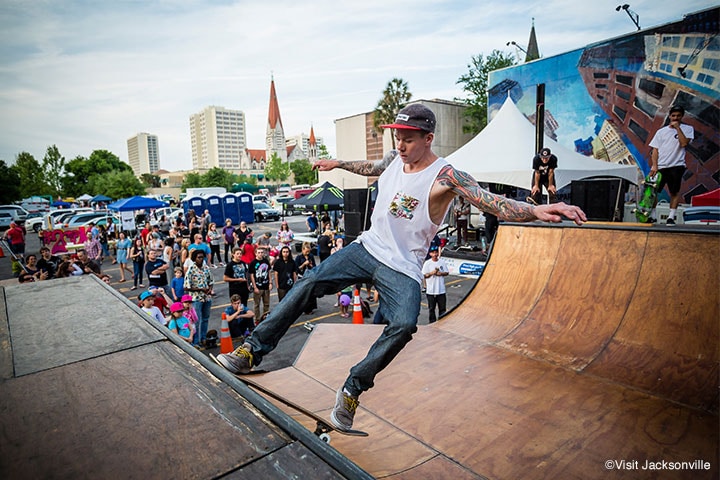 Jacksonville is truly surrounded by water with its 22 miles of beaches, but recreation options extend beyond swimming and surfing.
Plus, Jax is home to the largest urban park system in the U.S., so our learners enjoying biking, hiking, and more all year long.
Samantha Espinosa, M.D., recommends taking nature walks on Little Talbot Island State Park, at the Tide Views Preserve, and on Castaway Island Preserve.
#4 The bustling arts and culture scene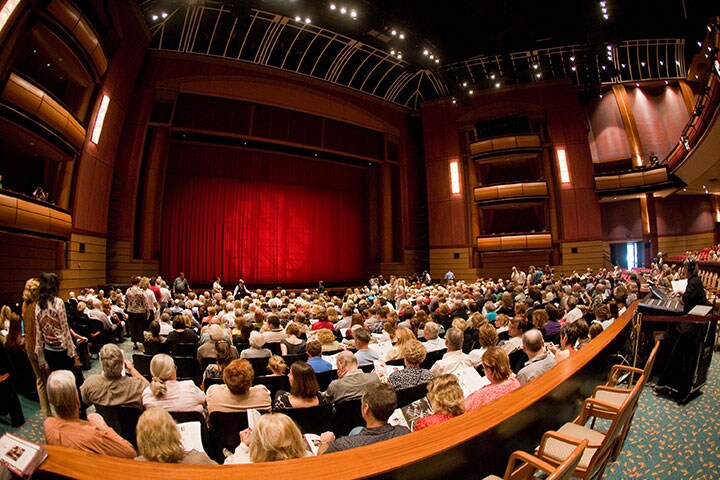 Jax known as a doorway to culture and history. It's a city brimming with creativity with its 18 museums and galleries. The Cultural Council of Greater Jacksonville and the weekly Riverside Arts Market provide cultural events for our students. These events are a great way to sneak a break from studying and work.
And Jacksonville is a great city for live music. Lindy Pence said, "The concerts are right here in Jacksonville. When I lived in Rochester, there were really great shows coming to Minneapolis, but I didn't make the time to drive up to the Twin Cities very often."
#5 No shortage of things to do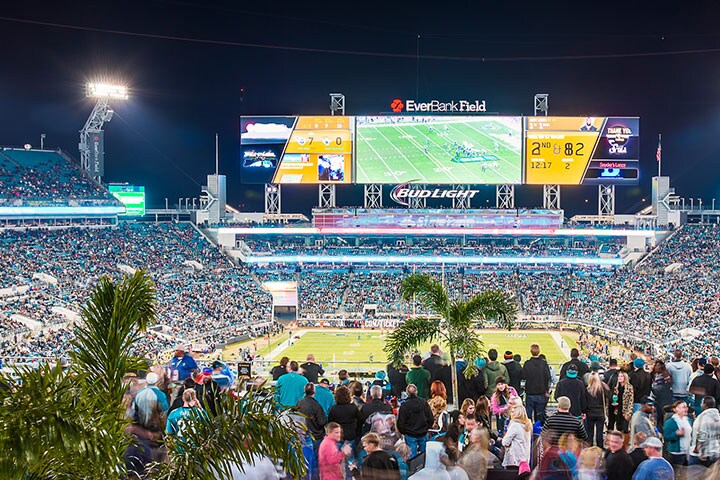 There's plenty to do all year long. You'll find national and state parks, professional sports, and lots of open-air shopping to soak in the perpetual sunshine.
We bookworms appreciate the number of bookstores around. Jacksonville has several independent bookstores (BookMark is a learner favorite) and multiple Barnes and Nobles.
Lindy Pence said, "I love to hang out at a good bookstore, so this is a great comfort to me."
Yelp lists the top bookstores in Jacksonville, so if you're looking to unwind after a day in the lab or hitting the books, check this list out.
This is not a sponsored post and Mayo Clinic does not support or endorse any of the companies above.