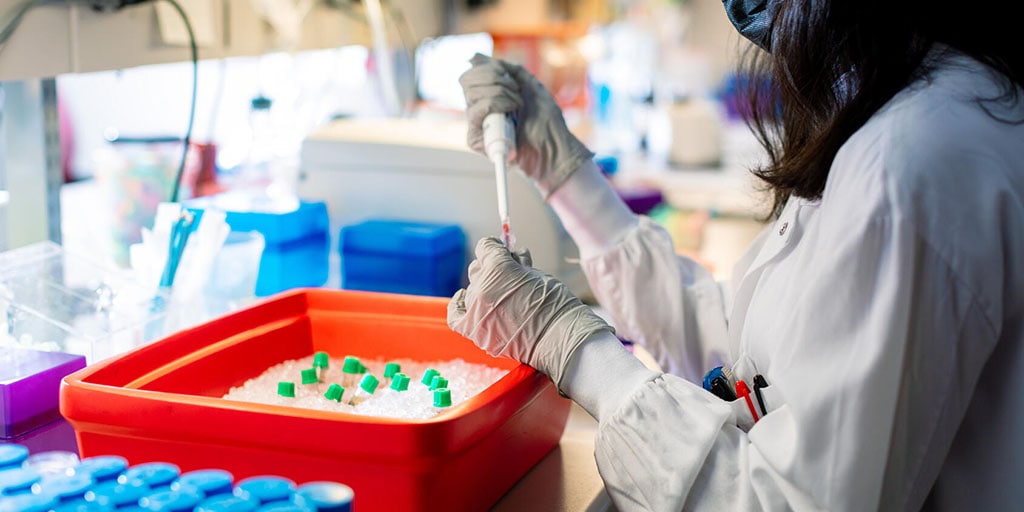 ---
September 2, 2022
---
A 10-week summer program at Mayo Clinic in Florida is giving Florida State University students a taste of clinical research and helping them decide if they want to pursue careers in health care.
When Evelynn Alfonso walked onto the Florida State University campus in 2019, she was seeking a challenge. A writer and poet, Alfonso decided to pursue a degree in interdisciplinary medical sciences because she wanted to help people in a more tangible way. Three years later, eyeing a future in medicine, she came to Mayo Clinic in Florida, ready to take on another challenge.
Alfonso recently completed Mayo Clinic's Clinical Research Internship Study Program, or CRISP, to further explore whether a career in medicine would be the right fit for her.
The annual, 10-week summer internship program is a collaboration between Mayo Clinic in Florida and Florida State University. The goal is to develop a highly trained workforce to meet the health care needs of the future. As part of the program, Florida State University students participate in clinical research to determine whether a career in health care and science is for them.
As part of the program, students team up with a mentor to work on a clinical research project and present findings at the end of the program. This year, 17 students participated.
In previous years, the program's students have researched topics and conditions such as aortic aneurysm and smoking, injuries in marathon runners, and screw placement in the spine using 3D images. Alfonso was interested in studying cancer.
I've been inspired by patients with breast cancer, so I wanted to learn as much about oncology as possible while in CRISP. As I look back on my time in the program, I can confidently say I learned more than I expected. Not only did I learn about breast cancer treatment, but I learned about the technical aspects that support its clinical and translational research.
Evelynn Alfonso
participant, CRISP program
Kathryn Citrano says the internship also has been a pivotal experience for her.
Citrano, who is working as a medical assistant while she's a student at Florida State University, says peeling back the layers of clinical research piqued an interest she didn't realize she had.
I think about patients and their families while I work. This is what motivates me and drives me to search for more answers. Being at Mayo Clinic has allowed me to learn what it takes to be a curious and efficient researcher, a kind friend and colleague, and an advocate for patients across the world.
Kathryn Citrano
participant, CRISP program
CRISP program leads to more opportunities at Mayo
Since the program began in 2009, a handful of participants have stayed on at Mayo Clinic beyond their summer of research. Ryan Milon is one of them.
Milon, now a research trainee in Family Medicine at Mayo Clinic in Florida, helps create studies, apply for Institutional Review Board approvals, conduct tests on research subjects, and draft publications.
"The program became so much more than what I thought it would be initially," Milon says. He credits his mentor, George Pujalte, M.D., Family Medicine, with showing him how research can go from an idea to a published study.
"I've always wanted to pursue orthopedics and sports medicine, but I never had a chance to work in the field before CRISP," Milon says. "One project I am excited to see continue to expand will log opioid prescriptions and advise patients."
Learn more
Applications to be a part of CRISP in summer 2023 will be accepted from Oct. 17 through Dec. 31. Visit the Clinical Research Internship Study Program (Florida) website to learn more about the program.