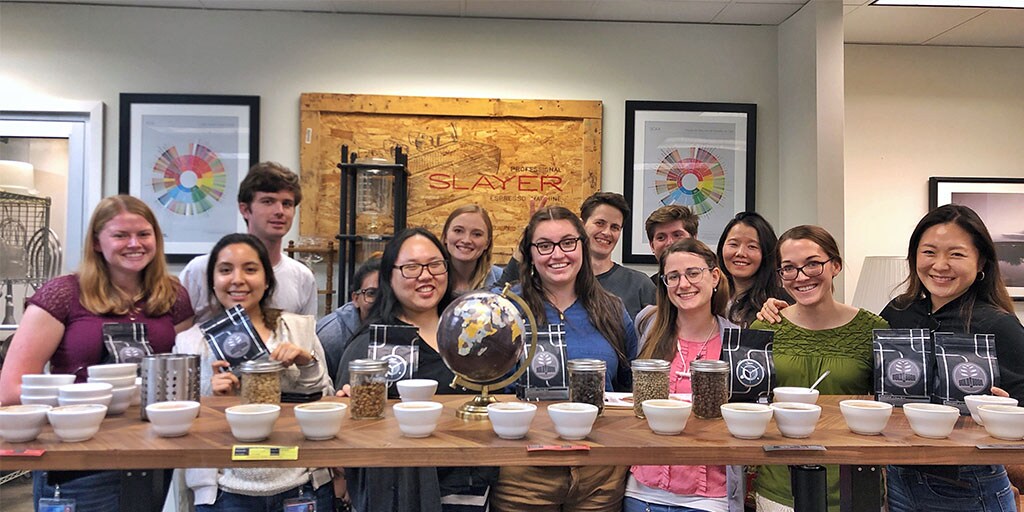 ---
March 20, 2019
---
The Graduate Student Association (GSA) on the Florida campus put on their very first wellness event: a coffee tasting at local coffee roaster, BoldBean.
The GSA partnered with the Office of Wellness to organize the coffee tasting since the event was centered around promoting student community and enhancing well-being on campus, according to Lee.
Furthermore, the GSA received encouragement and support from college administration to attend this event, even though it meant being away from the lab.
"One challenge for graduate students is that we often feel obligated to answer for any time that we aren't in lab," explained Pence. "We received permission from the assistant dean of the graduate school at our campus for students to be excused from lab for the afternoon and contacted all PIs [principal investigators] of participating graduate students to let them know of this event. All the PIs were really supportive of their student's participation."
With several studies suggesting that grad students are at a higher risk for mental health issues, there have been more conversations about solutions to address these issues. One way to combat burnout and stress is to find a community and to take a break, which is just what this event did.
"We were all really grateful for the opportunity to get out of the lab and learn about something of great interest to many graduate students," said Pence. "The event was one I looked forward to all week, and it didn't disappoint."