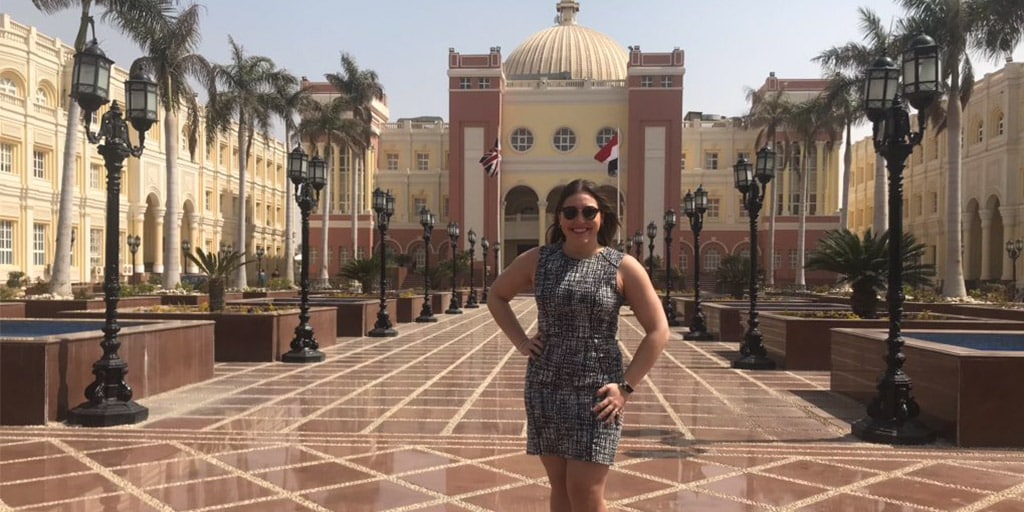 ---
March 15, 2019
---
We took a few moments to talk with Luz Cumba-Garcia, a third-year Immunology Ph.D. student, who is an alumna of our Post-baccalaureate Research Education Program (PREP). We wanted to hear what she learned from PREP and how it prepared her for earning her Ph.D. at Mayo Clinic.
Cumba-Garcia met Dr. Marina Ramirez-Alvarado, a professor of biochemistry and molecular biology, while in her native Puerto Rico. Dr. Ramirez-Alvarado encouraged her to enroll and in 2014, Cumba-Garcia started PREP after completing her master's degree in Spain.
PREP is a unique program that encourages people from diverse backgrounds who hold a recent baccalaureate degree in a biomedically relevant area of study to pursue a research doctorate.
Cumba-Garcia chose the program for its committed principal investigators (PIs) and program directors. "Also, it is a program that focuses on diverse and minority students," explained Cumba-Garcia. "These were some of the selling points for me as a Latina scientist!"
The focus of PREP is to strengthen the research skills and academic competitiveness of program participants to help meet the critical need for diverse investigators in basic and translational research.
"The program provided me with opportunities to learn about grant writing and to perfect my presentation skills," said Cumba-Garcia. "It gave me a travel stipend that helped me to attend national conferences where I presented my research and found fee waivers for grad school applications."
For Cumba-Garcia, the skills taught in PREP helped her tremendously when applying to grad school. According to Cumba-Garcia, her professors helped her practice grad school interviews, the skills she learned helped her write admissions essays, and the tutoring she received for the GRE test was really helpful.
"[The faculty] were extremely supportive throughout the process and celebrated with me when I got accepted into graduate school," said Cumba-Garcia.
Ultimately, Cumba-Garcia chose to earn her Ph.D. She enrolled in 2016 and is now in her third year. Her research interests are neuro-immunology and neuro-oncology.
Fun fact: She has literally traveled the world giving presentations on her research, most recently at the Women in Science Without Borders (WISWB) Conference in Egypt (as pictured above). Next stop? Kyoto, Japan.
The deadline to apply for PREP is May 1.