---
August 4, 2023
---
Mayo Clinic School of Health Sciences Emergency Medicine Paramedic Program organized eight emergency scenarios around the Rochester area for students this week.
Eight paramedic program trainees in Mayo Clinic School of Health Sciences were called to a simulated emergency situation in Rochester's Cook Park early Monday morning.
It was only a simulation, but it had all the trappings and urgency of a real emergency, and it provided real-world experience for the trainees.
The simulation was one of eight emergency scenarios that took place around the Rochester area this week as part of the 20-month Emergency Medicine Paramedic Program, which is a collaboration between Mayo Clinic School of Health Sciences, Mayo Clinic Ambulance, and Rochester Community and Technical College.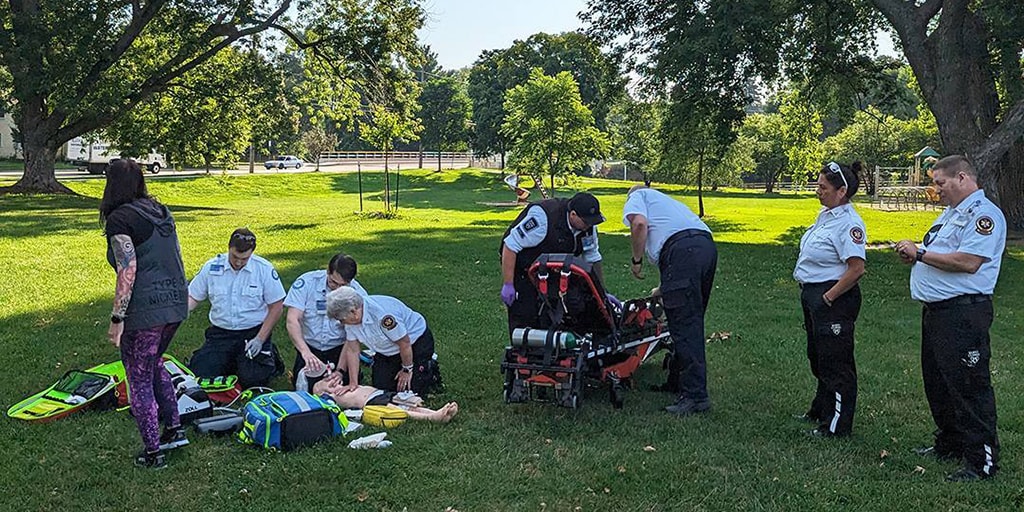 In this scenario, a 6-year-old child had collapsed in the northwest Rochester park, had no pulse and wasn't breathing. A medical mannequin was used for the child, and an actor portrayed the child's distraught mother.
In all, with Mayo Clinic Ambulance staff and trainees, about 20 people took part in the training.
"What we like to see from our students in the program is how they're going to use in the field what they learn in the classroom and clinical setting," says Jeffery Schultz, program director and community paramedic.
The eight trainees in this group will graduate in May 2024. A new group that begins training later this month includes 20 students. Five of them are enrolled through the program's satellite operation in Duluth.
"We're encouraged by the increasing number of students who are enrolled, which will help address the critical shortage of paramedics in Minnesota and nationally," says Schultz.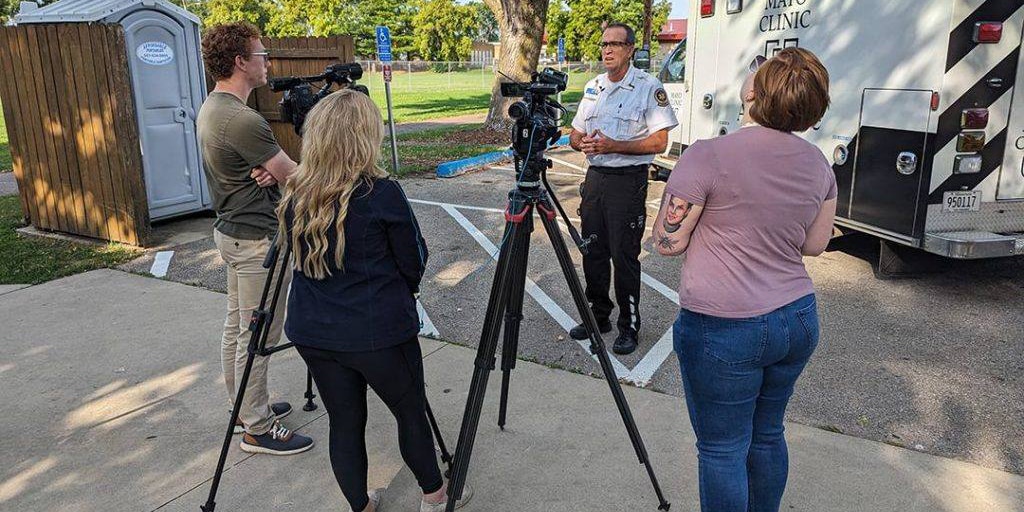 This story originally appeared in In the Loop, an email newsletter and blog that gives a unique perspective on what's happening around Mayo Clinic.