Program description
92%
national registry cognitive exam pass rate
The 20-month Emergency Medicine Paramedic Program is offered in collaboration between Mayo Clinic, Mayo Clinic Ambulance, and Rochester Community and Technical College (RCTC) in Rochester, Minnesota. It is designed to prepare you for a career as a paramedic.
Paramedics are critical members of the first response team and provide advanced life support in emergency situations. As an expanding career field, there are many opportunities available to paramedics.
Choosing Mayo Clinic
Mayo Clinic's large medical practice allows you to learn from the best, have access to a wide variety of resources, and gain hands-on experience in a variety of clinical and field rotations.
Program highlights
Hands-on clinical experiences and rotations in specialized areas, such as the NICU, various lab and rotation sites, and off-site simulation experiences, among others.
Access to resources that only Mayo Clinic can provide, such as ECT shock therapy, ECG Monitoring Lab, Cadaver Lab, and Multidisciplinary Simulation Center.
Outcome statistics that prove success. 100% of our graduates find a job after graduation and 85% go on to be employed at Mayo Clinic.
Upon successful completion of the program, all graduates receive a certificate of completion from Mayo Clinic School of Health Sciences. Students completing the associate degree track will also receive an A.S. degree from RCTC.
The Emergency Medicine Paramedic Program focuses on the didactic, affective, and technical skills knowledge needed to become a valued member of the emergency medical services profession. You will first learn the technical skills in the classroom before applying that knowledge in a controlled lab setting. Once you've mastered the lab setting, you will be able to apply and perform those skills and interventions in the field and clinical setting.
Dustin Meyer, Paramedic
Program Director
My favorite aspect of the Emergency Medicine Paramedic Program were clinical opportunities. Intubating in operating rooms, rotations through the Cardiac Catheterization Laboratory, and hands-on experience in the Cadaver Laboratory, are just a few of the seemingly endless resources provided in the program. Not only did I learn a lot about medicine and hospitals, but I met some amazing people and made life-long contacts in these experiences.
Dan Patterson, Paramedic
2018 graduate who now works as a paramedic at Mayo Clinic
93%
job placement rate within six months of graduating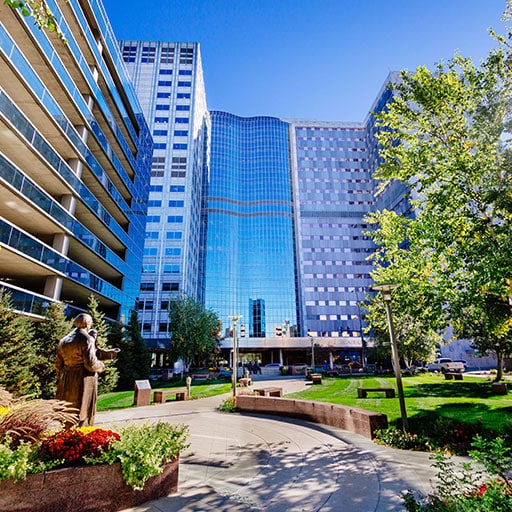 Campus and community
Rochester, MN
Explore what a emergency medicine paramedic does
Paramedics respond to emergency calls and are often one of the first health care professionals to arrive at the scene of an emergency. They provide advanced life support to the sick and injured, and transport patients to medical facilities.
Accreditation information
The Emergency Medicine Paramedic Program is an accredited training program.
Program goals
The Emergency Medicine Paramedic Program offers an exceptional educational experience; giving you the knowledge, skills, and facilities you need to become a well-rounded paramedic.
Our goal is to prepare competent entry-level Emergency Medical Technician — Paramedics in the cognitive (knowledge), psychomotor (skills), and affective (behavior) learning domains.
Excellence: To deliver the best patient outcomes through knowledge and technical aptitude
Commitment to quality: To deliver the highest quality emergency care possible
Innovation: To further advance the paramedic field through the use of creative reasoning and cutting-edge technology
Professionalism: To exemplify the paramedic professional role in the health care system and society
Mutual respect: To treat everyone with dignity and advance cultural awareness
Teamwork: To value the contributions of all and promote collaboration among medical professionals
Integrity: To adhere to the highest standards of professionalism, ethics and personal responsibility
Lifelong learning: To dedicate oneself to continuing education and ongoing technical skill development
Accreditation details