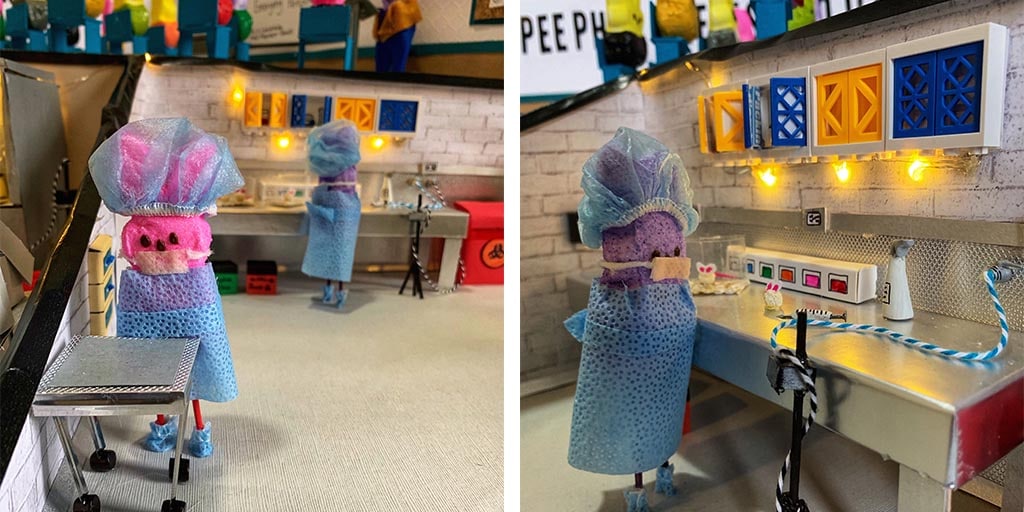 ---
April 19, 2019
---
Stephanie Anguiano-Zarate, a Clinical and Translational Science track student, created an entry for the Open Notebook's science-themed Peeps diorama contest depicting her thesis project and won.
Anguiano-Zarate described her diorama as an oversimplification of her training as a "Peeph.D." student. She explained, "My thesis project is about creating viral vaccines to target emerging 'peepogens' (pathogens). This project encompasses vaccine engineering and production, testing the vaccines in small animals, and sharing and presenting my findings to different audiences."
The contest, run by a science journalism nonprofit known as Open Notebook, calls for free-standing dioramas that features Peeps and depicts a science-related scene in a creative way.
"I wanted to share part of what my life has looked like for the past five years so that people can understand that science is a multidimensional process," said Anguiano-Zarate. "I also wanted an excuse to showcase the blending of art and science through visual communication."
Besides featuring several spongy, pastel-colored Peeps working diligently in the lab, Anguiano-Zarate's diorama lights up and many of the supplies are upcycled laboratory materials.
Out of the 50 entries, Anguiano-Zarate's diorama was awarded the Silver Peep. Congratulations!