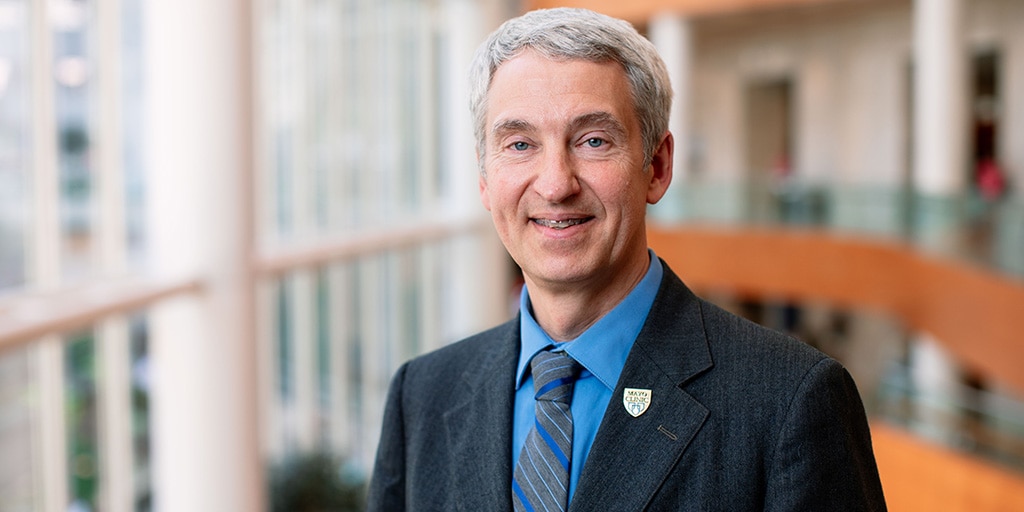 ---
May 23, 2019
---
Stephen Ekker, Ph.D., professor of biochemistry and molecular biology, has been chosen as the dean of Mayo Clinic Graduate School of Biomedical Sciences.
Dr. Ekker succeeds Dr. Jim Maher, who transitioned out of the dean's role after the May 18 commencement activities.
In his new role, Dr. Ekker will define and implement the strategic vision for the graduate school and is tasked with aligning this vision with the college's and Mayo Clinic's strategic plan.
Five things to know about Dean Ekker
Since 2013, he has served as associate director of Mayo's Clinical and Translational Sciences Ph.D. training track.
He is an adjunct professor at the University of Minnesota.
He is the director of Mayo Clinic's Office of Entrepreneurship.
Dr. Ekker helped establish Integrated Science Education Outreach (InSciEd Out) to address issues in science and health literacy in the K-16 educational pipeline.
He established the Mayo Clinic work-study program with University of Minnesota-Rochester students to provide critical exposure to research for undergraduates.