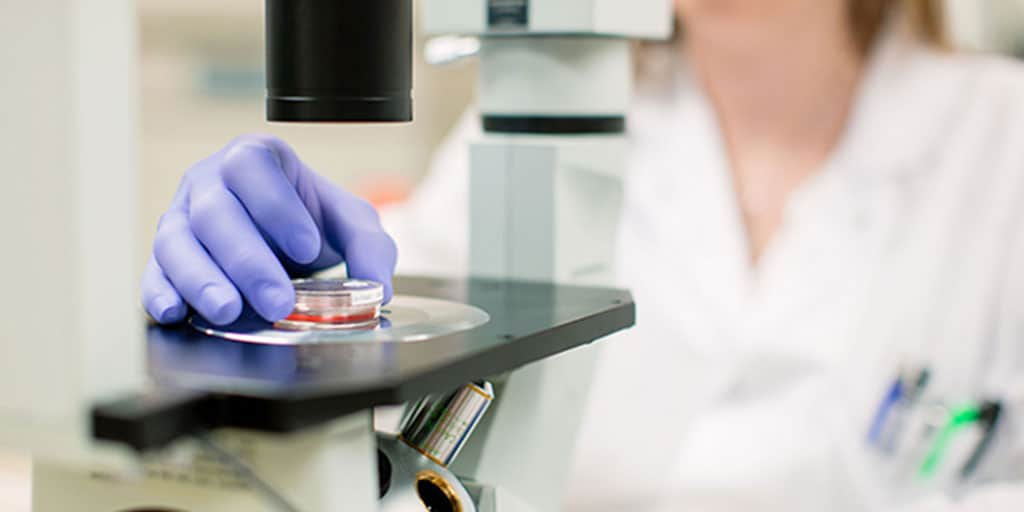 What does a cytogenetic technologist do?
Cytogenetic technologists are lab specialists who prepare, examine, and analyze chromosomes in patients' DNA to learn about the relationship between genetics and health. They work with doctors to help diagnose and treat a variety of genetic diseases such as congenital disorders, blood disorders, tumors, and birth defects.
Scope of practice
Cytogenetic technologists study chromosomes using slides and tissue cultures to determine their connection to diseases and development. Common roles and responsibilities of a cytogenetic technologist include:
Harvesting and preparing cultures of living cells
Examining and analyzing normal and abnormal chromosomes using microscopes to aid in diagnosis and treatment plans
Detecting chromosome and gene defects
Imaging and karyotyping of specimens
Reporting findings to physicians for diagnosis and treatment
Work environment
Cytogenetic technologists work in hospitals, medical clinics, educational institutions, government facilities, and private labs. They typically work eight-hour shifts, and may need to work overtime on weekends (or as needed). Due to the nature of the work and the need to accurately and efficiently perform complicated tests, it can be a stressful work environment.
Becoming a cytogenetic technologist
Individuals that are interested in becoming a cytogenetic technologist need to have excellent lab skills. They need to be detailed oriented and able to communicate effectively. They also need good stress-management skills do to the potentially stressful work environment.
To prepare for a career as cytogenetic technologists, high school students should take advantage of classes like biology, chemistry, algebra, and geometry.
Higher education requirements
To become a cytogenetic technologist, this is the typical pathway to becoming a cytogenetic technologist:
Obtain a four-year bachelor's degree in cytogenetic technology, biotechnology, biology, or a related science
While not always required, most employers require certification by the American Society of Clinical Pathology (ASCP)
Most people then enter into a post-graduate program (one to two years) focused on cytogenetic technology to become certified
Some states also require licensure as a clinical laboratory scientist
Career opportunities and outlook
Cytogenetic technologists can expect a median pay of $67,000 per year according to a 2019 wage survey from the American Society of Clinical Pathology.
The field of genetics is expected to grow faster than average, according to the Bureau of Labor Statistics. The emphasis on personalized medicine and use of targeted therapies will increase the demand for cytogenetic technologists who are trained to perform complex genetic testing.
With a graduate degree, cytogenetic technologists may advance to a lab manager, genetic counselor, or research associate.
By the numbers
4-5
years of higher education
11%
job growth projected from 2020-2030
Cytogenetic technologist programs at Mayo Clinic
Mayo Clinic offers a 12-week Cytogenetic Technology Internship in Rochester, Minnesota to prepare students for a career as a cytogenetic technologist.
Browse similar careers