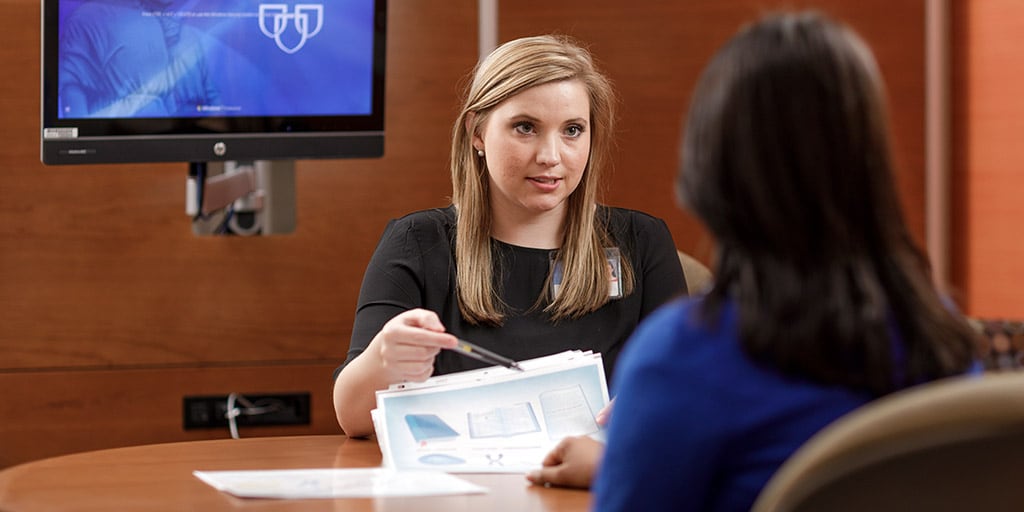 Program overview
Program length: 8-10 weeks
Class size: 1-2 students
Location: Jacksonville, Florida
During this internship, students work one-on-one with a genetic counselor. You are able to initially observe multiple types of genetic counseling cases and later actively participate in the genetic counseling session.
In addition, you are able to work with a genetic counselor to obtain the comprehensive clinical knowledge and skills needed to be a genetic counselor.
Application process
Prerequisites
To be eligible for the internship, you must be currently enrolled in an accredited two-year master's degree program in genetic counseling. Mayo Clinic works with your program to become an approved clinical rotation site.
Non-U.S. citizen applicants
Admission to Mayo Clinic School of Health Sciences is open to U.S. workers in the four categories below. Therefore, visa sponsorship is not available.
U.S. citizens
U.S. nationals
Lawful permanent residents
Asylees and refugees
Applicants whose primary language is not English must submit results from the Test of English as a Foreign Language Internet-based test (TOEFL iBT). Scores from the speaking portion of the exam are given particular consideration in admission decisions. Learn more about the exam and register online at the Educational Testing Service.
The Mayo Clinic School of Health Sciences code for the TOEFL iBT is 5784.
Educational transcripts from schools outside the U.S. must be translated (if they are not already in English) and evaluated for U.S. equivalence by an accredited credential evaluation service company prior to submission. Please refer to the National Association of Credential Evaluation Services for a list of qualified companies. The applicant pays for the examination and credential-evaluation services.
How to apply
Affiliated institutions process the admissions and applications for their genetic counseling programs and help students plan their rotation at Mayo Clinic.
Tuition and financial aid
Tuition rates are determined by and paid to the college or university at which you are enrolled. Mayo Clinic School of Health Sciences charges no additional fees for the Genetic Counseling Internship.
You are responsible for your living accommodations and transportation.
You may hold outside employment during the internship if it does not conflict with your educational responsibilities.
Curriculum
The internship allows graduate students in genetic counseling an opportunity to gain important clinical experience. Students are exposed to a variety of counseling experiences and are able to attend case conferences, journal club, Medical Grand Rounds and other teaching opportunities available during the rotation. Students also are able to pursue or initiate research interests in genetic counseling.
During the internship, learning experiences allow the intern to:
Experience a variety of genetic counseling sessions with a certified genetic counselor
Enhance interests in genetics through the continuation of a student's thesis project
Participate in selected genetic counseling cases
Assist a genetic counselor with clinic activities
Genetic counseling interns have the opportunity to observe these types of genetic counseling cases:
Predictive testing for adult-onset disorders
Hereditary cancer syndromes
Exposure to rare adult-onset genetic disorders
Hours
During your internship, the learning schedule is Monday through Friday. Hours vary based on clinical rotation.
Accreditation information
See accreditation information for Mayo Clinic College of Medicine and Science.