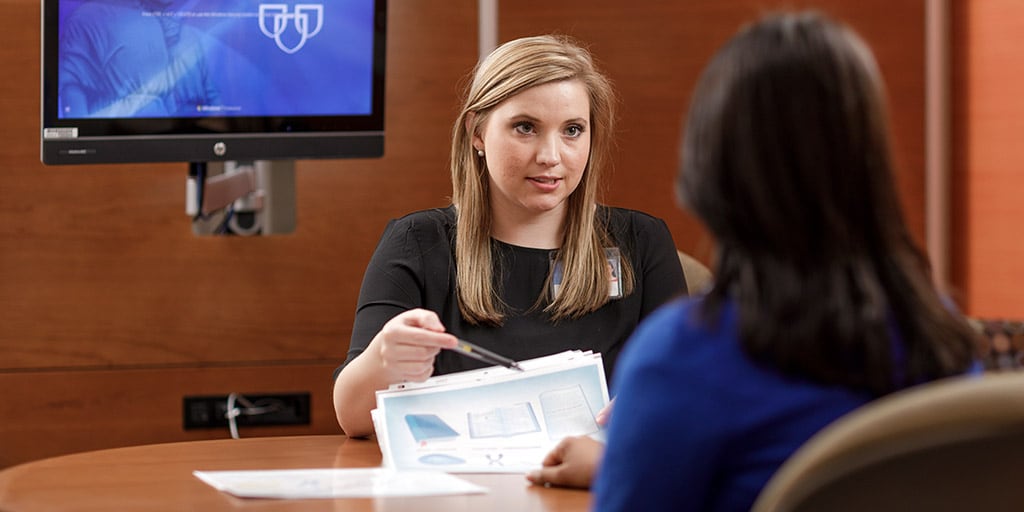 Program overview
Program length: 8-10 weeks
Class size: 1-2 students
Location: Jacksonville, Florida
During this internship, students work one-on-one with a genetic counselor. You are able to initially observe multiple types of genetic counseling cases and later actively participate in the genetic counseling session.
In addition, you are able to work with a genetic counselor to obtain the comprehensive clinical knowledge and skills needed to be a genetic counselor.
Application process
Prerequisites
To be eligible for the internship, you must be currently enrolled in an accredited two-year master's degree program in genetic counseling. Mayo Clinic works with your program to become an approved clinical rotation site.
Applicants are selected based on grades, work and volunteer experiences, leadership qualities, and representation of individual qualities and skills in a personal letter.
How to apply
Your application and all supporting documentation must be received by March 31.
Create an account to begin the online Application for Admission
Complete each section of the application and submit
After submission, view the required Supplemental Items and Documents
Upload each required item in the Supplemental Items section
Complete the Recommendation Request section
Additional required items
Application essay is to include your professional goals and to be uploaded in the Supplemental Items section.
Two letters of recommendation are required and must be completed in the Recommendation Request section. Each recommender will receive an email with a link to complete a rating form and upload a letter.
Official college transcripts of all college and university credits must be emailed from the institution to mcfmshs@mayo.edu or mailed directly to:
Education Coordinator
Mayo Clinic School of Health Sciences
4500 San Pablo Road
Jacksonville, FL 32224
Interviews
Applicants considered for this internship will be contacted for an interview.
Acceptance
Acceptance letters are mailed by April 15. If you receive an acceptance letter, your reply is expected within 10 days. Your acceptance to the program is dependent upon successful completion of the other admissions requirements, including a background check and drug screen.
Tuition and financial aid
Tuition rates are determined by and paid to the college or university at which you are enrolled. Mayo Clinic School of Health Sciences charges no additional fees for the Genetic Counseling Internship.
You are responsible for your living accommodations and transportation.
You may hold outside employment during the internship if it does not conflict with your educational responsibilities.
Curriculum
The internship allows graduate students in genetic counseling an opportunity to gain important clinical experience. Students are exposed to a variety of counseling experiences and are able to attend case conferences, journal club, Medical Grand Rounds and other teaching opportunities available during the rotation. Students also are able to pursue or initiate research interests in genetic counseling.
During the internship, learning experiences allow the intern to:
Experience a variety of genetic counseling sessions with a certified genetic counselor
Enhance interests in genetics through the continuation of a student's thesis project
Participate in selected genetic counseling cases
Assist a genetic counselor with clinic activities
Genetic counseling interns have the opportunity to observe these types of genetic counseling cases:
Predictive testing for adult-onset disorders
Hereditary cancer syndromes
Exposure to rare adult-onset genetic disorders
Hours
During your internship, the learning schedule is Monday through Friday. Hours vary based on clinical rotation.
Accreditation information
See accreditation information for Mayo Clinic College of Medicine and Science.