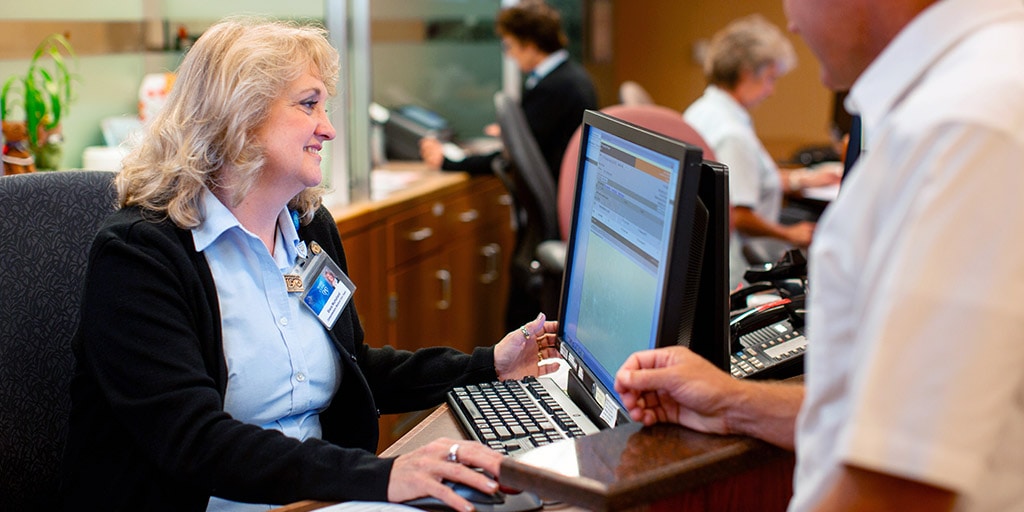 Program overview
Program length: Varies
Class size: 1-6 students
Locations: Phoenix and Scottsdale, Arizona; Jacksonville, Florida
This internship prepares students for a career in health information technology (HIT). The curriculum combines lecture, laboratory, and clinical education components established by your college.
Graduation and certification
Program graduates are eligible to take the national examination to become either a registered health information technician (associate degree) or a registered health information administrator (bachelor's degree).
Application process
Prerequisites
To be eligible for the internship, you must be enrolled in a HIM/HIT program at one of our affiliated institutions.
Non-U.S. citizen applicants
Admission to Mayo Clinic School of Health Sciences is open to U.S. workers in the four categories below. Therefore, visa sponsorship is not available.
U.S. citizens
U.S. nationals
Lawful permanent residents
Asylees and refugees
Applicants whose primary language is not English must submit results from the Test of English as a Foreign Language Internet-based test (TOEFL iBT). Scores from the speaking portion of the exam are given particular consideration in admission decisions. Learn more about the exam and register online at the Educational Testing Service.
The Mayo Clinic School of Health Sciences code for the TOEFL iBT is 5784.
Educational transcripts from schools outside the U.S. must be translated (if they are not already in English) and evaluated for U.S. equivalence by an accredited credential evaluation service company prior to submission. Please refer to the National Association of Credential Evaluation Services for a list of qualified companies. The applicant pays for the examination and credential-evaluation services.
Arizona affiliated institutions:
Florida affiliated institutions:
Mayo Clinic coordinates the clinical training experience. The length of the program is flexible and depends on your college's requirements. A limited number of students are admitted to the internship program each year.
How to apply
Affiliated institutions process the admissions and applications for the internship and help students plan for their time at Mayo Clinic.
Applicants are selected based on grades, work and volunteer experiences, leadership qualities, and representation of personal qualities.
Tuition and financial aid
Tuition rates are determined by and paid to your affiliated college or university. Mayo Clinic School of Health Sciences does not charge any additional fees for the clinical rotation.
You are responsible for providing your living accommodations and transportation.
Curriculum
Students gain clinical experience in Health Information Management Services at Mayo Clinic. During your clinical rotations, you work under the supervision of qualified and credentialed health information management services professionals.
Hours
Hours vary based on the rotation requirements of your college or university.
Accreditation information
Your college or university maintains accreditation for its HIT program and can provide more information on program accreditation.
See accreditation information for Mayo Clinic College of Medicine and Science.