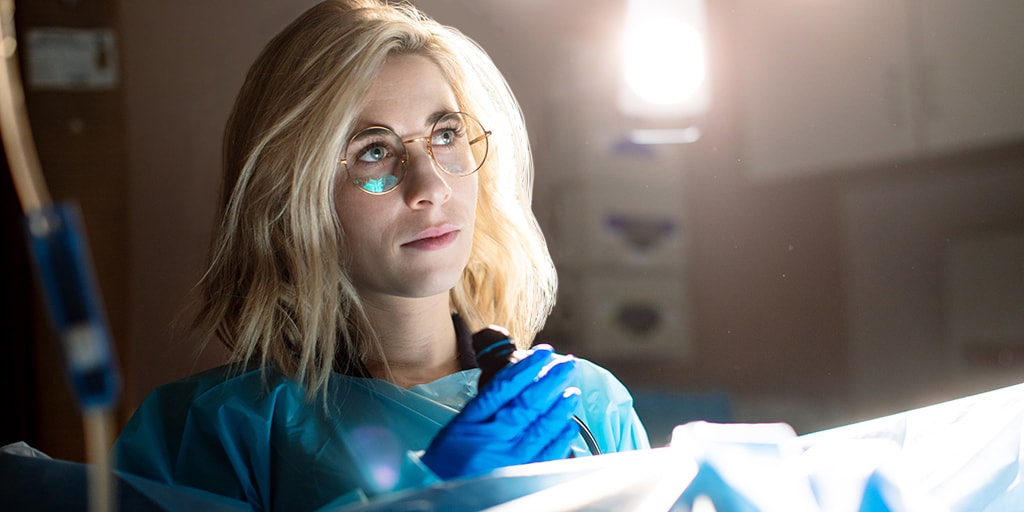 Program overview
Program length: 4-16 weeks
Class size: Varies
Location: Jacksonville, Florida
This rotation gives students a challenging and diverse clinical experience by working with physicians and professional nurse practitioner staff in a multidisciplinary health care team environment.
Students observe and participate at Mayo Clinic, a comprehensive health care facility that offers:
A caring, collaborative environment
State-of-the-art diagnostic, therapeutic, and research facilities
A large, diverse patient population
An environment based on a team approach with a commitment to mutual respect
Application process
Rotation requests
Requests for a clinical rotation must be made each semester by the student's clinical faculty. Rotation requests from students will not be accepted.
Applications received after the deadline will not be considered.
| Term | Application timeline |
| --- | --- |
| Spring (January-May) | Completed rotation request form and student applications due Oct. 15 |
| Summer (May-August) | Completed rotation request form and student applications due Feb. 15 |
| Fall (August-December) | Completed rotation request form and student applications due May 15 |
Prerequisites
For admission to the rotation, you must:
When you successfully complete the criteria for the nurse practitioner coursework at your affiliated school, you are eligible to apply to take the American Nurses Credentialing Center or the American Academy of Nurse Practitioners national certification examination in your specialty practice area.
How to apply
ARNP request form. Have the program coordinator at your institution complete the ARNP Clinical Request Form and submit it to the Mayo Clinic School of Health Sciences program coordinator. The request form will only be accepted from your institution. Request forms will not be accepted from students. Students are discouraged from reaching out to potential preceptors on their own.
Review and acceptance. The Mayo Clinic School of Health Sciences Education Committee reviews and approves the applications and works directly with the affiliated schools to place accepted students.
Tuition and financial aid
Tuition is paid to your college or university. Mayo Clinic charges no additional fees for the clinical rotation.
You are responsible for your living accommodations and transportation.
You may hold outside employment during the program if it does not conflict with your program responsibilities.
Curriculum
The rotation involves intensive clinical practicums, with a focus on providing care to patients, under the supervision of qualified nurse practitioners, physician assistants, or physician preceptors.
Your college or university program director determines and develops the coursework and laboratory experiences and makes arrangements for placement into clinical rotations.
Clinical rotations
Clinical rotations are available in the following areas:
Primary care family practice
Hospital internal medicine
Cardiology
Heart transplant and heart failure
Rheumatology
Nephrology and kidney transplant
Hepatology and liver transplant
Critical care medicine
Cardiothoracic surgery
General and colorectal surgery
Endocrinology
Hematology/oncology
Please keep in mind that availability is limited and certain areas may not always be available. The hours for your clinical rotation will match your preceptor's schedule. Once your clinical rotation is finalized, you will receive information on who your preceptor is and you can discuss setting up your clinical schedule with him or her.
Accreditation information
Your college or university maintains accreditation for its nurse practitioner program and can provide more information.
See accreditation information for Mayo Clinic College of Medicine and Science.