Curriculum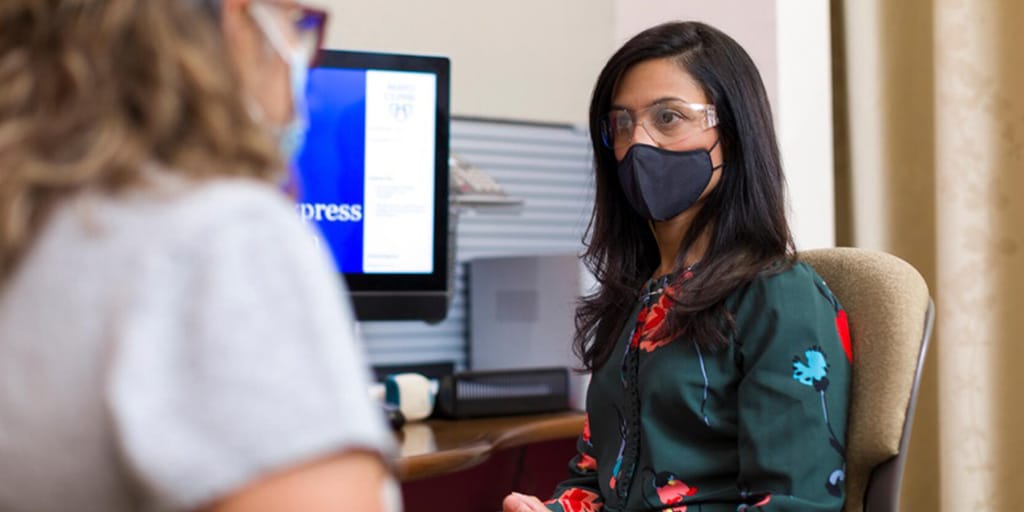 Trainee experience
The Family Medicine Nurse Practitioner Fellowship prepares you for professional practice in primary care in an academic or community setting. The fellowship curriculum is comprised of clinical experiences, didactic, and lectures, with opportunities for a researcher quality improvement project.
Clinical training and rotations
Rotations include:
Breast clinic
Sports medicine/Ortho
Cardiology
Gastroenterology
IBH/Psychiatry
Electives
POME clinic
Palliative
Dermatology
Family practice
Schedule and hours
For the majority of the fellowship, your learning schedule will vary between 8- and 10- hour days, four to five days per week. You will participate in the family practice call schedule a few times per year and one or two weekends during your fellowship.
Department and faculty
Faculty members are chosen for their commitment to teaching, as well as their clinical practice and research. Many have published and lectured extensively and are highly regarded in their fields.
Visiting professors and lecturers
A hallmark of higher education excellence is the breadth and depth of information and experience provided to you by faculty and visiting experts. Each year, many prominent professors visit Mayo Clinic to lecture in their areas of medical and scientific expertise. As a fellow of Mayo Clinic School of Health Sciences, you are encouraged to learn from these valuable resources by attending all relevant conferences, lectures and seminars prepared for students, residents, fellows, physician assistants, nurse practitioners and consulting staff.
Facilities
The Mayo Clinic campus in Phoenix, Arizona includes the state-of-the-art Mayo Clinic Hospital, the first hospital entirely designed and built by Mayo Clinic. It has been recognized several times by Phoenix Magazine as the Best Hospital in Phoenix.
Services in numerous medical and surgical disciplines are provided, including outstanding programs in cancer treatment and organ transplantation.
Mayo Clinic's campus in Scottsdale, Arizona, is centered around a beautiful, five-story outpatient clinic. This modern facility contains extensive exam rooms, an outpatient surgery center equipped for general anesthesia, a full-service laboratory, a pharmacy, a patient education library, an endoscopy suite, and a 188-seat auditorium for patient, staff, and student education programs.
There are four family practice sites at Mayo Clinic in Arizona: Thunderbird, Arrowhead, San Tan, and Phoenix. During the fellowship, the majority of your time is spent at the Phoenix Primary Care Center. This building is located on the main hospital campus.
Evaluation
Mayo Clinic School of Health Sciences uses these evaluative tools:
Written examination
Demonstration of skills
Self-assessment exercises
Faculty reviews
Graduation and certification
After successfully completing the fellowship, you will receive a certificate of completion from Mayo Clinic School of Health Sciences.