Curriculum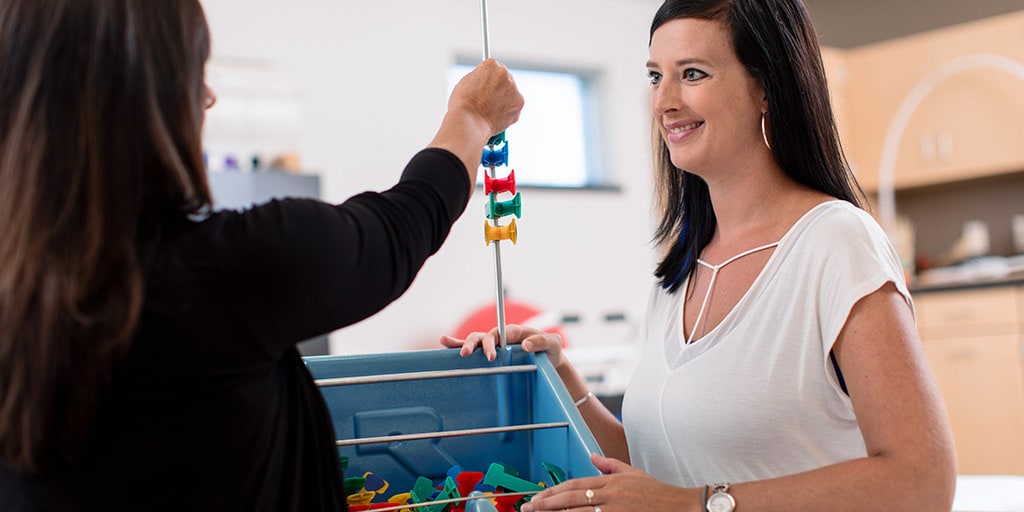 Trainee experience
The Occupational Therapy Neurorehabilitation Fellowship will prepare you for professional practice through independent patient care opportunities. Learning experiences include:
Mentored clinical time
Didactics
Scholarly projects such as community education, quality improvement, and/or research
Learning and leadership development opportunities such as teaching, journal clubs, and community outreach
You will receive over 300 hours of dedicated time that includes didactics, labs, research time, and specialty observations that are integrated throughout the curriculum
Clinical training and rotations
You will experience more than 1,800 hours of clinical practice and individual mentored time from highly-trained neurorehabilitation therapists.
Schedule and hours
You will work 44 to 50 hours a week. Schedules may vary from week to week. Independent learning and assignments may occur outside of this time frame
Department and faculty
The fellowship is coordinated and taught by the clinical staff of Mayo Clinic's campus in Rochester, Minnesota. Faculty members are chosen for their commitment to teaching, clinical practice, and research. Many are board-certified specialists or specialty certified by the American Occupational Therapy Association.
Evaluation
The Occupational Therapy Neurorehabilitation Fellowship uses these evaluative tools:
Written examination
Demonstration of skills
Self-assessment exercises
Faculty reviews
Mayo's system of evaluation provides students and faculty with a comprehensive look at individual performance. This allows faculty and administrative staff to direct fellows who are experiencing academic difficulty to the appropriate support resources, including tutoring programs and counseling opportunities in student services through the Mayo Clinic School of Health Science.