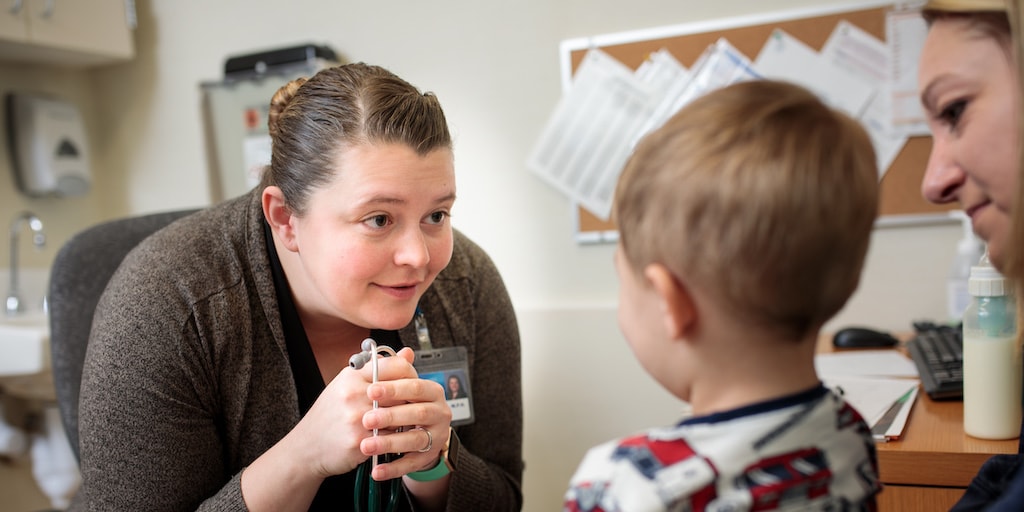 Program overview
Duration: 4-6 weeks
Class size: 30 students a year
Location: Jacksonville, Florida
This clinical rotation gives physician assistant students the hands-on clinical experience they need in a health care setting with a diverse patient population. The rotation prepares you to work both independently and collaboratively as a member of a health care team.
Application process
If you are enrolled in an affiliated physician assistant baccalaureate or master's degree program, you are eligible to participate in the clinical rotation by making arrangements through your college program director.
Affiliated academic institutions include:
Prerequisites
You must successfully complete the required pre-professional and professional college course work required by your college or university before you are eligible to complete the clinical rotation. A general surgery rotation is required prior to a surgical specialty clinical rotation.
How to apply
Our affiliated schools process the admissions and applications for their physician assistant programs and work with students to plan their clinical rotations (internships).
Application. Rotating students are required to complete a Mayo Clinic School of Health Sciences clinical rotation application and sign a statement of confidentiality before beginning the rotation. Please complete the Mayo Clinic School of Health Sciences online application. (Click "Create Account" to start your application)
Process. Have the program coordinator at your institution reach out to the Mayo Clinic School of Health Sciences Physician Assistant Clinical Rotation program director. The request will only be accepted from your institution. Requests will not be accepted from students.
Review and acceptance. The Mayo Clinic School of Health Sciences Education Committee reviews and approves the applications and works directly with the affiliated school to place those students accepted.
Tuition and financial aid
Tuition is determined by and paid to the college or university at which you are enrolled. Mayo Clinic charges no additional fees.
You are responsible for your living accommodations and transportation.
You may hold outside employment during the rotation if it does not conflict with your educational responsibilities.
Curriculum
Your physician assistant program is offered by the affiliated college or university providing your degree program. Your college or university program director will determine and develop the course work and laboratory experiences for the program and make arrangements for clinical rotations with the Mayo Clinic School of Health Sciences education coordinator.
Your rotations may include physician assistant experiences in:
Cardiology
Critical care
Emergency medicine
ENT
General surgery
GYN surgery
Hematology/oncology
Neuro surgery
Orthopedic surgery
Pain management
Plastic surgery
Radiation oncology
Transplant medicine (clinic-based rotation, no surgical exposure)
Transplant surgery
Urology surgery
Hours
For the majority of the clinical rotation, the learning schedule includes eight-hour days, five days a week.
Graduation and certification
Upon successful completion of your physician assistant program, your college or university will award a Master of Science (M.S.) degree in physician assistant studies. Graduates are eligible to take the Physician Assistant National Certifying Exam (PANCE) administered by the National Commission on Certification of Physician Assistants (NCCPA).
Accreditation information
See accreditation information for Mayo Clinic College of Medicine and Science.