The Physician Assistant (PA) Program at Mayo Clinic is designed to provide the knowledge and skills needed to serve the healthcare needs of tomorrow. Our transformational education model focuses on active learning that will engage you in evidence-based clinical reasoning needed for high-quality patient care.
Program highlights include:
Excelling in direct patient care. Through our curriculum, you'll learn foundational clinical knowledge and skills with a distinct focus on providing exceptional health care to patients from all walks of life.
Exceptional faculty and mentors. As you learn from experts in their field, you'll also be at their side for clinical experiences. Our teaching faculty provides unique mentorship opportunities from people who not only teach, but practice in the field every day.
Serving local community health needs. Our program is committed to educating local community providers. Therefore, applicants who live in the communities served by Mayo Clinic in the Midwest are preferred applicants.
Prioritizing your personal wellness. To support students in their rigorous studies, we have woven into our curriculum unique opportunities and activities for personal wellness development. You will have the tools to later guide your future patients toward optimal health.
Developing PA leaders for tomorrow. In our team-based approach to care, you will learn leadership skills that contribute to the most effective utilization of your talents as a PA in patient care.
After successfully completing this program, you will receive a Master of Health Sciences degree in PA studies from Mayo Clinic School of Health Sciences.
Inclusive environment
Mayo Clinic College of Medicine and Science strives for inclusive learning and training environments. If you experience or anticipate experiencing any disability-related barriers, contact Disability Access Services at mccms.ds@mayo.edu.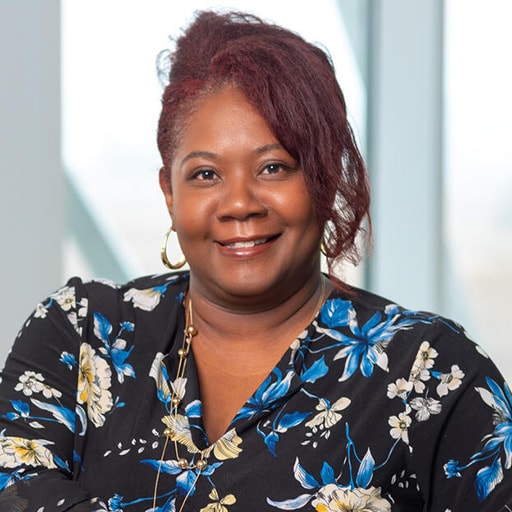 We value active learning environments and believe they improve critical thinking skills, knowledge, retention, motivation, and interpersonal skills. Our curriculum centers around experiences that allow students to think, learn, and engage in the exchange of ideas.
Shekitta Acker, P.A.-C., Ph.D., M.S.
Program Director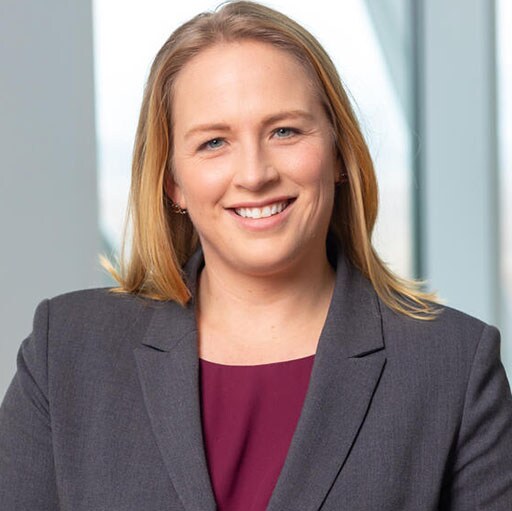 2:25
Meet our Medical Director
I am excited to help lead a faculty that brings enthusiasm, diversity of experiences and perspectives, and a strong desire to create the best PA program in the country.
Katie Rieck, M.D., MHA
Medical Director
Granted
Master of Health Sciences degree in PA studies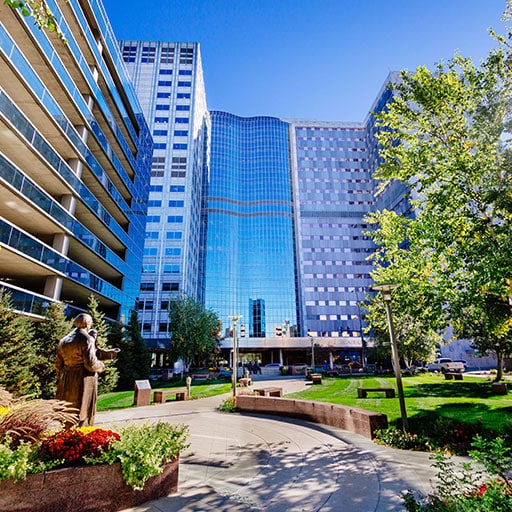 Campus and community
Rochester, MN
Explore what a PA does
PAs are licensed medical professionals who provide direct patient care as a critical member of today's team-based care. PAs diagnose illness, develop and manage treatment plans, prescribe medications, and advise patients on optimal health practices.
Mission statement
To develop extraordinary PAs through transformational learning, providing optimal health care within patient-centered care teams, distinguished by the exceptional leadership and professionalism common to Mayo Clinic values.
Definition of mission statement terms
Extraordinary PAs: Mayo PA graduates will exceed normative standards in their chosen roles, providing high quality, evidenced-based health care with respect and compassion as astute leaders within health care teams.
Transformational learning: The learning experience at Mayo Clinic School of Health Sciences includes mastering the knowledge, skills and professionalism of Mayo PA graduates through boldly innovative instruction in unparalleled state-of-the art facilities by talented teachers and mentors.
Optimal health care: Mayo PA graduates will skillfully guide patients from all walks of life to achieve health, defined by the World Health Organization as a "state of complete physical, mental and social well-being and not merely the absence of disease or infirmity."
Patient-centered care teams: Effective team-based care requires PAs to sustain physician-led care by consummate skills in communication, integrating all contributors to the interprofessional team and ensuring that the needs of the patient come first.
Exceptional leadership and professionalism: The expectation of all Mayo PA graduates includes the practice of servant leadership with the highest level of professionalism, patient-centeredness, altruism, and culturally-informed service excellence.
PA Program goals and values
Goal: High quality, evidence-based health care delivery
Measured by:
Academic performance measures
Clinical rotation evaluations
Clinical patient tracking
Summative evaluations
Scholarly activity
PANCE scores
Graduate surveys
Employer surveys
Goal: Respectful, compassionate care for all
Measured by:
Reflection activities
Professionalism evaluations
Clinical patient tracking
Clinical rotation evaluations
Graduate surveys
Employer surveys
Patient surveys
Goal: Team-oriented, effective leaders
Measured by:
Student engagement in campus and community
Professionalism evaluations
Clinical rotation evaluations
Graduate surveys
Employer surveys
The overarching primary value guiding the Mayo Clinic is "the needs of the patient come first." As a reflection of the related Mayo core values, the Physician Assistant Studies Program values:
Diversity and inclusion: Promote a diverse student body, staff and faculty, ensuring inclusiveness by a welcoming, culturally appropriate environment to all.
Integrity: Adhere to the highest standards of professionalism, ethics and personal responsibility, worthy of the trust our patients place in us.
Teamwork: Value the contributions of all, blending the talents of individuals and the expertise of organizations such as the collaboration with Saint Mary's University and the University of Minnesota-Rochester in developing student pipelines.
Excellence and resiliency: Deliver the best outcomes of the highest quality through dedicated effort, overcoming obstacles when necessary to reach success.
Meeting local community needs: Give priority to filling local workforce and community needs, especially for Mayo Clinic in the Midwest including rural care.
Scholarship: Assure a commitment to the best practices of discovery, integration, application, and teaching of knowledge in continuous personal growth and professional development.
Wellness: Encourage the pursuit of a lifestyle that respects a balance of physical, emotional, and spiritual health and contentment.
Performance outcomes and accreditation
Mayo Clinic PA Program goals and associated competencies
Goal 1: High quality, evidence-based health care delivery (G1)
a. Effectively utilize relevant medical knowledge to deliver optimal patient care
b. Based on accurately obtained patient information, determine appropriate management of the patient's needs
Goal 2: Respectful, compassionate care for all (G2)
a. Express and pursue positive values and ideals contributing to the well-being of all
b. By actions, demonstrate a commitment to altruistically serving others
Goal 3: Team-oriented, effective leaders (G3)
a. Develop relationships with others in the health care system to wisely deliver optimal care
b. With consideration of relevant factors, resolve challenges to maintain high quality patient-centered care
Entrustable Professional Activities (EPAs)
Thirteen entrustable professional activities (EPAs) serve as learning outcomes to be reached by each PA student at graduation from the Mayo Clinic PA Program. The above goals and competencies are foundational, but can feel abstract and granular to the student. These EPAs are valuable in describing activities representing the day-to-day work of the PA.
Each EPA is listed below with the right column listing the corresponding goal(s) and competencies.
| EPA | G1 | G2 | G3 |
| --- | --- | --- | --- |
| Incorporate principles of cultural competence across the health care continuum. | b | a,b | |
| Gather essential and accurate information about patients through history-taking, physical examination, use of laboratory data, imaging, and other methods. | b | | |
| Locate, critically evaluate, integrate, and appropriately apply scientific evidence to patient care. | a,b | | |
| Develop and implement patient management plans. | b | a | a |
| Provide preventative health care services and education. | a,b | | a |
| Provide transfer of care in a variety of settings. | a,b | | a,b |
| Develop and manage interpersonal interactions. | | a,b | a |
| Work and communicate effectively as a leader or member of an interprofessional health care team to provide patient-centered care. | | | a,b |
| Identify and correct gaps in knowledge, skills, or attitudes. | a,b | a | |
| Use information technology to manage information and optimize patient care. | a | | b |
| Apply public health principles to improve care for patients, populations, communities, and systems. | | a,b | |
| Identify system failures and contribute to a culture of safety and improvement. | | | a,b |
| Recognize and develop strategies to address system biases that contribute to health care disparities. | | a,b | b |
The inaugural PA class, enrolled August 2020, will graduate from 24-months of study and clinical learning in July 2022. Analysis of graduate outcomes will be available in 2023.
Please see the table below indicating our student attrition rate. The inaugural PA class, enrolled in August 2020, graduated from 24 months of study and clinical learning in July 2022.
Class of 2022
Class of 2023
Class of 2024
Maximum entering class size
(as approved by ARC-PA)
24
24
24
Entering class size
22
24
25
Graduates
22
21
NA
*Attrition rate
0%
12.5%
NA
**Graduation rate
100%
87.5%
NA
*Attrition rate calculation: Number of students who attritted from cohort divided by the entering class size.
**Graduation rate: Number of cohort graduates divided by the entering class size.
Please also see a PDF of the student attrition table.
Accreditation Review Commission on Education for the Physician Assistant (ARC-PA) states:
The ARC-PA has granted Accreditation-Provisional status to the Mayo Clinic School of Health Sciences Physician Assistant Studies Program sponsored by Mayo Clinic College of Medicine and Science.
Accreditation-Provisional is an accreditation status granted when the plans and resource allocation, if fully implemented as planned, of a proposed program that has not yet enrolled students appear to demonstrate the program's ability to meet the ARC-PA Standards or when a program holding Accreditation Provisional status appears to demonstrate continued progress in complying with the Standards as it prepares for the graduation of the first class (cohort) of students.
Accreditation-Provisional does not ensure any subsequent accreditation status. It is limited to no more than five years from matriculation of the first class.
The program's accreditation history can be viewed on the ARC-PA website at http://www.arc-pa.org/accreditation-history-mayo-clinic-school-of-hs/.