Curriculum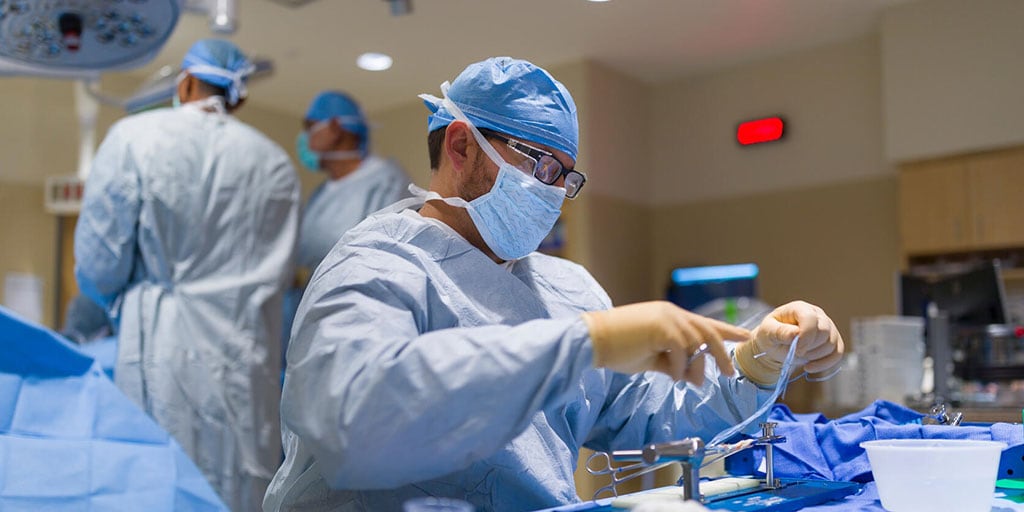 Trainee experience
As a fellow in the department of acute care/general surgery, you will rotate through core surgical rotations throughout the year which will include exposure to vascular surgery, acute care/general surgery, surgical oncology, colorectal surgery, and instruction in wound management. You will also rotate through the intensive care unit, and receive instruction in critical care medicine. Training will involve time in the operating room where you will learn to first and second assist on a variety of surgeries. The PA fellow will also have responsibilities on the surgical floor, critical care unit, and clinic.
The program is modeled after the surgical resident program, and the schedule for the physician assistant fellow will be similar. You will have the opportunity to work with surgical residents and attending physicians which will facilitate the collaboration that will help you grow as a clinician and will help further your knowledge in medicine and surgery.
Clinical training and rotations
Clinical rotations include:
Colorectal surgery
Vascular surgery
Acute care/general surgery
Surgical oncology
Critical care medicine
Schedule and hours
The Physician Assistant Fellowship program is modeled after the surgical resident program, and the schedule for the physician assistant fellow will be similar.
Department and faculty
The Physician Assistant Fellowship is coordinated and taught by the consulting and physician assistant staff at Mayo Clinic's Department of Surgery.
Faculty members are chosen for their commitment to teaching, as well as their clinical practice and research. Many have published and lectured extensively and are highly regarded in their fields.
Visiting professors and lecturers
A hallmark of higher education excellence is the breadth and depth of information and experience provided to you by faculty and visiting experts. Each year, many prominent professors visit Mayo Clinic to lecture in their areas of medical and scientific expertise.
As a fellow of Mayo Clinic School of Health Sciences, you are encouraged to learn from these valuable resources by attending all relevant conferences, lectures, and seminars prepared for students, residents, fellows, physician assistants, nurse practitioners, and consulting staff.
Facilities
Mayo Clinic in Phoenix, Arizona, is a seven-story hospital with over 300 licensed beds. The expansion of a new seven-story tower is scheduled to open in 2023. Services in numerous medical and surgical disciplines are provided, including outstanding programs in cancer treatment and organ transplantation.
Evaluation
Mayo Clinic School of Health Sciences uses these evaluative tools:
Written examination
Demonstration of skills
Self-assessment exercises
Faculty reviews