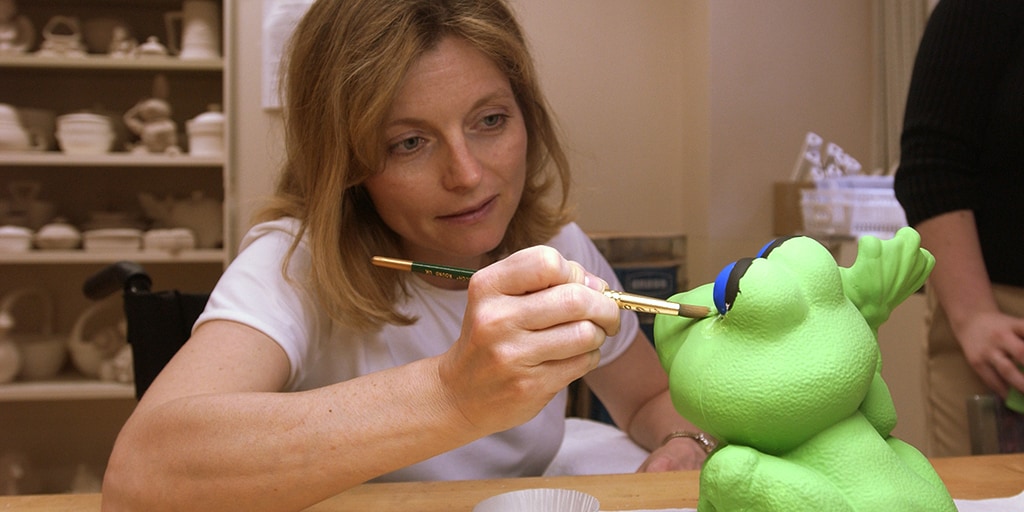 Program overview
Program length: 14-16 weeks
Class size: One student each semester
Location: Phoenix, Arizona
This internship gives students the knowledge and skills needed to provide therapeutic treatment services and activities in hospitals, clinics, and private practice. Through your patient care responsibilities and clinical experiences, you attend to patients' daily care needs.
The internship takes place in a hospital-based environment, where you learn and practice:
Treatment that utilizes activity to promote an individual's present functional skills
Leisure education as a means to acquire skills and develop knowledge of new activities and adopt or return to past recreational activities
Skills in forming positive attitudes
Community reintegration skills, which assist in return to past leisure activities and social skills
Recreational activities that promote the health and wellness concept and independent leisure activities
Graduation and certification
After successfully completing your internship, you graduate from your respective college or university. You are then responsible for scheduling and completing your certification test through the National Council for Therapeutic Recreation Certification. Those who pass the test are awarded the title of Certified Therapeutic Recreation Specialist (C.T.R.S.).
Application process
Each year, Mayo Clinic School of Health Sciences admits one student to the internship in the spring, summer, and fall semesters. Students are only accepted from the following Mayo Clinic affiliated schools: Arizona State University, Northern Arizona University, University of Iowa, and Winona State University.
Application timeline
The application cycle for Fall 2020 will open on March 4, 2020 and close April 15, 2020.
The program begins the first week of the semester.
Prerequisites
To be eligible for the internship, you must:
Be a senior-level student in a therapeutic recreation program or recreation program with therapeutic recreation emphasis and have completed all classroom academic coursework before applying
Have completed basic CPR training and certification
Have completed recommended courses in anatomy, physiology, and medical terminology
Have a primary interest in rehabilitation in a clinical setting
How to apply
1. Create an account. Prior to submission of an application, you must create an account. Note the following as you create an account and begin completing an application:
On the Create an Account page:

For School of Study → select School of Health Sciences
For Location → select Phoenix, AZ
For Area of Interest → select Recreational Therapy Internship
For Start Date → Choose date
For Entry Term → Select term available

On the My Account page:

Scroll down to Next Steps → select "Start an Application"

On the Online Application page:

Verify that the program listed is what you want
Click "Continue with Application Selected Above"

On the Application Listing page:

Select "Start a New Full Application"
2. Online application. The sections below are located in the application. You may complete them in order or click on the section you want on the left navigation menu.
Program of interest

Review populated data for accuracy
Complete Reapplying and Education Completed questions

Personal information

Review populated data
Complete any other fields
If you didn't enter an address or phone number before, you will be required to enter it now

Demographic data
Education
Employment
Standardized testing
Professional licensing and registration
Essay

In the essay section, please provide an answer for the following question: Why do you want to rotate at Mayo Clinic and how do you feel it will benefit you?

Signature and submit


Certify and sign your application
Submit your application
3. Complete the recommendations and supplemental items. After submitting the application, click "Click here to upload program-specific supplemental item(s)."
Upload your Curriculum Vitae in the supplemental items
Upload your unofficial transcripts
Recommendations are not required
If you do not complete these at the time of submission, please visit your "My Account" page and navigate to your application for a link to complete.
Interview process
Each application is carefully reviewed. Individuals considered for acceptance are required to participate in a phone interview prior to final selection.
Acceptance
The successful applicant will be notified within two to three days of the phone interview.
Tuition and financial aid
You pay tuition to the school that you are attending. Mayo Clinic charges no additional fees.
You are responsible for your own living accommodations and transportation.
You may hold outside employment during the training program if it does not conflict with your program responsibilities.
Curriculum
The Recreational Therapy Internship enables you to:
Understand the principles and methods of laboratory testing in the treatment of patients with physical disabilities
Evaluate, plan, and implement therapy groups as well as special events for patients
Establish and maintain a rapport with a variety of patients
Function as a dynamic member of the treatment team
Communicate effectively both verbally and in writing
Manage and organize time
Utilize available resources within the medical complex and the surrounding community
Participate in routine departmental maintenance and cleanup
Practice as an entry-level therapist
Weekly classes cover current trends in recreational therapy. These learning experiences may include care conferences, lectures, workshops, in-service training, case studies, field trips, and informal discussions. You also have the opportunity to view a related surgical case.
Schedule
For the majority of the internship, your learning schedule includes eight-hour days, five days a week. While the regular workweek is usually 40 hours, additional projects, patient activities, and homework may be assigned.
Accreditation
See accreditation information for Mayo Clinic College of Medicine and Science.