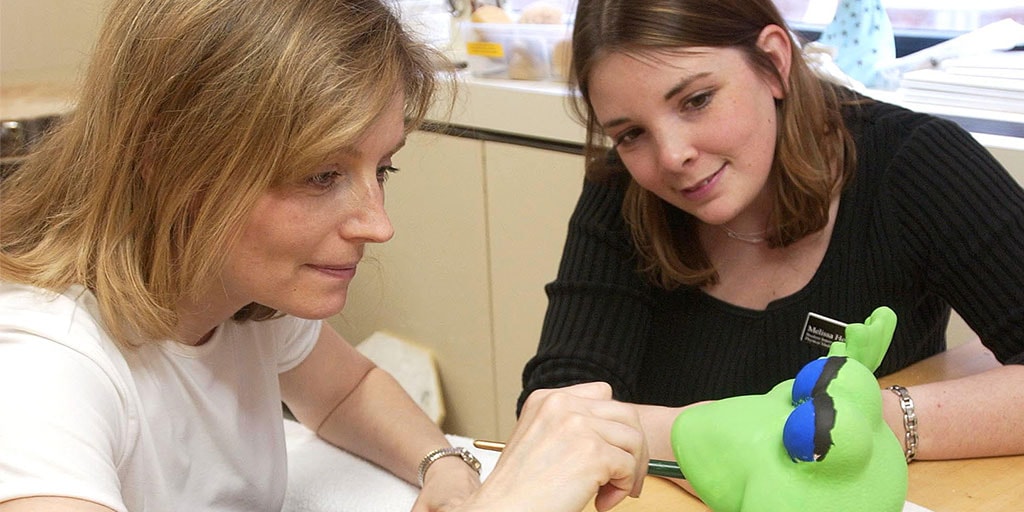 What does a recreational therapist do?
Recreational therapists, or therapeutic recreation specialists, use creative healing methods to help people with illnesses or disabilities become active again. They use arts and crafts, animals, sports, games, dance and movement, drama, music, and community outings to help patients maintain or improve their physical or mental health.
Scope of practice
Recreational therapists work with doctors, nurses, psychologists, social workers, physical therapists, and occupational therapists to care for patients of all ages, from infants to the elderly. Therapists provide different services for patients depending on where they work. They may use structured group activities or work individually with patients to develop physical or social skills through exercise, mental stimulation, creativity, and fun. Some of the things they help their patients with include maintaining their physical, mental, and emotional well-being; reducing depression and anxiety; improving basic reasoning skills; and strengthening confidence.
Specializations
With certification, recreational therapists may choose to specialize in:
Rehabilitation and physical medicine
Developmental disabilities
Geriatrics
Behavioral health
Community inclusion services
Work environment
Recreational therapists are typically employed by hospitals, nursing homes, parks and recreation departments, community health centers, school districts, adult care programs, substance abuse centers, and correctional facilities. Most recreational therapists work full time, Monday-Friday; though some people choose to be part time. Depending on the patient's needs, some recreational therapists may need to work evenings and weekends.
Becoming a recreational therapist
Students interested in becoming a recreational therapist, should consider taking art, music, and psychology classes while in high school. It is beneficial to get some experience volunteering or working in a health care setting while pursuing a career in recreational therapy.
Higher education requirements
Higher education options for recreational therapists range from associate's degree to graduate level; however, most employers prefer a minimum of a bachelor's degree to work as a recreational therapist. Very few states require licensure. Certification is available and is often preferred by employers, and may be required in certain work environments.
Certification process
To become certified, candidates must have:
Completed a bachelor's degree (an associate degree may be accepted depending on work experience)
1-5 years of work experience (depending on level of education)
Passed the certifying exam
Continuing education and certification renewal is required every five years.
Career opportunities and outlook
Recreational therapists can expect a median annual salary of $47,940.
The Bureau of Labor Statistics expects employment of recreational therapists will continue to grow at an average pace. With a large aging population, recreational therapists are needed to help seniors maintain healthy, active lifestyles. Older people are more likely to experience health conditions or injuries that may benefit from recreation therapy. There is also a growing need for recreational therapists to work with veterans.
With additional training and experience, some therapists may advance to supervisory or administrative positions. Others teach, conduct research, or consult for health or social services agencies.
By the numbers
4
years of higher education
10%
job growth projected from 2020-2030
Recreational therapist programs at Mayo Clinic
Mayo Clinic has a 14-16 week Recreational Therapy Internship in Phoenix, Arizona that prepares students for a career as a recreational therapist.
Browse similar careers