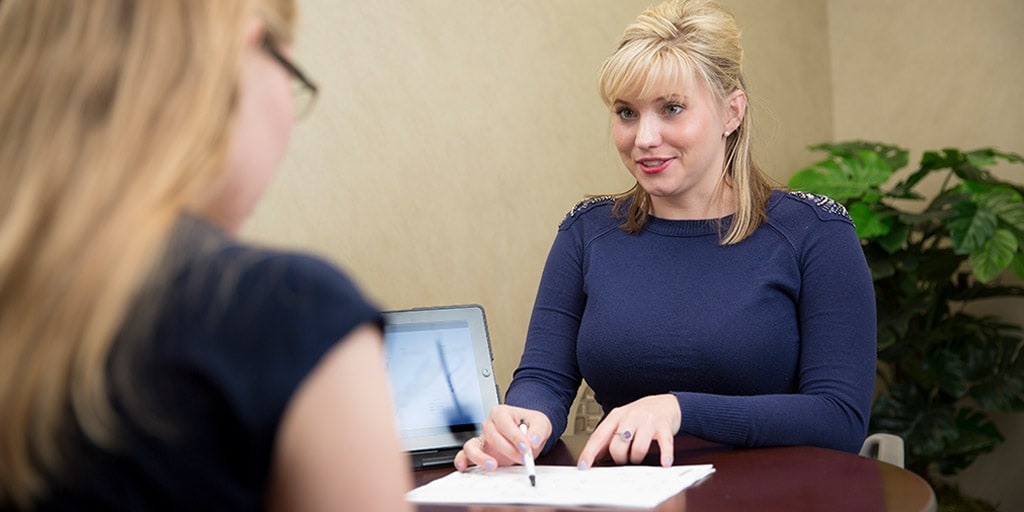 Program overview
Program length: 12-16 weeks
Class size: 2-3 students a year
Location: Phoenix, Arizona
This internship prepares students in a graduate level speech-language pathology program for professional practice in an inpatient or outpatient setting depending on the assignment.
During the internship, you will provide diagnosis and treatment for a wide variety of speech, language, cognitive, and swallowing disorders on the acute and rehabilitation units, or in an outpatient setting.
Graduation and certification
When you successfully complete your internship, you will have satisfied your program requirements and the American Speech-Language-Hearing Association's Standard III.
Application process
Prerequisites
For admission to the internship, you must be enrolled in a graduate level affiliated, accredited speech language pathology program and make arrangements through your program advisor according to the application process for Mayo Clinic in Phoenix, Arizona. Our affiliated schools are:
Arizona State University
Northern Arizona University
Midwestern University
University of Arizona
You may apply during the following dates for the internships noted:
Summer internship: January 2 - February 28
Fall internship: March 1 - April 30
Spring internship: August 1 - September 30
Non-U.S. citizen applicants
Admission to Mayo Clinic School of Health Sciences is open to U.S. workers in the four categories below. Therefore, visa sponsorship is not available.
U.S. citizens
U.S. nationals
Lawful permanent residents
Asylees and refugees
Applicants whose primary language is not English must submit results from the Test of English as a Foreign Language Internet-based test (TOEFL iBT). Scores from the speaking portion of the exam are given particular consideration in admission decisions. Learn more about the exam and register online at the Educational Testing Service.
The Mayo Clinic School of Health Sciences code for the TOEFL iBT is 5784.
Educational transcripts from schools outside the U.S. must be translated (if they are not already in English) and evaluated for U.S. equivalence by an accredited credential evaluation service company prior to submission. Please refer to the National Association of Credential Evaluation Services for a list of qualified companies. The applicant pays for the examination and credential-evaluation services.
Application instructions
Complete the following steps to apply:
Create an account to begin the online Application for Admission.

Select - Mayo Clinic School of Health Sciences
Select - Speech Language Pathology Internship (ARZ)

Complete each section of the application and submit
After submission, view the required Supplemental Items and Documents.

Upload each required item in the Supplemental Items section
Complete the Recommendations Request section
Additional required items
CV/resume.
Unofficial high school and college transcripts may be uploaded in the Supplemental Items area for application purposes.
Personal Statement is to detail your goals and then be uploaded in the Supplemental Items section.
Two letters of recommendation are required and must be completed in the Recommendation Request section. Each recommender will receive an email with a link to complete a rating form and upload a letter.
Interview process
Candidates will be contacted to participate in a virtual Zoom interview.
Tuition and financial aid
There is no cost to participate in the internship at Mayo Clinic. Tuition is paid to your college or university during your internship. Speech-language pathology interns do not receive a stipend.
You are responsible for your living accommodations and transportation.
Curriculum
The Speech-Language Pathology Internship follows the curriculum from the certification handbook for Speech-Language Pathology from the American Speech-Language-Hearing Association.
Your clinical experience includes:
25 observation hours in adult speech and language diagnosis and treatment
Clinical experience in diagnosis and treatment with supervision
Closely supervised and mentored clinical experiences
Advancement of skills learned in the classroom through practical application
Appropriate clinical documentation and professional responsibility
Preparation for integration into a practice or other professional setting
As part of this internship, you:
Diagnose and treat speech, language, cognitive, and swallowing disorders and provide patient and family education in the outpatient and acute units in the hospital setting.
Attend and participate in patient and family team care meetings.
Gain experience in:

Oral-motor examination
Clinical evaluation of swallowing mechanism at the bedside
Instrumental evaluation of swallowing mechanism
Evaluation of cognitive, speech, and language skills using appropriate standardized assessment tools

Develop and implement treatment plans to include setting specific time-bound measurable goals and objectives.
Provide education and information to patients, caregivers, and family members regarding various disorders, treatment techniques, and compensatory strategies, including development of a home program for independent practice.
Provide an in-service to the speech pathology department (may include rehabilitation department). A topic related to and based upon current research and literature will be mutually agreed upon by the student and supervising speech-language pathologist by midterm of internship and presented during the week prior to the final week of internship.
Additional internship time may be added to include presenting an in-service, participating in journal studies, and undertaking ongoing education or research opportunities.
Schedule
Your learning schedule includes eight-hour days, five days a week. Hours may be variable depending on the assignment and may include weekend shifts.
Accreditation information
See accreditation information for Mayo Clinic College of Medicine and Science.