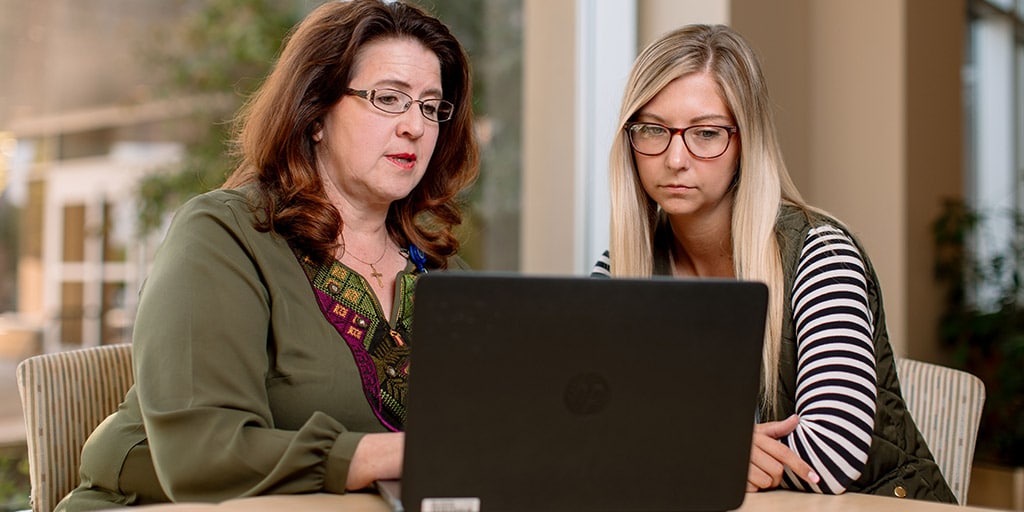 Program overview
Program length: 1 semester
Class size: 2 students
Location: Jacksonville, Florida
The internship prepares students in a speech language pathology program for professional practice in hospitals and clinics.
Graduation and certification
Upon successful completion of the internship, students will have experience working directly with the patient or the patient's family in assessment, intervention, and counseling. This will count toward practicum.
The clinical rotation prepares graduate students for speech language pathology state licensure and the Certificate of Clinical Competence in Speech-Language Pathology (CCC-SLP) offered by the American Speech-Language-Hearing Association (ASHA).
Supervision and signing of clinical hours and documentation are performed by Division of Speech Language Pathology clinical staff at Mayo Clinic.
All experiences are offered by exceptional clinical instructors in both hospital and clinic settings as required and within ASHA's Scope of Practice in Speech-Language Pathology.
Application process
Prerequisites
To participate in the internship, applicants should have completed one prior clinical rotation and must be enrolled at one of these affiliated academic institutions:
Non-U.S. citizen applicants
Admission to Mayo Clinic School of Health Sciences is open to U.S. workers in the four categories below. Therefore, visa sponsorship is not available.
U.S. citizens
U.S. nationals
Lawful permanent residents
Asylees and refugees
Applicants whose primary language is not English must submit results from the Test of English as a Foreign Language Internet-based test (TOEFL iBT). Scores from the speaking portion of the exam are given particular consideration in admission decisions. Learn more about the exam and register online at the Educational Testing Service.
The Mayo Clinic School of Health Sciences code for the TOEFL iBT is 5784.
Educational transcripts from schools outside the U.S. must be translated (if they are not already in English) and evaluated for U.S. equivalence by an accredited credential evaluation service company prior to submission. Please refer to the National Association of Credential Evaluation Services for a list of qualified companies. The applicant pays for the examination and credential-evaluation services.
How to apply
If you are interested in completing observation hours or a clinical rotation in the Speech Language Pathology Internship, you must have support from your university's program director and clinical director.
Email. Your affiliate university's Speech Language Pathology program director or clinical director should email the Speech Language Pathology Internship director at Mayo Clinic to indicate his or her support for your acceptance as well as to provide your email and phone contact information. Students should not contact the Speech Language Pathology Internship director directly.
Online application. Complete the Mayo Clinic School of Health Sciences online application.
Tuition and financial aid
There is no tuition. Speech pathology interns do not receive a stipend.
You are responsible for your living accommodations and transportation.
Curriculum
During this internship, learning experiences allow students to:
Be mentored by clinical instructors in the hospital and clinic settings who are committed to teaching and have exceptional skills and specialties in the profession
Train in our state-of-the-art voice clinic, where we evaluate and treat a wide spectrum of voice disorders using stroboscopy and objective computerized measures, utilize Lee Silverman Voice Treatment and Speak Out!, and participate in a monthly Botox clinic
Become skilled in the evaluation and treatment of patients during preoperative and postoperative laryngectomy and learn tracheoesophageal prosthesis maintenance
Participate in weekly amyotrophic lateral sclerosis (ALS) clinic and monthly augmentative and alternative communication (AAC) clinic
Perform outpatient modified barium swallow (MBS) and fiberoptic endoscopic evaluation (FEES)
Evaluate and treat various speech and language disorders
Evaluate and treat speech language and swallowing evaluations in patients with tracheostomy or who are ventilator dependent
Be a part of Mayo Clinic's Comprehensive Stroke Center and participate in daily rounds with neurologists and nurses
Learn documentation, goal writing, and billing according to departmental, organizational, regulatory, legal, and professional documentation standards
Interns have the opportunity to gain knowledge and experience in the hospital and clinic settings with adult patients with a broad spectrum of diagnoses.
Schedule
The program schedule will follow the schedule as directed by the university affiliate.
Accreditation information
See accreditation information for Mayo Clinic College of Medicine and Science.